[ # ] Jared Leto finally found a way to make himself ugly!
November 27th, 2012 under Jared Leto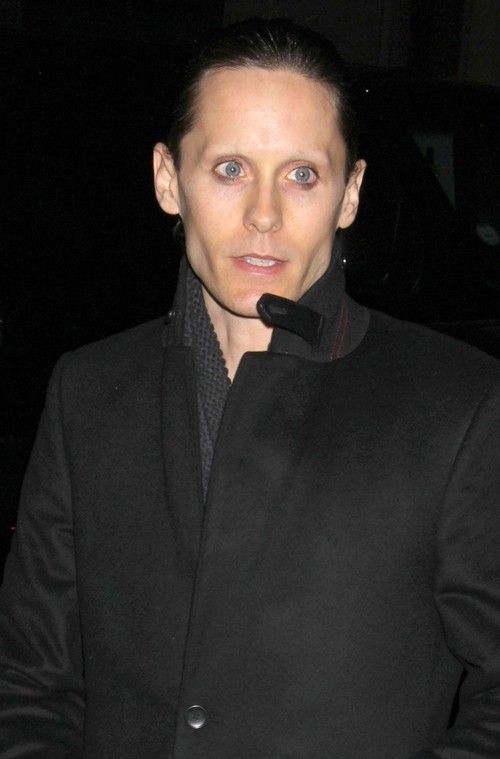 Fame Pictures
For years Jared Leto has tried his hardest to play down his gorgeous looks, but now he has finally found a way to do it. In the past he has grown a a big bushy beard but that didn't work. Then he used hydrogen peroxide and grew a tall mohawk and that didn't work. But now something he had to do for a movie has done the trick. Leto had his eyebrows waxed to play a cross-dresser in The Dallas Buyers Club and he is one ugly dude. Now if he is feeling bad about his new look, he can take some comfort in the fact that he makes an uglier woman than he does a man. Granted once that hair grows back over his eyes, he will be back to his good looking self. At least I hope he does.
---