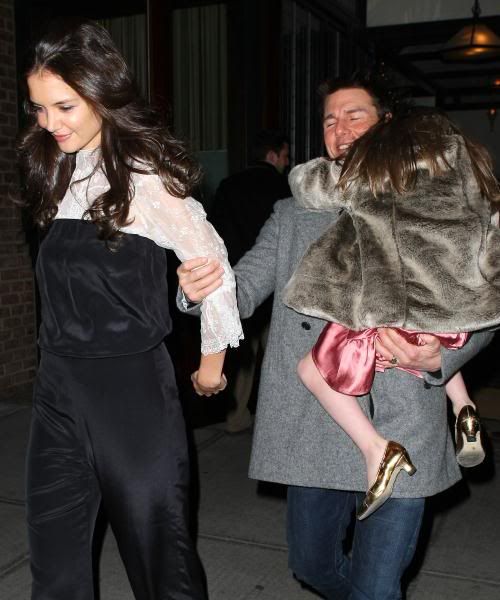 (photo from Fame Flynet)
Tom Cruise and Katie Homes are getting a divorce. Katie's attorney Jonathan Wolfe told
People
, "This is a personal and private matter for Katie and her family. Katie's primary concern remains, as it always has been, her daughter's best interest." No reason was given, but the two have been rumored to be splitting since they got married five years ago.
As shocking as the news is, it is not surprising because they have both been in NY as he films a movie and he has been staying at hotel while she stayed in their apartment. Plus they have been together for seven years and that is about how long a good contract lasts for, right?
BTW I know I am reading to much into the lawyer's statement, but I wonder why he says her daughter and not their daughter? Could our speculations that he is not the father have been confirmed in that statement??? Probably not, but…
UPDATE: Tom Cruise's publicist gave this statement to People, "Kate has filed for divorce and Tom is deeply saddened and is concentrating on his three children. Please allow them their privacy." Why did eh have to see his three children because it ruins my theory on Suri not being his.
---