[ # ] Where's Walden?
June 18th, 2012 under Ashton Kutcher Demi Moore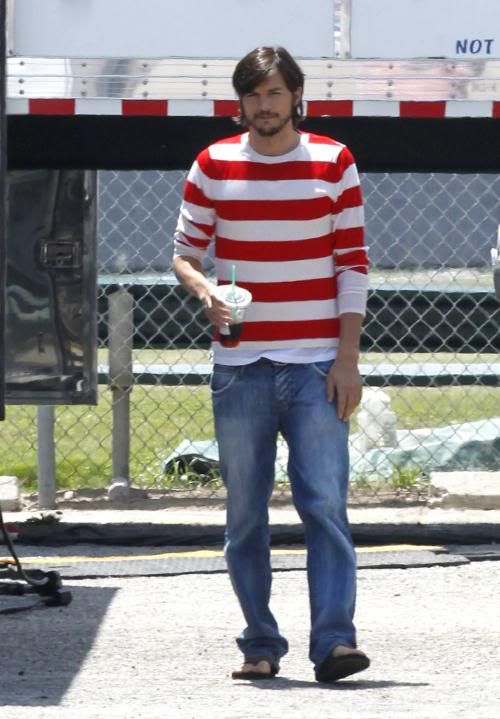 Fame Flynet Pictures
Ashton Kutcher was out and about over the weekend and he looked more like Waldo then Walden Schmidt. I mean if you put some black rimmed glasses and red and white pom pom hat on the Two and a Half Men star, he could totally be mistaken for the missing guy who stands out in the crowd. You know what, who else thinks we need a Where's Waldo? movie and that he should totally star in it. They can even call it Dude, Where's Waldo?
---