[ # ] Did America Ferrera eat one too many donuts?
August 4th, 2011 under Ugly Betty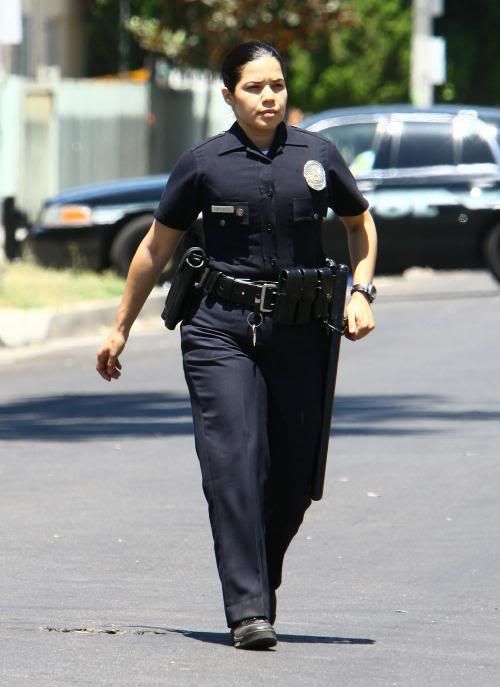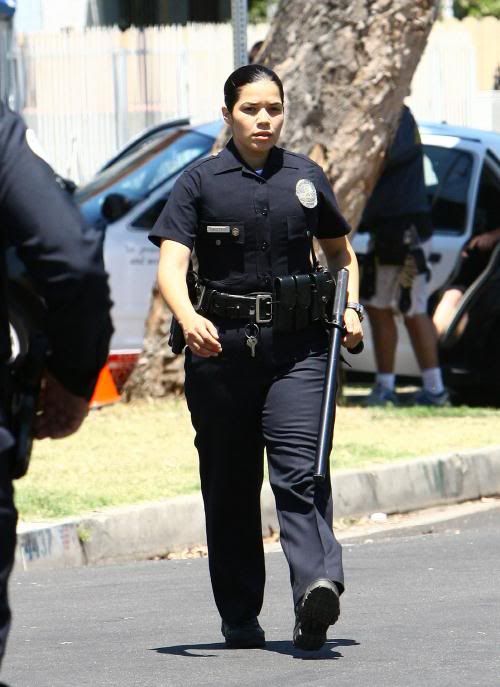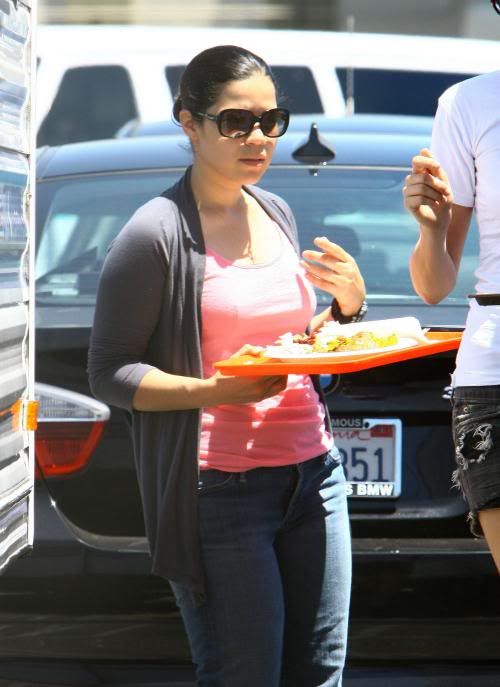 Fame Pictures
America Ferrera suited up as a cop for her upcoming film End of Watch, and I can't tell if she put on some padding under her uniform or that is all her. When Ugly Betty is in civilian clothes she doesn't look as big as she does as when she dressed as a police officer. So tell me do you think the recently married actress let herself go or it is all a Hollywood illusion?
---