[ # ] Jared Leto loses the mohawk!
July 8th, 2010 under Jared Leto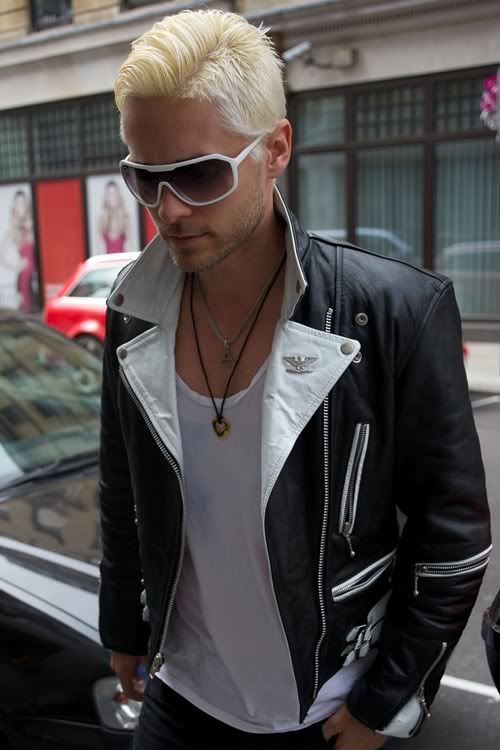 Fame Pictures
For months Jared Leto has been sporting a bleached blonde mohawk and I personally thought that look wasn't working for him. Well yesterday the 30 Second from Mars singer was pictured without that mohawk, sadly though he still has the peroxide colored hair. Hopefully he will go back to be brunette soon because the darker hair brings out those beautiful eyes of his as compared this color that washes him out.
---