[ # ] Katie Holmes says she is a nerd
April 6th, 2009 under Tom Cruise/Katie Holmes/Suri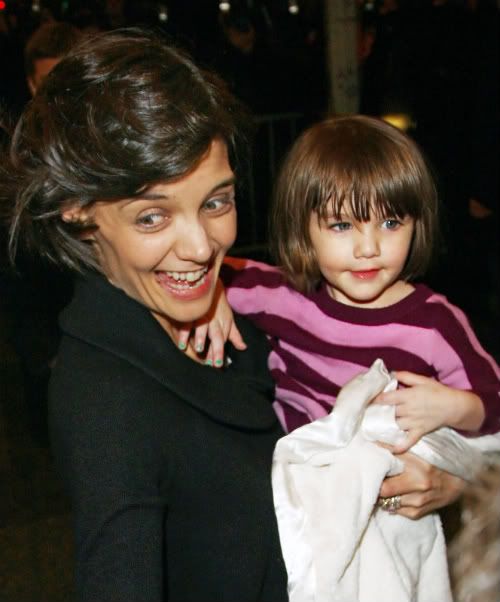 (photo from Splash News Online)
Katie Holmes has made a confession about herself, and
Entertaiment Wise
says she says she is a nerd.
"I can't deny that I'm a nerd. I am who I am. I'm pretty normal, I'm not a smooth type of girl, I run into things, I trip, I spill food, I say stupid things – I really don't have it all together. But I'm working on it – I really am."
Umm, Katie you have to be smart to be a nerd, from how you are describing yourself you are just a spaz.
Katie also talked about being a late bloomer when it comes to men.
"In hindsight, I think going to an all-girls school meant we missed out socially.
"We came out of school and it was suddenly, 'Oh my God! Boys!' I was all about, 'How do I look? What is he thinking?'
"We weren't used to being around boys in a normal setting and seeing them as friends."
I wonder if that explains why she is with Tom Cruise.
---