Michelle Williams finally starts to grow out her hair!
February 20th, 2013 under Heath Ledger/ Michelle Williams. [ Comments: 2 ]

WENN.com
For years Michelle Williams has had short cropped hair in honor of her late ex Heath Ledger, but now she tells Us Weekly she is ready to start to grow it out. As anyone woman, who decides to do the same thing, can tell you it ain't easy. She explained to the magazine why she waited until now, "The mid-stage is insufferable. It's really hard on your self-esteem." It is, but once you get through it it is so worth it. But during that in between you need to find different ways to survive that awkward stage like french braids, barrettes, headbands and so on.
Even though now she looks like Becky right after haircut on Roseanne, in a few weeks she will start to look like her Dawson's Creek-self. So my advice to her is just grin and bear because before you know you will have it where you want it to be!

---
Michelle Williams really captures Marilyn Monroe
October 6th, 2011 under Heath Ledger/ Michelle Williams. [ Comments: 2 ]

We have seen pictures of Michelle Williams as Marliyn Monroe for her upcoming movie My Week with Marilyn, and now we are seeing the trailer with her in it. After watching the Dawson's Creek give the late movie legend life, you can see that she really captured her essence. Yes you can still the actress we know today, but you can also see the one that most of us never knew come to life! I can't wait to see the film when it comes out on November 4th.
Seriously after watching that trailer it looks like Matilda Rose Ledger will be one of the few kids in the world who both of her parents are Oscar winner.

---
Blue Valentine gets an NC-17 rating
October 9th, 2010 under Heath Ledger/ Michelle Williams. [ Comments: none ]

Michelle Williams and Ryan Gosling star as a couple trying to save their marriage in Blue Valentine and the MPAA thinks their sex scenes deserves an NC-17 rating according to Speakeasy. Watching the trailer it doesn't look like it needs such a hard core rating, but I have to admit getting it makes me want to see the movie when it comes out on New Year's Eve!

---
Michelle Williams wows in Venice!
September 5th, 2010 under Heath Ledger/ Michelle Williams. [ Comments: 1 ]

WireImage
Michelle Williams attended the premiere of Meek's Cutoff at Venice International Film Festival and she looked absolutely gorgeous! She debuted her new platinum blonde pixie cut and the hairstyle and color is working for her. So is the gorgeous long grey studded gown she wore. She really looked like old Hollywood glam as she worked the red carpet and we need more of that!
The little we got to know on Dawson's Creek grew up to be a beautiful glamorous woman! You go girl!

---
Matilda Rose Ledger is up, up and away!
April 10th, 2009 under Heath Ledger/ Michelle Williams. [ Comments: 4 ]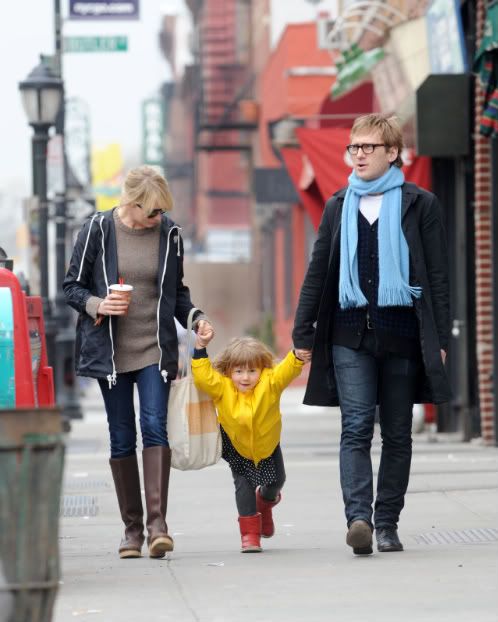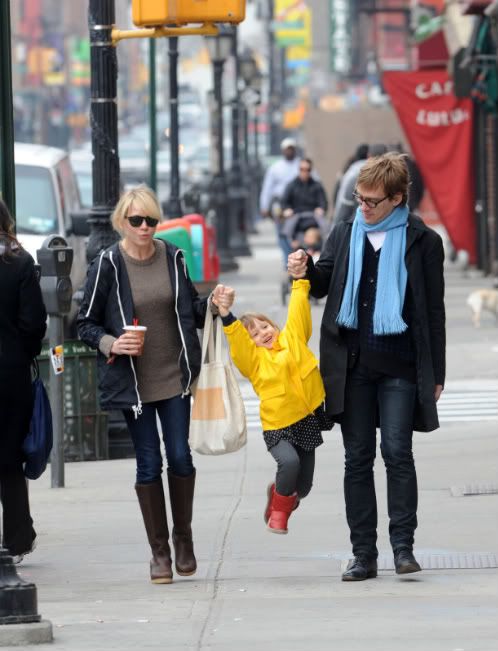 Matilda Rose Ledger is such a little character! You know she is going to be a class clown in school and hopefully at some point her mom, Michelle Williams will let her get into comedic acting because she looks like a natural!
Seriously how adorable is Matilda, her mom and her mom's friend. I wish I was kid again just so I could fly like her! Wasn't that like one of the funnest things to do when you were kid?

---