Hopefully, Rihanna didn't give birth to a Rude Boy 
May 19th, 2022 under Rihanna. [ Comments: none ]
Rihanna and A$AP Rocky found love, and now they are first-time parents of a baby boy. According to TMZ, the couple welcomed him on May 13th in Los Angeles.
No other details are known at this time. So instead of Rihanna singing What's My Name to us, we are singing what's his name to her?
Congrats to the couple; I hope he takes after her because she is so beautiful.

---
The show will go on for The Judds: The Final Tour
May 19th, 2022 under The Judds. [ Comments: none ]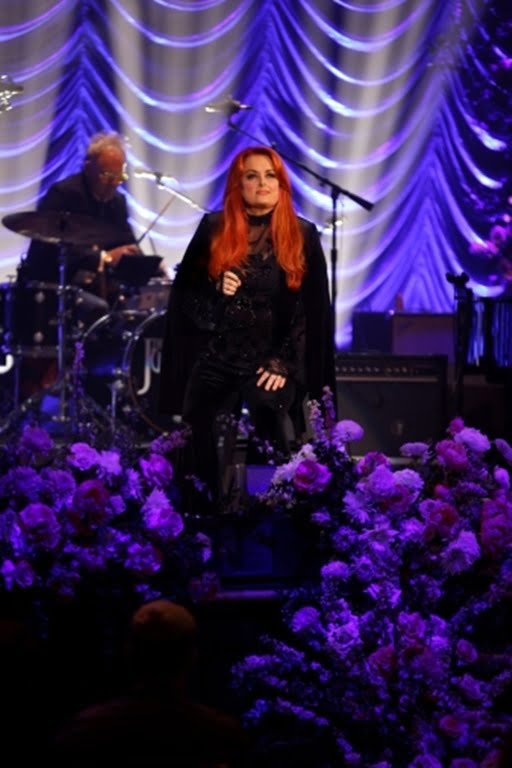 On April 30th, Naomi Judd passed away, just months before she was going to go on tour with her daughter for one last time. However, it seemed like it was not meant to be.
But not everything is as it seems to be. Wynnona Judd asked some of her celebrity friends to join on the road. And together, they will give her mom the memorable sendoff she deserves.
The tour starts with Martina McBride on the six-month anniversary of Naomi's death. For the next nine dates, Wynnona will be joined by Brandi Carlile, Little Big Town, Ashley McBryde, Trisha Yearwood, with more names being added. And it will conclude where it all began on October 29th in Kentucky with Faith Hill.
"What a full-circle moment it will be to end the tour in Kentucky where it all began. It means so much to have my sister-friend, Faith, join me for this musical celebration." Wynonna adds, "It is pretty amazing – all of the people who have come forward to offer up their time and their gifts. I am feeling extra grateful."
I am sure their fans are all going to be treated to a memorable night, a night that will make Naomi proud of her daughter and their friends.
To see where The Judds and Friends will be performing, then click here!

---
The CW announces its 2022-2023 schedule and that Riverdale is ending
May 19th, 2022 under The CW. [ Comments: none ]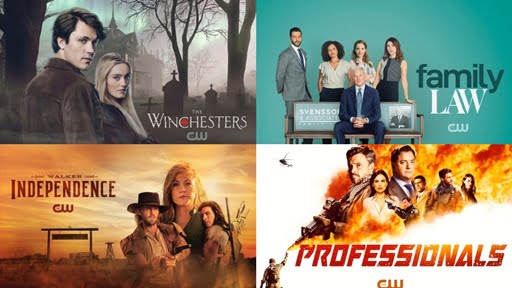 Today was a good day for the cast of Riverdale because their show is ending next season, and they are over doing it.
When it comes to the rest of the season, I think The CW did a good job pairing shows. It is a smart move to pair motherships with their spinoffs because you pretty much guarantee the viewer will stay for the night. I don't, but others do.
MONDAY
8:00-9:00PM ALL AMERICAN
9:00-10:00PM ALL AMERICAN: HOMECOMING
TUESDAY
8:00-9:00PM THE WINCHESTERS (New Series)
9:00-10:00PM PROFESSIONALS (New Series)
WEDNESDAY
8:00-9:00PM DC'S STARGIRL (New Night)
9:00-10:00PM KUNG FU
THURSDAY
8:00-9:00PM WALKER
9:00-10:00PM WALKER INDEPENDENCE (New Series)
FRIDAY
8:00-9:00PM PENN & TELLER: FOOL US
9:00-9:30PM WHOSE LINE IS IT ANYWAY?
9:30-10:00PM WHOSE LINE IS IT ANYWAY?
SATURDAY
8:00-9:00PM MAGIC WITH THE STARS (New Series)
9:00-9:30PM WORLD'S FUNNIEST ANIMALS
9:30-10:00PM WORLD'S FUNNIEST ANIMALS
SUNDAY
8:00-9:00PM FAMILY LAW (New Series)
9:00-10:00PM CORONER (New Night)
To read about the new shows, then click here!

---
Hot Links!
May 19th, 2022 under Hot Links!. [ Comments: none ]
Are Prince William and Kate Middleton getting separated? – Celebitchy
Would you eat a Pespironi Pizza? – Pajiba
Taylor Swift is a Doctor – Drunken Stepfather
Is The Flash ending next season? – Screen Rant
Which '90s sex symbol joined Only Fans? – Dlisted
What book was Elvis Pressley when he died? – Grunge
Nick Cannon is thinking of getting a vasectomy – The Cut

---
The Ghosts' cast wants a Broadway musical
May 18th, 2022 under Ghosts. [ Comments: none ]
Back in the late 1700s, Captain Isaac Higgintoot and Alexander Hamilton were frenemies. As time went on, we have only heard about one of them. And that is mainly because one of them had a Broadway Musical based on their life and death.
While Alexander has moved on to the great beyond, Higgintoot is stuck here as a ghost. Now that he knows what happened to his greatest nemesis, he wants his own Musical on the Great White Way.
So today, when he was able to transport himself to Broadway, he asked for one during the CBS Upfronts. But, he was not alone; his friends, who are also Ghosts, want one too. And they are not alone because I also want it.
So CBS, give us a Musical episode next season, or we will haunt you.
UPDATE: When I asked EP Joe Port on Twitter if we are going to get a musical episode next season, he responded with a GIF that reads, "Maybe…"

---