Hot Links!
May 22nd, 2019 under Hot Links!. [ Comments:

none

]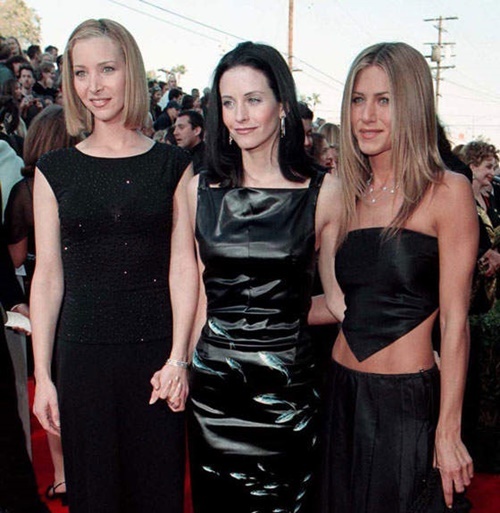 What did Lisa Kudrow say about her Friends? – Dlisted
Who secretly got married? – The Cut
Star Wars Episode IX spoilers – ScreenRant
Who may quit Saturday Night Live? – Pajiba
Who did Natalie Portman call a creep? – Celebitchy
Khloe Kardashian's kamel toe – Drunken Stepfather
---
Daniel Craig is getting surgery, ankle surgery
May 22nd, 2019 under James Bond. [ Comments:

none

]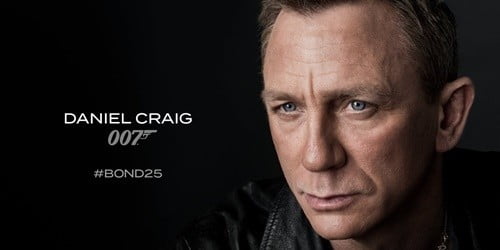 A few weeks ago, there were rumors that Daniel Craig injured his ankle while filming James Bond 25. Today, they finally confirmed it. Production released this statement, "Daniel Craig will be undergoing minor ankle surgery resulting from an injury sustained during filming in Jamaica. Production will continue whilst Craig is rehabilitating for two weeks post-surgery. The film remains on track for the same release date in April 2020."
Does anyone know where Idris Elba was when Craig hurt his ankle? I mean, how much longer does he bloody have to wait to play the iconic role?
---
BTWF: Stephen Tobolowsky on Designing Women
May 22nd, 2019 under Before They Were Famous. [ Comments:

none

]

Before Stephen Tobolowsky was the lovable doctor on One Day at a Time, he was the hated designer on Designing Women. He looks the same now as he did when he was 35 in that 1986 episode.
---
Kevin Hart is deathly afraid of rabbits!!!!
May 22nd, 2019 under Jimmy Fallon, Kevin Hart. [ Comments:

none

]

We all know that Kevin Hart is afraid of everything including his shadow. But is he afraid of sweet rabbits? Yes!
Yesterday, when he was on The Tonight Show, Jimmy Fallon asked him to play Hop Quiz. It is a very easy game to play. You answer a question right, your opponent gets a rabbit to hold. You get it wrong, you get to hold a lovable bunny. Sounds like a game anyone would want to play, because who doesn't want to hold an awwwwdorable bunny? Kevin Hart is who.
He was able to go three rounds without having Easter on his crotch, but then in the last round, he lost. That meant, he got not one but two Wascally Wabbits of his own. How did he handle it? You can actually see him laying the Cadbury Eggs in his pants if you know what I mean.
I think The Rock needs to do a Safari movie with his BFF and make Hart be responsible to take care of the real lions and tigers and bears, oh my! I would just watch the behind the scenes over and over.
Finally, I have some movies for Hart to watch. There is Rottentail, Kottentail, Night of the Lepus (my favorite of the killer bunny movies), Donnie Darko, Beasterday, Serial Rabbit and Easter Bunny, Kill! Kill!. Someone should him those movies on a private jet when he cannot run away! Would suggesting that make me evil? Not as evil as what Fallon did last night.
---
Bryan Cranston was a bitch to Aaron Paul!
May 22nd, 2019 under Aaron Paul, Bryan Cranston, Seth Meyers. [ Comments:

none

]

Yesterday on Late Night, Bryan Cranston admitted that he would play jokes on Breaking Bad co-star Aaron Paul.
Since Paul was just a baby at the time, he was very gullible. Therefore, Walter White would take advantage of that. Cranston would go up to him and be like, "Hey man, it's been great." Paul did not know what he meant, so the Tony nom would be like you haven't read the next script yet? Then after a while, he would do it again. This time, he was like, "The next best thing to being on a show for a long time is a great death scene…You're gonna rock that death scene."
Now you know why Paul said bitch all the time on the show, it was his way of him letting his co-star know how he felt about all of the mind games he was playing on him. Poor Pau. It is funny, but mean!
---