Is Mario Lopez the father?
November 14th, 2019 under Mario Lopez. [ Comments:

4

]

Let's be honest, if you saw Maury Povich on the street, you would like him to tell if you are or are not the father whether you are a baby daddy or baby mama. Therefore, when Mario Lopez caught up with the daytime television host, he had to know the answer.
Does the Access Hollywood host have some explaining to do to his wife? Nope because he is not the father. I guess you can say he was saved by the Povich. However, now I am wondering if she has some explaining to do to him??? Since all their kids are his mini-me, I think they are both safe.
---
A Happy Days get together
November 14th, 2019 under Ron Howard. [ Comments:

none

]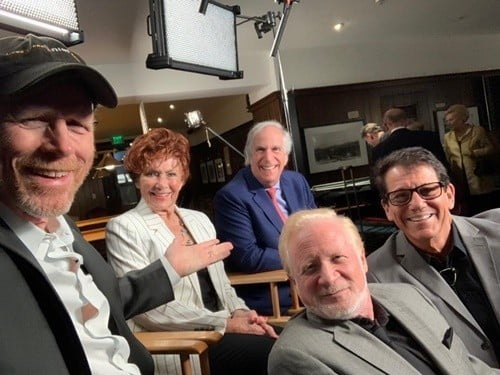 Ron Howard, Marion Ross, Henry Winkler, Anson Williams and Donny Most got together yesterday to honor their Happy Days' TV boss the late Garry Marshall at The Garry Marshall Theatre in Burbank.
Seeing them together again, makes me wonder why they don't get another reunion special or a revival. Let's see what they would be like at the turn of the century. Even though Tom Bosely and Erin Moran are no longer with us, they can still make it work. Who didn't find heir thrills with their sitcom?
---
Do you think that Chrissy Teigen will be the next Judge Judy?
November 14th, 2019 under Chrissy Teigen. [ Comments:

none

]

Chrissy Teigen is going from judging comedians on Bring the Funny to being the judge on Chrissy's Court for Qubi. Think People's Court with her in the big chair and her mom as the bailiff. It could be interesting. Will it be? You be the judge after watching this very short preview.
---
Guess whose high school yearbook's photo that is?
November 14th, 2019 under Guess who?. [ Comments:

none

]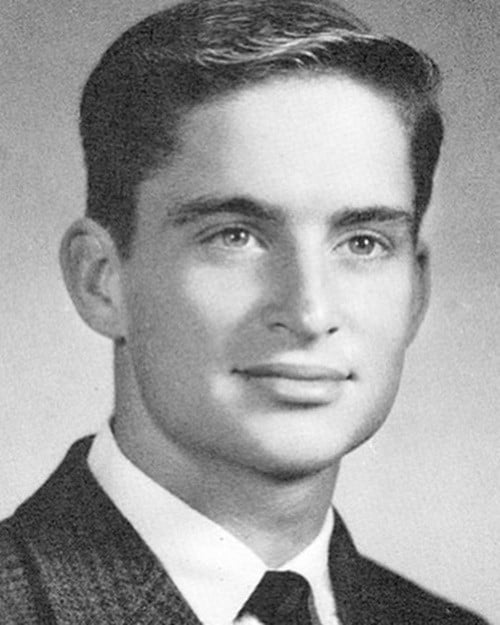 Want to see whose stardom is shining through in that 1963 photo, then click here!
---
Does Kathie Lee Gifford miss hosting Today?
November 14th, 2019 under Kathie Lee and Hoda. [ Comments:

none

]

Earlier this year, Kathie Lee Gifford left her job hosting an hour of Today with Hoda Kotb to pursue other things. Yesterday, when she came out of 30 Rock, TMZ caught up with her and asked if she misses the job. She told them, "I miss the people. I don't miss the job." Not only that she is happy doing what she does now.
However, I bet she misses of the free alcohol she was getting as much as we miss watching her drinking on the show.
---