[ # ] Guess who was put in the truck?
December 2nd, 2008 under Guess who?
Want to see who is showing off his Calvin's then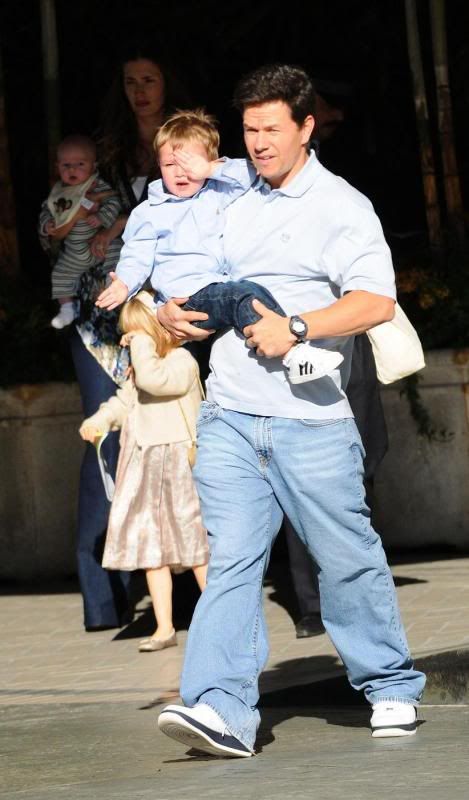 Pacific Coast News Online
How adorable are Mark Wahlberg's boys 2 year old Michael and 2 and a half month old Brendan?
Now let's get back to the top picture, doesn't that look something out of one of his movies? He better be careful because someone might get an idea from that picture like Andy Samberg…
Hey Mark, say hi to your mother for me. I love when he does that!!!
---