[ # ] Teacher, teacher, can you teach Nick Nolte how to dress?
January 8th, 2013 under Bad Look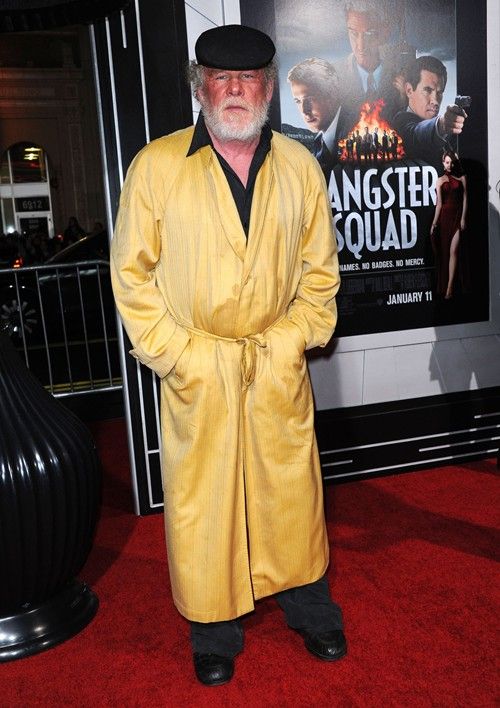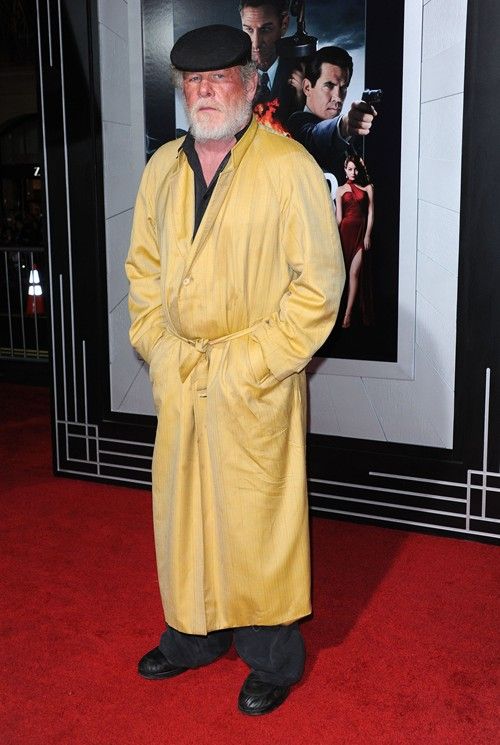 Fame Pictures
Nick Nolte attended the premiere of Gangsta Squad yesterday and once again he wore that
ugly mustard colored coat that looks like a robe
. It isn't only the fact that the color is so ugly and it looks like a robe, it is that he ties the belt under his belly and that makes him look fatter than he really is. Then when you add in the overgrown beard, he looks like a bum who got lost and walked on to the red carpet.
So I beg someone to come in and give him a much needed makeover just like the one he got in Down and Out in Beverly Hills.
---