[ # ] Guess whose underwear is showing?
June 15th, 2012 under Guess who?
Want to see who those abs belong to then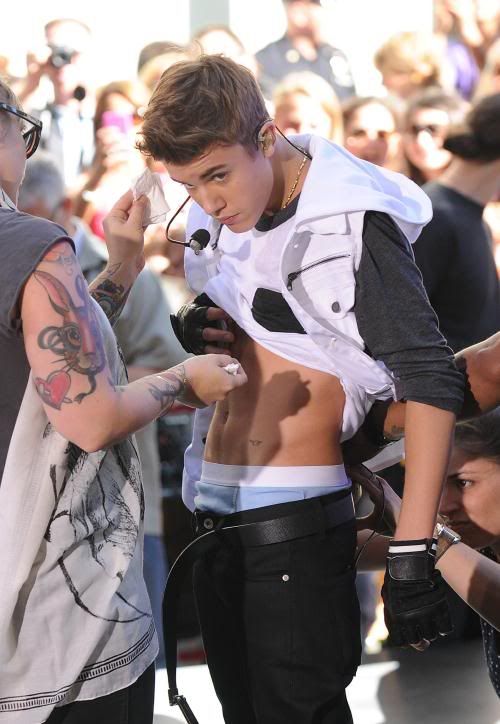 Fame Flynet Online
Justin Bieber was being mic'ed up for his performance on Today this morning and the singer revealed more than he would've wanted to. Not that his teeny bopper fans mind at all. And to all you women who totally checked out his body, remember he is 18 so it is not as perverted as you first thought.
---