[ # ] It's Hank Azaria as Gargamel!
May 2nd, 2010 under Smurfs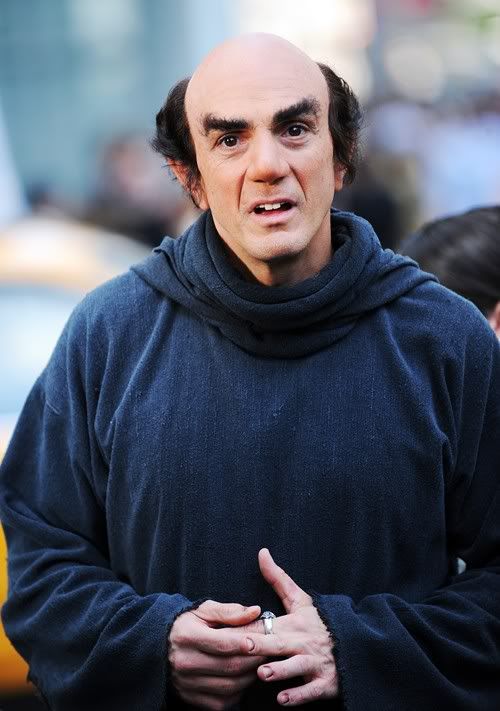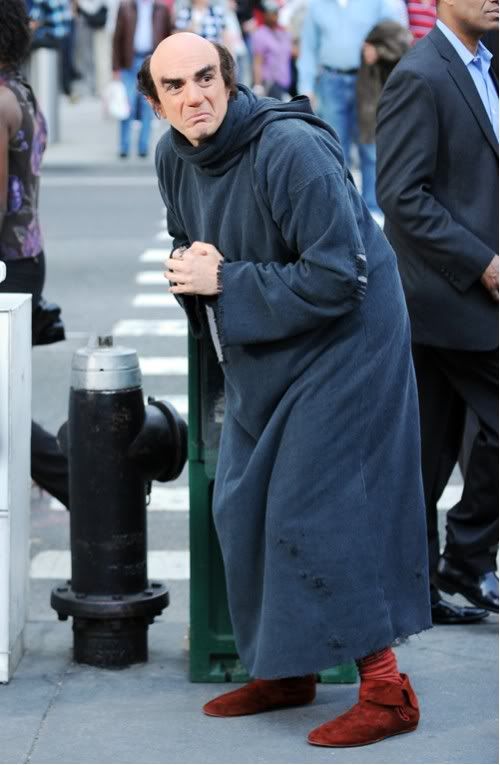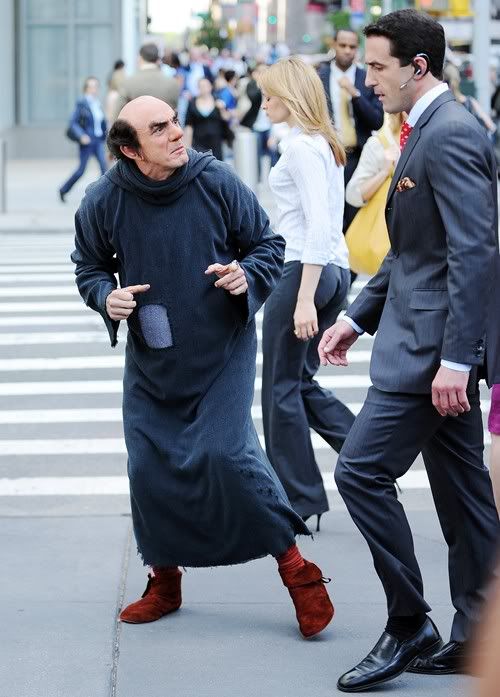 Fame Pictures
Hank Azaria shaved his head to play Gargamel in the Smurfs movie and now we are seeing what he looks like in the role. He really looks like the evil Smurf hating human we have grown to known in the cartoon. Plus we know what happened to the hair he shaved off…they made his eyebrows out of it.
Seriously how good does he look trying to scare the people of New York City for the movie?
BTW I have one question…Where is Azrael? Gargamel needs his feline buddy!
---