[ # ] The Dudesons show a$$ at Kick-A$$
April 14th, 2010 under Celeb Oops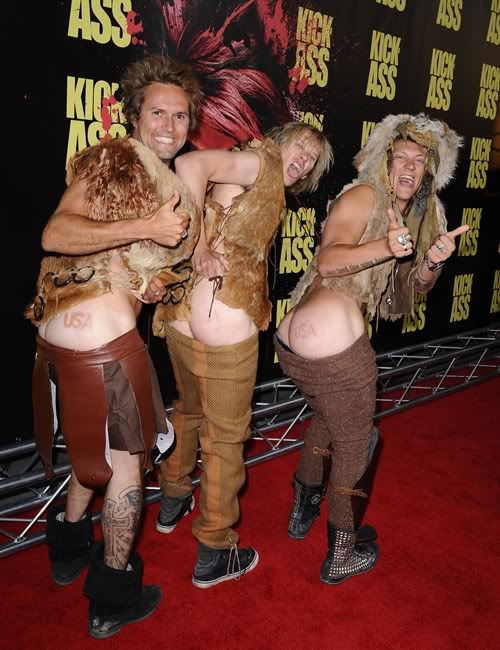 Bauer-Griffin Online
I wonder if Finnish television stars
The Dudesons
misunderstood the title Kick-A$$ for show a$$ because why else would they be mooning the photographers at the premiere of the movie?
I have never heard of The Dudesons before these pictures, but now I am going to make an a$$ of myself and say I freaking love them! You have to respect anyone that is well to show that much skin on the red carpet and not have either set of cheeks match the color of the carpet!
BTW this is what they look like from the front!
---