BTWF roles: Anthony Geary on All in the Family
April 28th, 2011 under Before They Were Famous. [ Comments:

none

]


(first videos starts at 5:00 in)


Before Anthony Geary was travel the world on General Hospital, he was doing so on All in the Family. The 23 year old is unrecognizable in that 1971 episode with that straight hair and glasses!
---
Chelsea Hobbs' character's pregnancy on Make It or Break It explained!
April 28th, 2011 under Freeform. [ Comments:

2

]

(photo from WireImage)


If you are like me after watching Monday's episode of ABC Family's Make It or Break It, you wondering why Chelsea Hobb's character Emily was being told she was pregnant. I honestly thought they were copying the teenage pregnancy storyline from The Secret Life of an American Teenager that airs before it on Mondays, but I was wrong. The reason why Emily is pregnant on the show, is because Chelsea Hobbs was pregnant in real life. I say was because she Tweeted today, "Proud to announce that yesterday @terenoddo, our daughter and I welcomed a beautiful baby boy into the world. Life is amazing." So I guess that is a major spoiler because now you that she will be keeping the baby on the show. Unlike other shows, it wouldn't be easy to hide a baby bump in a tight leotard as she does gymnastics. So now that I know why her character is knocked up, I don't mind the teen pregnancy storyline that has become really annoying to me on Secret Life.
Now back to Chelsea, this is her second baby with her husband, Terren Oddo and her have a little girl named Wylie.
---
The new episodes of Tosh.0 are going to be a real knock out!!!
April 28th, 2011 under Comedy Central. [ Comments:

none

]

Tosh.0 is returning on May 17th with all new episodes and looks like they are going to be real knock outs! Daniel Tosh is going to take, a much needed, punch from Manny Pacquiao in the season premiere on Comedy Central and I can't wait to see him go down. Well as in Breakfast Club kind of way, you know as Andrew said, "Two hits. Me hitting you. You hitting the floor." We have seen him experience the other type of going down on past episodes and I am sure we will again and again!!!
Do you think Pacman will give Tosh a web redemption after his one punch knock out?
---
The Trees are as mad as hell over Celebrity Tell-Alls!!!
April 28th, 2011 under Jimmy Kimmel. [ Comments:

none

]

The NY Times Best Sellers List has been full of Celebrity Tell-Alls recently and now the trees that are dying for them to be made are telling is how they feel about that. They are as mad as hell and they are not going this anymore. The trees released a PSA to Jimmy Kimmel Live and if the biographies don't stop they are going to destroy our houses. I have seen The Happening, I know better than to mess with trees. So reality stars whose 15 minutes are at 14, stop telling us your boring life story for the good of the world. Yeah good of the world, that's why!!!
---
Do Halle Berry and Billy Dee Williams have something to tell us?
April 28th, 2011 under Do they have something to tell us?, Halle Berry. [ Comments:

none

]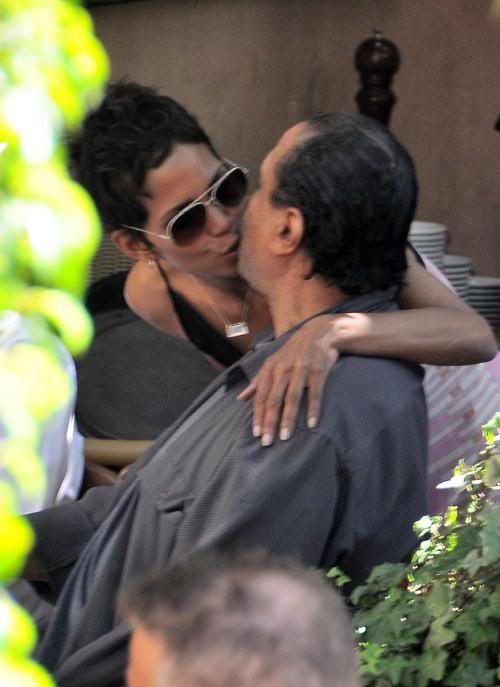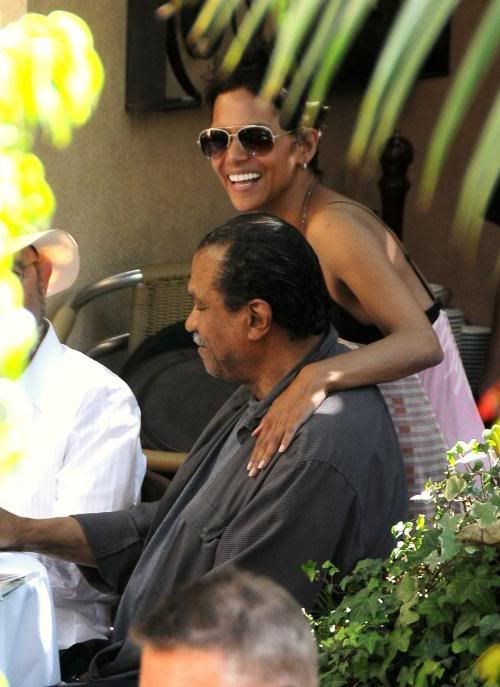 Fame Pictures
Halle Berry was seen kissing Billy Dee Williams and I had to wonder if they have something to tell us? Actually nothing there, it was just a friendly kiss between the two friends. But how could would be if there was something between the two sexy people?
---