BTWF roles: Heather Graham on Growing Pains
December 15th, 2009 under Before They Were Famous, Heather Graham. [ Comments:

none

]

(starts at 13:13 in)


Before Heather Graham was a stripper in The Hangover, she was a cheerleader for Mike Seaver on Growing Pains. She seriously looks the same now but with better hair as she did when she was 17 in that 1987 episode.
---
Who was a cut above the other one…Heather Graham or Kristin Cavallari?
June 10th, 2009 under Better than..., Heather Graham. [ Comments:

2

]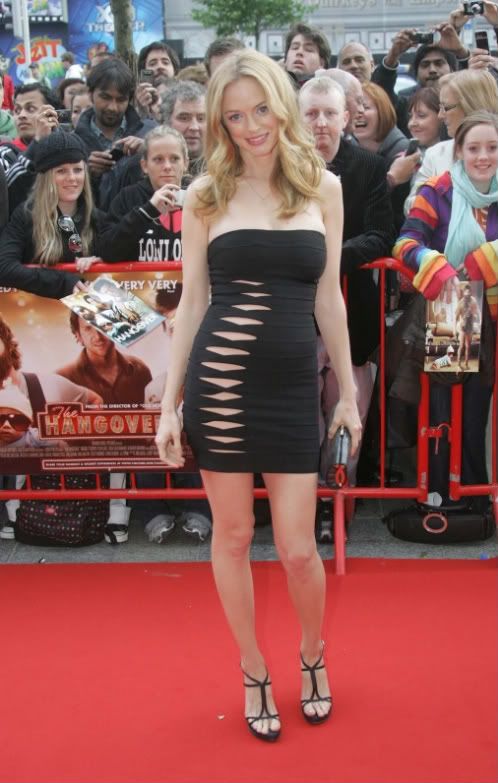 Splash News Online
Right about now Heather Graham and Kristin Cavallari want to do the designer of that dress what that designer did to it. You know because both of them walked the red carpet in the same exact dress within days of each other. So now that you have seen them both in the talk of the carpet little black dress, who do you think wore it better? I am going with Heather Graham because look at her confidence in it as compared Kristin who seems a little shy about it.
---
Heather Graham is Adam Ant's Princess Charming
September 17th, 2006 under Adam Ant, Heather Graham. [ Comments:

none

]
Adam Ant: 'angel Heather Saved My Life'. British pop singer ADAM ANT has revealed how the relationship he had with Hollywood actress HEATHER GRAHAM saved him from depression and suicide. The PRINCE CHARMING star, real name STUART LESLIE GODDARD, met Graham when she was a 24-year-old drama student in 1993. And the troubled musician, who was dealing with deep depression and panic attacks at the time, soon fell deeply in love with Graham, calling her his "angel". Goddard says, "With her pure blue eyes and gentle smile, Heather seemed like an angel to me. She was beautiful but unaffected by the effect she had on men. "I was instantly mesmerised. This was serious. It didn't create the usual desire to run a mile when a relationship got serious. My diary is full of love for Heather – I was using the word without fear.
Such an odd pairing.
---