Jason Bateman reveals he's filming Teen Wolf 3D
April 11th, 2013 under Jason Bateman, Jimmy Kimmel. [ Comments:

none

]




Jason Bateman was a guest on Jimmy Kimmel Live! yesterday and the actor was sporting a beard. So the ABC late night host asked him why he was so hairy. Michael Bluth explained to him that he is filming the long awaited sequel to Teen Wolf 2 and it is being shot in 3D. I don't know about you, but I can't wait to see that movie that isn't coming out because he was just teasing us.
Not only did he talk about a film that isn't in the works, he also shared some stories about how mischievous Ricky Schroder and him were on the set of Silver Spoons. They got into so much trouble that they got a letter from the Universal Studios Lot telling them to behave. And Bateman also revealed something that they did that their co-star Erin Gray didn't know about until this interview. Schroder and him would go up on rafters and watch Erin Gray changing between scenes. I wonder how she will react when she finds out what they did. I think she will take the silver spoons out of their mouths and put it in one of their orifices.
Who knew he was such a bad boy? Although now that I think about it he does kind of have an evil smile.
---
BTWF ads: Jason Bateman for Cheerios
January 30th, 2013 under Before They Were Famous, Jason Bateman. [ Comments:

none

]

Before Jason Bateman was a Teen Wolf Too, he was just a kid eating Cheerios. How cute was the 10 year old in that 1979 ad?
---
Jason Bateman lost his virginity at 15!
January 30th, 2013 under Howard Stern, Jason Bateman. [ Comments:

none

]

Jason Bateman was on Howard Stern's radio show and he talked about his wild days. Yes the Arrested Development star actually was a Hollywood bad boy for a while, but not wild enough to ever get arrested.
Since it is Howard Stern's show, ofcourse the shock jock asked him about his sex life from back in the day. It was then that he admitted he earned a silver spoon when he was 15 because that was the age when he lost his virginity. Then later on in the chat, Bateman admitted that he never had sex with more than one woman in a night but that doesn't mean that there was only one woman in bed with him. Who would've thought?
The actor also talked about a lot of stuff like his career, how he is responsible for casting his good friend Melissa McCarthy in Identity Thief, why he did Teen Wolf 2, his sister, his good friends Bradley Cooper and Ryan Reynolds, and so much more. But one story I love is when he talked about why he did Juno. He said at first he turned it down, but then when the actor who was casted quit the part he reconsidered it. He opted to do it to get away from his colicky daughter. His wife will probably not be happy when she hears that.
After sitting through his one hour interview, I have to say I love him even more. What a great cool guy!
---
Do Jason Bateman and Olivia Wilde have something to tell us?
December 2nd, 2011 under Do they have something to tell us?, Jason Bateman, Olivia Wilde. [ Comments:

none

]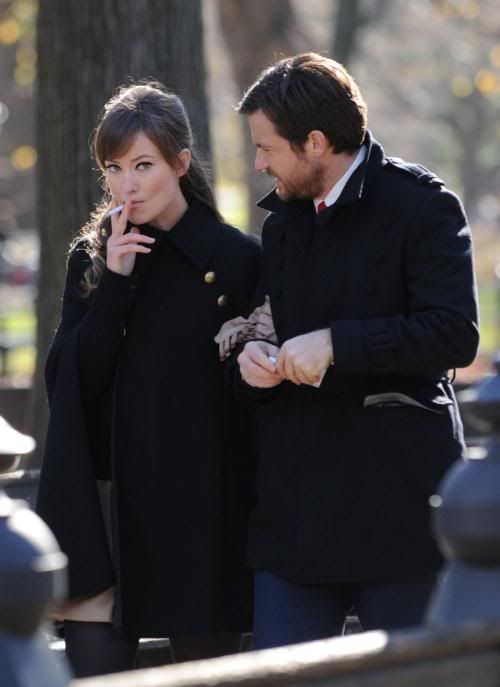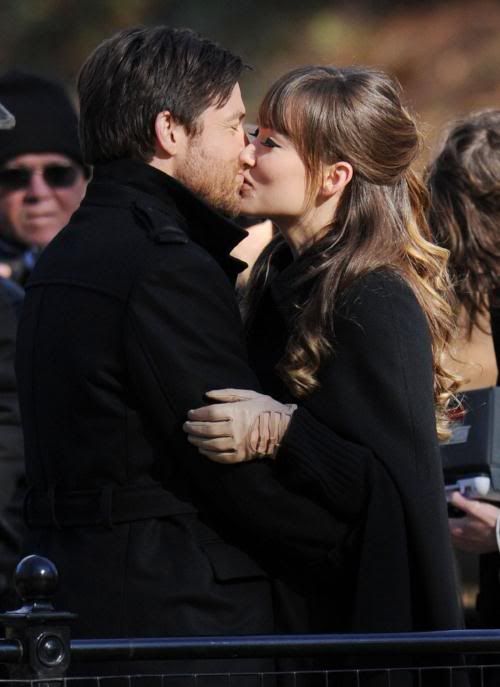 Fame Pictures
The married Jason Bateman and the recently divorced Olivia Wilde were seen walking arm in arm and kissing in Central Park yesterday, so I have to wonder do they have something to tell us. Nope it is just the two actors filming a scene for their upcoming movie The Longest Week. Too bad because they would be a cute couple.
---
Jimmy Fallon cause a rift between Jason Bateman and Ryan Reynolds?
August 5th, 2011 under Jason Bateman, Jimmy Fallon, Ryan Reynolds. [ Comments:

none

]




On Wednesday night Jason Bateman was on Late Night and he revealed five things we didn't know about his Change-Up costar Ryan Reynolds. When he was done, Jimmy Fallon informed him that his friend would be on the show the next night. So Bateman got nervous and he was right to be because the Green Lantern star got his revenge by telling us 8 things we didn't know about the Arrested Development star. When it comes to who gave us the better dirt, Bateman wins a huge a$$ silver spoon for her list!!!
Seriously after hearing their big reveals, I wonder if their 15 year friendship can sustain their truthfulness? I hope so because I am already looking for to The Change-Up 2!
---