Do you think Mel B's Twerkout is Scary or Spicy?
April 9th, 2014 under Spice Girls. [ Comments:

none

]

There is a new exercising phenomenon taking over gyms and Mel B shared it with us on Instagram. The new must do workout is dedicated to Twerking. So get down on all paws, stick your butt up in the air, bounce your feet up and down as you move your booty side to side. Once you are done, your a$$ will be tighter and you will have a date with the guy Twerking behind you, who took the class just to see women Twerk it out.
Now when it comes to Scary Spice, her a$$ets are anything but scary!
---
Mel B admits to kissing all of the Spice Girls!
September 17th, 2013 under Howard Stern, Spice Girls. [ Comments:

none

]

Mel B was a guest on The Howard Stern Show today and he got scary to get some spicy answers out of her.
First he kept it simple by asking her about her stage name, and then he asked her stuff that led to her telling him to f*ck off and f*ck you. Which of course got him to ask her about Eddie Murphy, which she didn't have much to say about him
Although she was more openwhen he asked her if she would have sex with their America's Got Talent co-judge Heidi Klum, she told him that she wouldn't because she's "too old" for her. Ouch.
Then he had to know if she was ever attracted to any of the other Spice Girls and she shared with him, "Yes! Always! They're my homies." Before revealing that "she kissed all of them." Although she didn't say who was the best one of them all. Who do you think it would be? I bet it is Posh Spice because she seems like she could be a really wild woman when she let's herself go.
Now back to the interview, watch the video all the way through to see what he said her that made her get up and walk out.
AGT is definitely going to be interesting between the two of them tonight on NBC.
---
I see a bare faced Heidi Klum and Mel B!
August 27th, 2013 under America's Got Talent, Project Runway, Spice Girls. [ Comments:

none

]

Heidi Klum Tweeted this picture of her America's Got Talent co-Judge Mel B and her getting their faces prepped for tonight's show on NBC. One of the things they did was give each other an eye treatment, and to do that they had to take off all of their makeup.
Seeing the two of them au naturale, you can see how beautiful they really are. In fact I think that Scary Spice looks better without all of that paint on her face!
---
Mel B in a red hot see-thru dress
April 8th, 2013 under America's Got Talent, Spice Girls. [ Comments:

none

]

I'll tell ya if NBC really really wants to get more people watching America's Got Talent this summer, then Mel B is giving them a reason to watch. The Spice Girl was wearing a hot red dress without a bra and I think the Peacock network's censors will find it scary when they see her nipples showing through. I am surprised that her co-judge Howard Stern didn't catch it. But then again he has seen so many boobs throughout the years that he has probably become immuned to them like a plastic surgeon in Beverly Hills.
Now when it comes to her boobs, not bad for a woman who has three kids. Actually is much better than not bad!
---
Mel B's scary face
February 6th, 2012 under No makeup, Spice Girls. [ Comments:

none

]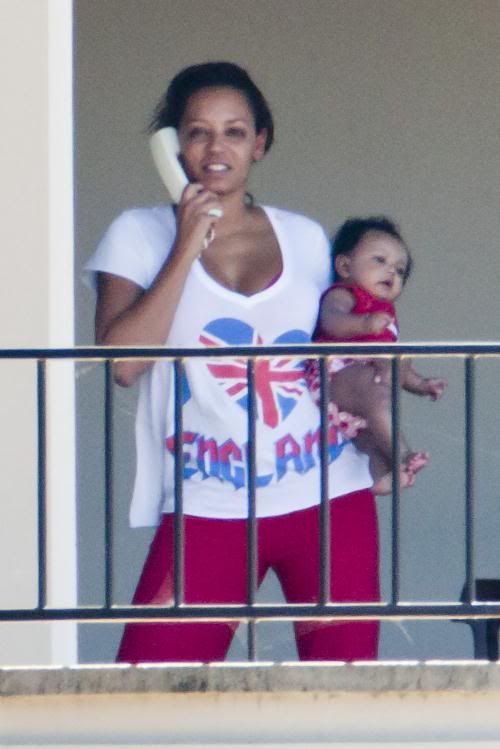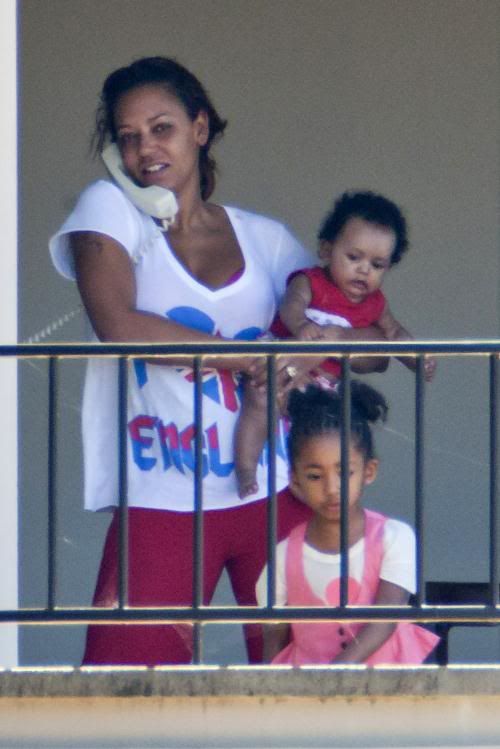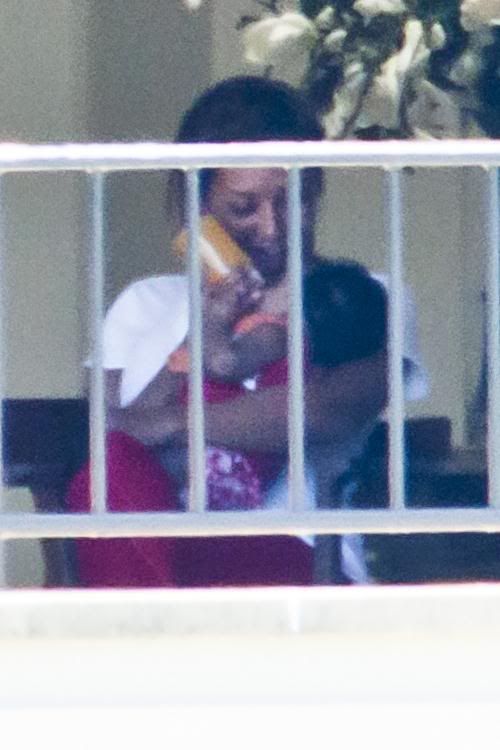 Fame Pictures
Mel B took a much needed day off in Australia and spent it with her three daughters. Since she wasn't going to be in front of the cameras judging on The X Factor or hosting Dancing with the Stars down there, she decided to go make up free. It is incredible how different she looks with makeup, but it is even more amazing that she still looks so beautiful without it.
Plus how nice is it to see Scary Spice be all tender with four year old Angel and four month old Madison.
---