Kristen Stewart's hair has seen better twilights
April 6th, 2014 under Twilight. [ Comments:

none

]

via Maison de Cheveux
Kristen Stewart is doing a new movie and that means she has to have a new hair color. Gone is the dark black hair we know her for and now her locks are a strawberry blonde. One picture won't answer the question if she thinks that blondes have more fun, but with her any sign of a smile will show she has lightened up like her hair color.
---
Do Robert Pattinson and Mia Wasikowska have something to tell us?
August 22nd, 2013 under Do they have something to tell us?, Twilight. [ Comments:

none

]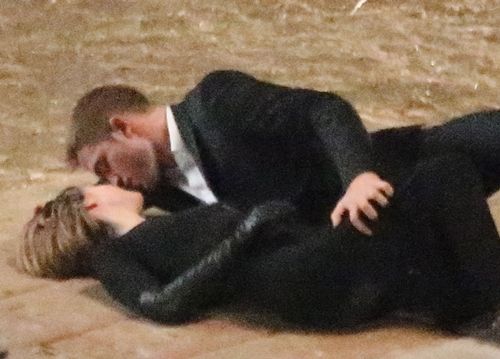 Fame Flynet
Robert Pattinson and Mia Wasikowska were photographed passionately kissing and I have to wonder if the two of them have something to tell us that will majorly upset Kristen Stewart. Nope, it was just the two actors filming a scene for their upcoming movie Map to the Stars. Although it looks like his hand is mapping her body instead of the stars!
---
BTWF roles: Ashley Greene on Crossing Jordan
August 13th, 2013 under Before They Were Famous, Twilight. [ Comments:

none

]

(starts at 2:34 in)


Before Ashley Greene was immortal in Twilight, she was mortal on Crossing Jordan. She looks the same now as she did when she was 18 in that 2006 episode.
---
A twilight of an Ashley Greene camel toe
August 13th, 2013 under Twilight. [ Comments:

none

]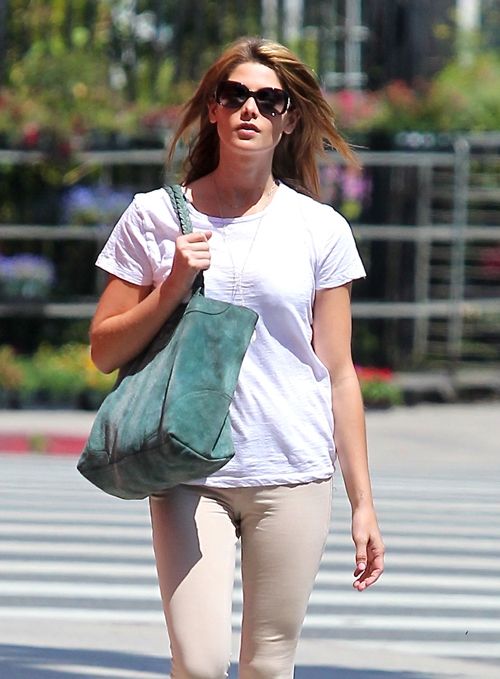 Fame Flynet
Ashley Greene went out yesterday in a pair of tight pants that revealed a little more than she would've liked. The Twilight star's camel toe was able to make a little appearance in them, just enough for you boys to enjoy. So I hope you liked it because it is a slow news day and hopefully that perked you up.
---
Kellan Lutz teaches Cookie Monster about things that vibrate!
April 23rd, 2013 under Sesame Street/Muppets, Twilight. [ Comments:

1

]




Kellan Lutz will someday get to make his future kids happy because he can tell them he appeared on one of their favorite shows Sesame Street. Only problem is the PBS show asked the Twilighter to teach other children about the word "vibrate."
Why is this problem? Well what vibrates in most homes? Let's be real Sesame Street got really lucky when they asked that question to the little tykes and none of them that stick in mommy's secret draw. That's what I would've said!
Personally I would love to see those moms' faces when their sons and/or daughters tell them about the special word they learned about Sesame Street that day. They'll be like, "Mom, guess what? Sesame Street taught me about things that vibrate today?" And then that little kid will be watching Dora the Explorer from then on!
---