Goldie Hawn is proud of her son, Oliver Hudson's, penis
May 12th, 2017 under Andy Cohen, Goldie Hawn, Oliver Hudson. [ Comments:

none

]

Andy Cohen asked Goldie Hawn what her reaction was to her oldest son showing off his butt on Instagram, and she gave the Watch What Happens Live host an answer he was never expecting.
She said that Oliver Hudson makes her laugh and then she shared a story about him when he was just a week old. Goldie's golden story about her big boy is, "When I had him circumcised, the doctor came out and said, 'You'll be happy to know I came out to get a bigger clamp.'" Then she added, "I was thrilled!" I am sure he is thrilled that his mom revealed that not so little tidbit about him. I mean it only get bigger after that, right? Now, I will be checking out his crotch when I ever see photos of him.
---
BTWF roles: Goldie Hawn on Good Morning, World
May 4th, 2017 under Before They Were Famous, Goldie Hawn. [ Comments:

none

]

Before Goldie Hawn was marching in Private Benjamin, she was dancing on Good Morning, World. Damn could she dance when she was just 21 in that 1967 episode!
---
Goldie Hawn is a sucker!
June 27th, 2016 under Goldie Hawn. [ Comments:

none

]

Goldie Hawn's grandson came for a visit and they decided to have fun. The Butterflies are Free star showed us that you are never too old to suck on a pacifier. Especially when you can't suck on the thing you want to suck on because you grandbaby is there. If you know what I mean!
---
Goldie Hawn looks just like Oscar
March 2nd, 2014 under Goldie Hawn. [ Comments:

1

]

via ETNow
Oscar winner Goldie Hawn showed up to the Oscars in a gold dress and I can't help but think that she looks like the Oscar statue she is standing in front of. Seriously if she posed like him, I wouldn't know which one is which. Would you?
---
Goldie Hawn and Kurt Russell's young love
March 29th, 2012 under Goldie Hawn. [ Comments:

none

]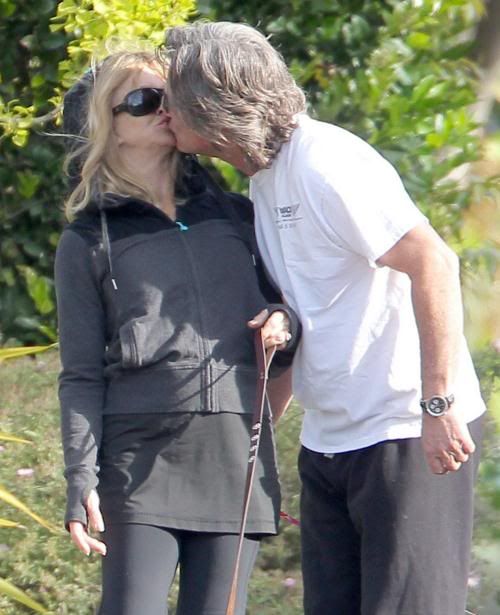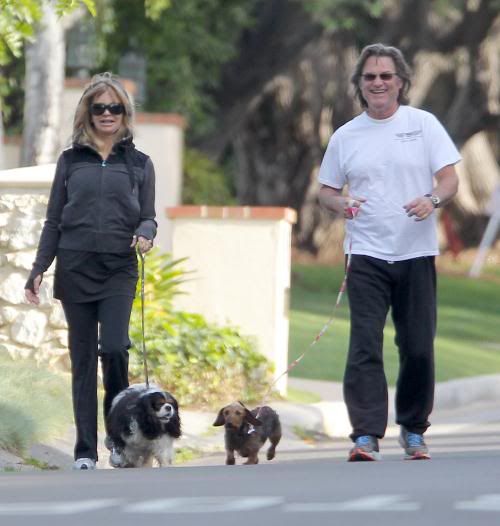 Fame Flynet Pictures
Even though Kurt Russell and Goldie Hawn have been dating for almost 30 years, the couple in their 60's showed the world they are very much in love. The love birds took their dogs on walk and when they were caught by the paps, Snake Plissken decided to give Private Benjamin a kiss on the lips.
How sweet is it to see that a couple that has been together for almost three decades is not afraid to show some PDA?
---