Could next season be Hawaii Five-0's last?
November 4th, 2016 under CBS, Moonlight. [ Comments:

none

]

Before Alex O'Loughlin starred in Hawaii Five-0, he had two failed series on CBS, Moonlight and Three Rives, that only lasted a season. Then he got the crime procedural and it is in its 7th season. It has been seven painful seasons for him and he told ETonline that he only has one more in him.
He said, "I have an end date. I signed two more years, seasons seven and eight, and then I'm done. I got too many injuries to contend with. This show is really important to me and I'm pretty sure the world can see that with what I bring. I really care about these characters, I've never phoned in my performances. Every single day, no matter how tired I am, I give it everything I can to make it as good as it can be but that takes a toll. I think if I'd have been an actor who didn't care, I'd have less gray hair and I'd be a lot less tired. But I'm really tired. I do a lot of heavy lifting on the show, I have a harder schedule than anyone else but that's just the way it is for No. 1. That's cool, but it has to end."
An example would be that the Australian native claims that after a surgery he had from an injury sustained from the drama, he went to work the next day and worked as normal.
If he keeps his word about departing the show next season, I would find it hard to continue without him. Not that the other cast members are not good enough to carry the show, it is just his show to carry. Two of CBS dramas lost their leads in the last year, and they are feeling the ratings pinch without their leading men and I don't think this one can go on without theirs. Do you think it could?
---
The many faces of Alex O'Loughlin!
December 6th, 2012 under Moonlight, The Many Faces of. [ Comments:

none

]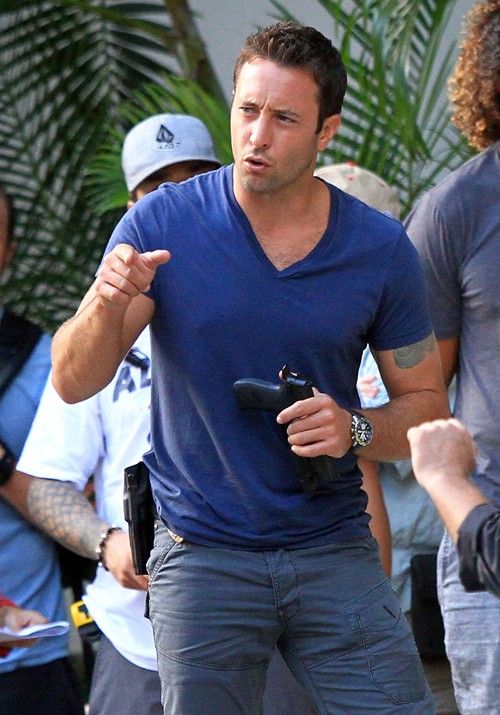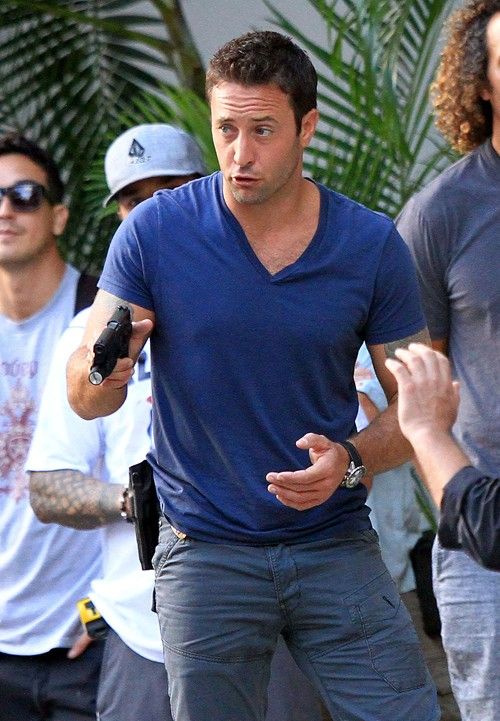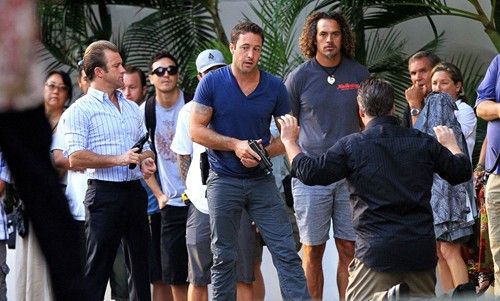 Fame Flynet
We have all gotten to know Alex O'Loughlin's gorgeous face on Moonlight and now we are getting to know some of his facial expressions on Hawaii Five-0! No matter what expression he makes, the new dad still looks gorgeous.
---
Alex O'Loughlin books into rehab
March 3rd, 2012 under Moonlight. [ Comments:

none

]

(photo from WireImage)


Alex O'Loughlin has entered rehab and will miss an episode of Hawaii Five-0. His rep told Honolulu Star, "Alex is taking a short break to receive supervised treatment for prescription pain medication due to a recent shoulder injury." It is unclear if that injury is due to a result of the show. When it comes to the show, the studio rep said "We respect and support Alex's decision. Everyone at CBS Television Studios and 'Hawaii Five-0' wishes him well and we look forward to his return."
The CBS drama will film one episode without him and then they will take a break until he is ready to return to shoot the last few episodes of the second season.
Good for him for getting the help he needs.
---
Alex O'Loughlin shirtless!
August 16th, 2011 under Moonlight. [ Comments:

none

]

Hawaii Five-0 is back in production and that means that Alex O'Loughlin will be filming scenes without his shirt. Does it really matter what Daniel Kim and are doing that scene when he looks like that? I know they just got me as a viewer if they promise several more scenes like that!
To see more of the beauty known as Alex O'Loughlin and Hawaii, tune into the second season premiere of the CBS show on September 19th!
---
What did Alex O'Loughlin do to Taryn Manning?
November 24th, 2010 under Moonlight. [ Comments:

1

]

Taryn Manning Tweeted the above picture and said, "Me and my Hawaii Five-O brother Alex O' loughlin on set. Yes I'm injured pretty badly…lol" So does that mean that the Moonlight vampire did that to her no? Nope thankfully the person responsible for all of those bruises was the makeup department at the hit CBS show.
---