It was all about the little white dress at the Gravity premiere!
October 2nd, 2013 under Harry Potter, Sandra Bullock. [ Comments:

1

]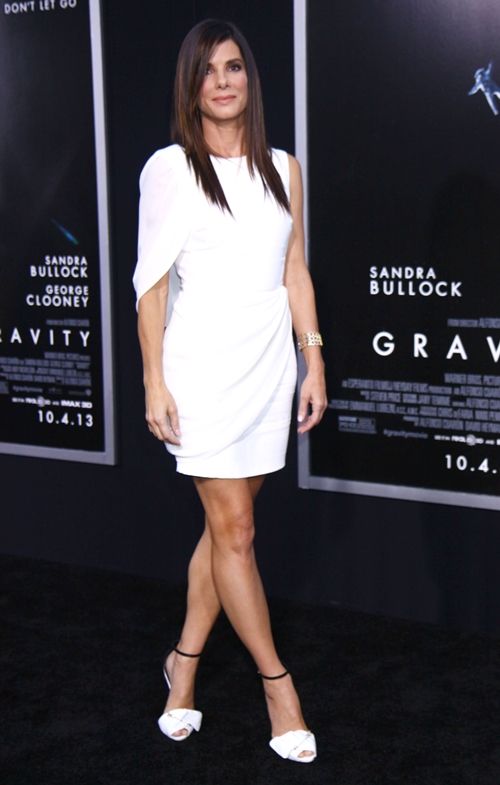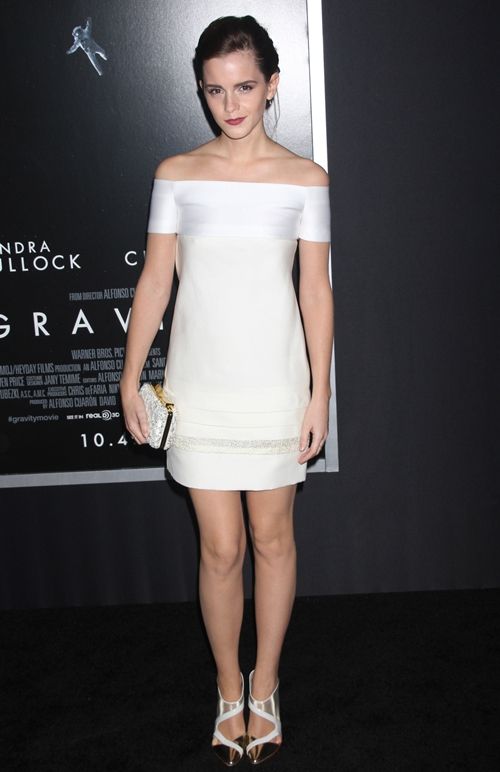 Fame Flynet
Whoever said you can't white after Labor Day, might be changing their tune after yesterday premiere for the much-buzzed movie Gravity. The movie's star Sandra Bullock and Harry Potter's Emma Watson wowed on the red carpet in little white dresses. Proving you can wear white all year round. The only time you can't do that is when you are a guest at a wedding.
---
Is Emma Watson trying to look like a sexy nun?
September 4th, 2013 under Harry Potter. [ Comments:

none

]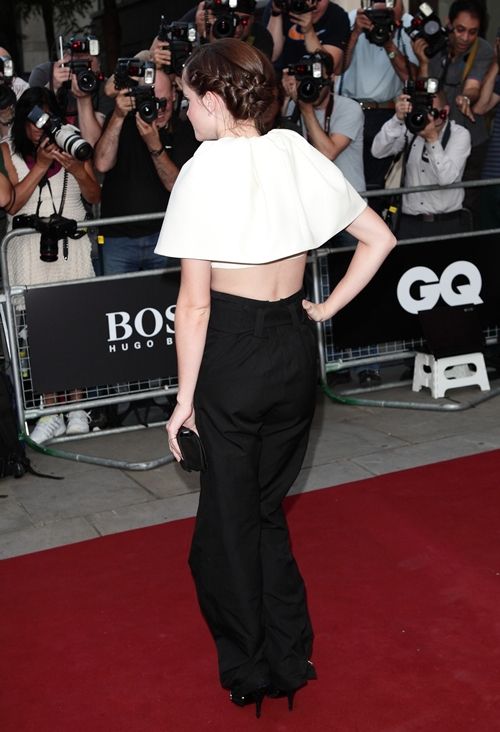 Fame Flynet
Emma Watson attended the GQ Men Of The Year Awards yesterday and it took me a few minutes to realize what her outfit reminded me of. Then it dawned on my it looks like she went to a costume shop, bought a nun's habit, worked her Harry Potter magic on it and abracadabra that is what she came up with it. I have to say she must've gotten into black magic recently because no good witch would let her go out in public looking like that. It's like Voldemort designed that pants suit just to get revenge on her for what she did to him.
What do you think of that look?
---
Do Rupert Grint and Tom Felton have something to tell us?
July 29th, 2011 under Do they have something to tell us?, Harry Potter. [ Comments:

none

]

WireImage
Rupert Grint went to the premiere of his former-costar's new movie Rise of Planet of the Apes wearing a "I Love Tom Felton" T-Shirt and I wonder if the two Harry Potter stars have something to tell us? Nope it is just Ron Weasley showing Draco Malfoy that they can still be friends even though school's out.
---
David Copperfield claims Harry Potter is based on him!
July 22nd, 2011 under Harry Potter. [ Comments:

none

]

David Copperfield can make almost anything magically go away, but now there is something that seems that even the magician can't make go away. He is claiming that there are a lot of similarities between him and Harry Potter, so much so he thinks it is based on his life. He took to FunnyOrDie to show how much the two are alike. After seeing him plead his casem do you think think he has one or it is all smoke and mirrors?
I just wish he would've taken the bunny out of the top hat earlier and not waited until the last movie in the franchise came out in the theaters.
---
Does Harry Potter have Bieber Fever?
November 11th, 2010 under Harry Potter. [ Comments:

2

]

WireImage
Daniel Radcliffe came out for a Harry Potter photocall and his hair was so not photo ready. I can only assume that his hair looks like a mop top because now that the Harry Potter franchise is coming to an end he needs to somehow remain relevant so why not copy the hottest teen out there…Justin Bieber.
Well on a positive note while his hair is going to crap, his co-star Emma Watson is really working her new do!!!
---