Colin Farrell is a little obvious here!
August 14th, 2012 under Colin Farrell, Jessica Biel. [ Comments:

none

]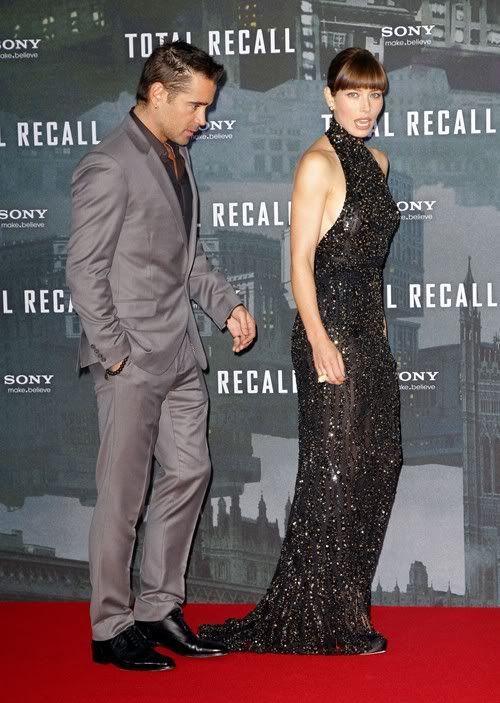 Fame Flynet
Colin Farrell and Jessica Biel are in Berlin to promote their film Total Recall and the actor was caught totally checking out Jessica Biel's sexy back. I wonder how her fiance' Justin Timberlake will feel when he sees this picture. Actually I think if it came down to it, the Horrible Boss would totally be the winner on that Fright Night!
---
BTWF ads: Jessica Biel for McDonald's
August 2nd, 2012 under Before They Were Famous, Fast Food, Jessica Biel. [ Comments:

none

]

Before Jessica Biel was a big sister on Seventh Heaven, she had a little sister for McDonald's. She looks the same now as she did when she was 14 in that 1996 commercial.
---
The Many Faces of Jessica Biel!
August 2nd, 2012 under Jessica Biel, The Many Faces of. [ Comments:

1

]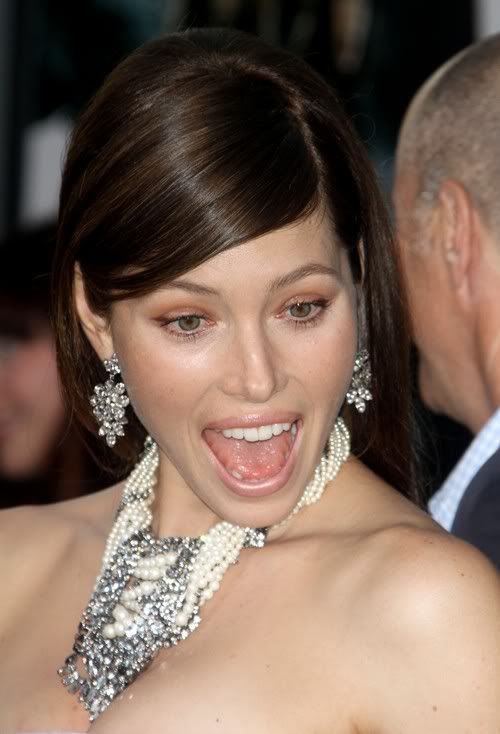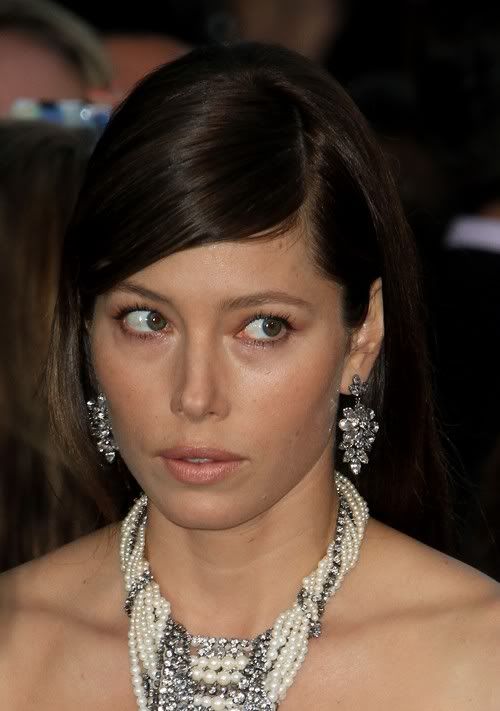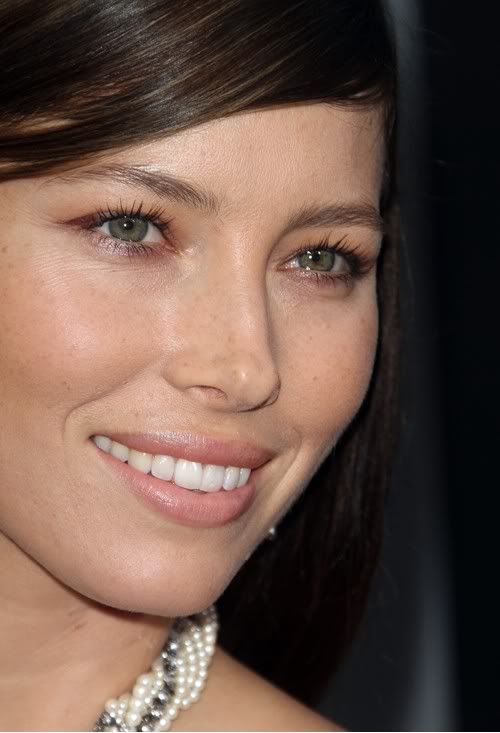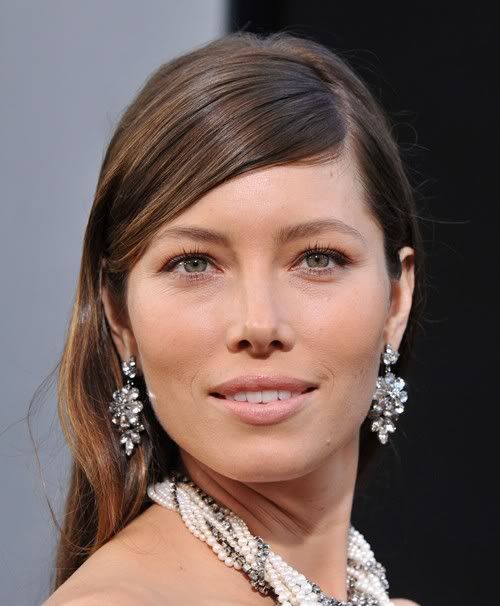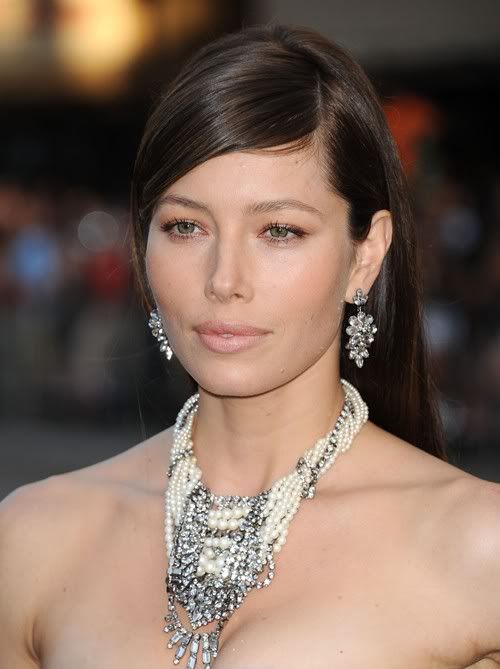 Fame Flynet
Jessica Biel was working the red carpet at the premiere of her new movie Total Recall and I don't recall her ever having that many expressions. You know what she should be as animated more often because it totally works on her.
---
Who did Jessica Biel actually work with in New Year's Eve?
December 8th, 2011 under David Letterman, Jessica Biel. [ Comments:

none

]

New Year's Eve has more celebrities in it than rehab and Jessica Biel didn't work with any of them even though she is in it. Yesterday when she was on The Late Show, David Letterman read of a list of some of the big names that are in the Garry Marshall film to see who she actually shot scenes with and she kept answering no. That had to make her feel kind of small that she doesn't share camera time with the likes of Jon Bon Jovi, Robert De Niro, Ashton Kutcher, Julia Roberts, Zac Efron and Jon Bon Jovi. Crap I would be pissed if I was in a movie with Bon Jovi and didn't get to kiss him at midnight take after take after take.
---
Did Justin Timberlake leave Jessica Biel with a parting gift?
September 20th, 2011 under Jessica Biel. [ Comments:

none

]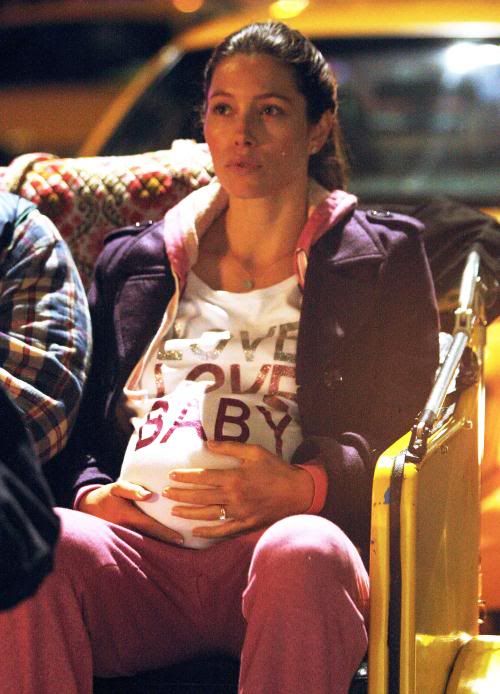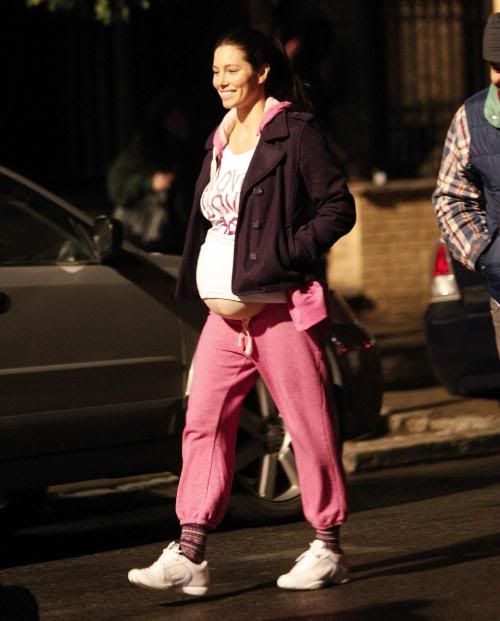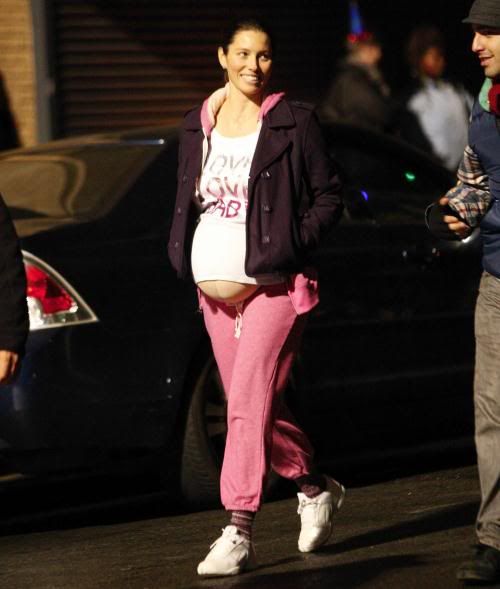 Fame Pictures
Jessica Biel was seen walking around NYC with a baby bump and I have to wonder if Justin Timberlake did that? Nope Garry Marshall did that! Well he made her character pregnant in his upcoming movie New Year's Day, so I guess in a way he is the father of that baby.
---