Sex TMIs from Eva Longoria, Kirsten Dunst and P!nk
July 13th, 2009 under Desperate Housewives, Jake Gyllenhaal, Kirsten Dunst, Pink. [ Comments:

none

]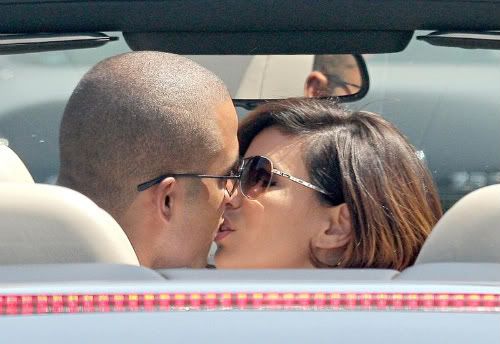 Eva Longoria and Kirsten Dunst are spilling sex TMIs to a show called Best Ever Sex according to
The Sun
and I really didn't need to know about what they did in and out of the bedroom.
Eva, 34, said: "I'm not averse to being tied up with silk scarves, I like a man to take charge. There's something very sexy about being submissive."

Spider-Man star KIRSTEN DUNST, 25, told the Cosmopolitan survey she romped in a store changing room with actor JAKE GYLLENHAAL.
I wonder if Jake has tried that with Reese Witherspoon, but for some reason I highly doubt it. When it comes to Eva I never pictured her as a submissive type, she always seems like she needs to be in control.
The Sun
also got how P!nk and Carey Hart are heating up their relationship the second time around.
"Everything is good again now and we're having a blast.

"Carey and I spend a lot of time wrestling in our hotel room. We have naked dance parties too. It's so much fun.

"We have a lot of fun together. He's so yummy."
I don't know he can stand seeing her naked because her hips torso scares me.
---
Debbie Harry wants Kirsten Dunst to play her
October 15th, 2007 under Kirsten Dunst. [ Comments:

none

]
Debbie Harry has a new album coming out, so the press finally has the chance to ask her about the rumors of Kirsten Dunst playing her. Here is what she told
NME
about Kirsten playing her in the Blondie biopic.
"I've met with Dunst a couple of times and hung out with her socially. She's just a sweetie," Harry told Spinner.

She added that she believes that Dunst is capable of handling the role. "She's probably capable of a lot of things she hasn't been asked to do yet, and doing something that's sort of left of center would be great for her."
Translation, she paid for the drinks so of course she thinks she is the right choice to play her.
---
Kirsten Dunst actually looks pretty
May 1st, 2007 under Kirsten Dunst. [ Comments:

none

]
Finally! Kirsten Dunst has been looking worse and worse with each premiere event for Spiderman 3, it is nice to see her actually look pretty. In fact I was not sure it was her when I first saw it. She needs to bring who ever made up for the NY premiere to all of her events.
---
WTF is Kirsten Dunst wearing?
April 28th, 2007 under Kirsten Dunst. [ Comments:

3

]
BTW is just me or in that dress with that hairdo, does she remind you of Jake Ryan's girlfriend in Sixteen Candles?
---
Will Spiderman 3 be the last one?
December 7th, 2006 under Kirsten Dunst. [ Comments:

none

]
Tobey Maguire is set to quit the role that made him a superstar by hanging up his spidey suit. Maguire will play the superhero in the forthcoming third movie in the series but says he wants to pursue other roles. He said: "Spiderman 3 might be a good place to stop – I am not tied contractually to any more Spiderman movies. "I am not completely closed to the idea of another one if it made sense but I would say the odds were in favour of this being the last one." And Kirsten Dunst looks set to quit her role as Mary Jane the franchise too. She said: "I'm not the type of actress who does movie after movie."
His soon-to-be-father-in-law saved his role for the second movie so if he wants Tobey in 4th one…Tobey will be in 4th one! Money talks and I doubt these two will walk especially if the 3rd one does great at the box office.
---