Oliver Hudson's rules of fear!
August 24th, 2011 under Kate Hudson, Oliver Hudson. [ Comments:

none

]

Oliver Hudson Tweeted the above picture and said, "It's important to show your kids how not to be afraid. To live without fear. #leadbyexample". I thought that picture of his rules of fear was so cute, I had share it with you.
BTW doesn't 3 year old Wilder look just like his dad? Granted it could be because they have the same face of fear in that picture?
---
Matt Bellamy Tweets a picture of his Muses!
August 15th, 2011 under Kate Hudson. [ Comments:

none

]

Matt Bellamy Tweeted a picture of his fiancee Kate Hudson holding their month old son Bingham Hawn and how precious do his Muses look? Thirteen hours after he shared the photo he explained why he Tweeted it and said, "Wow, these paps are annoying. Thought we'd tweet pic in hope of paps backing off, didn't work!" I wonder if the paps will back off now?
Personally I hope his sentiment doesn't stop other celebrities from Tweeting pictures of their new borns because I think TwitPics are more intimate than selling them to the highest bidder from the weekly magazines. Seriously don't you like the pictures that the celebrities share via social networking over the ones in the glossy magazine?
---
Kate Hudson is makeup free with her mini-me!
August 8th, 2011 under Kate Hudson. [ Comments:

none

]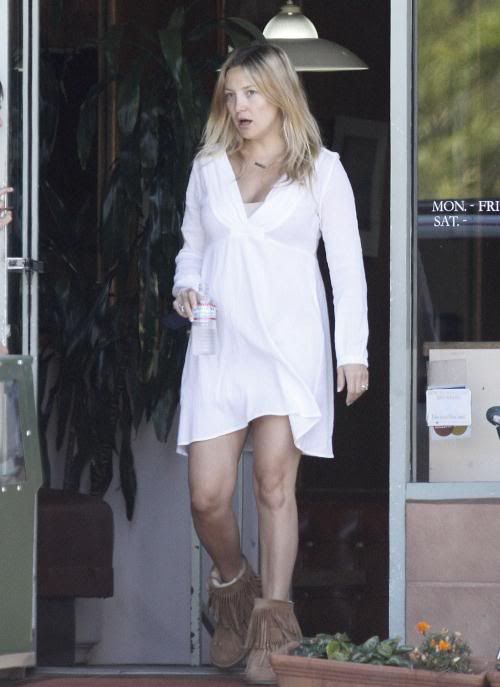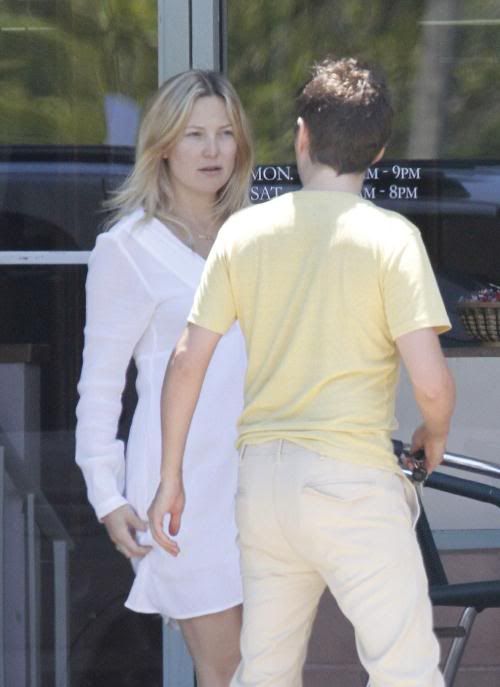 Fame Pictures
Kate Hudson gave birth to her second son a month ago tomorrow and the new mom looks like she almost has her pre-baby figure back. Not only is she showing off her post-baby body, she is also showing us what she looks like without makeup. Even fresh faced, she is just as cute when she has makeup on!
BTW I love that picture of Ryder and her because he is so her mini-me. Doesn't he look just like her?
---
Kate Hudson was born a boy
April 28th, 2011 under David Letterman, Kate Hudson. [ Comments:

none

]

Yesterday Kate Hudson was on The Late Show with David Letterman yesterday and she told the host that when she was being born the doctor told her mom Goldie Hawn that she was boy. Wait, what? She then went on to explain that she was a 10 pound baby and when the doctor saw her huge head, he assumed she was a boy. Then she was fully out, he realized her anatomy was that of a girl. As Letterman said, "What is the doctor doing now?" Seriously, you have to wait until the baby is fully out to tell the parents what it is!
Now back to Kate, I hope she doesn't go through that when she has her second baby in a few months.
---
Kate Hudson is marrying her Muse!
April 27th, 2011 under Kate Hudson. [ Comments:

none

]

Kate Hudson announced on The Today Show that she is marrying the father of her upcoming baby Matt Belamy. She only did so because Matt Lauer noticed the ring on her finger and she told him that was the only way she was going to break the news. She didn't elaborate too much on how he proposed to her last week, but she did she say it was very romantic. And the one thing that is very obvious about her engagement is that he did an excellent job with that ring.
---