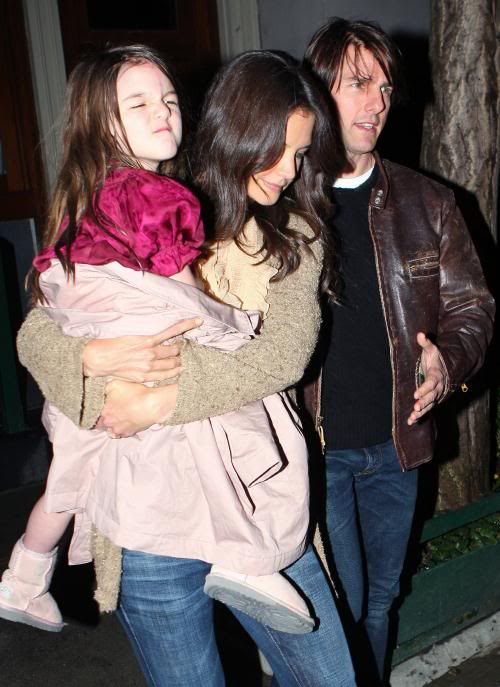 (photo from Fame Flynet)
Two weeks ago Katie Holmes filed for divorce from her husband of five years Tom Cruise, and today the former couple announced that they have reached a settlement.
The actress' attorney Jonathan Wolfe released a statement to
People
saying, "The case has been settled and the agreement has been signed. We are thrilled for Katie and her family and are excited to watch as she embarks on the next chapter of her life.
"This result could not have been achieved without the hard work of my partner Gary Skoloff and our co-counsel Allan Mayefsky, Michael Mosberg and Larry Trachtenberg of Aronson Mayefsky and Sloan and Peter Walzer and Chris Melcher of Walzer & Melcher in California.
"We thank Tom's counsel for their professionalism and diligence that helped bring about this speedy resolution."
I wonder how many celebrities will now be using her lawyer when they get divorced because he has worked a miracle in a very short amount of time. Seriously if I were married and planning on getting a divorce, I would use him.
At this point we don't what they got in the settlement deal, but I am sure the tabloids will be speculating different things in their next editions.
BTW I think if they reached a settlement today, their divorce should be finalized in six months. So come January Cruise will be free to marry an actress 11 years younger than Katie who will file for divorce from him when she turns 33.
---