[ # ] Is Nick Nolte wearing a robe on the red carpet?
January 27th, 2012 under Bad Look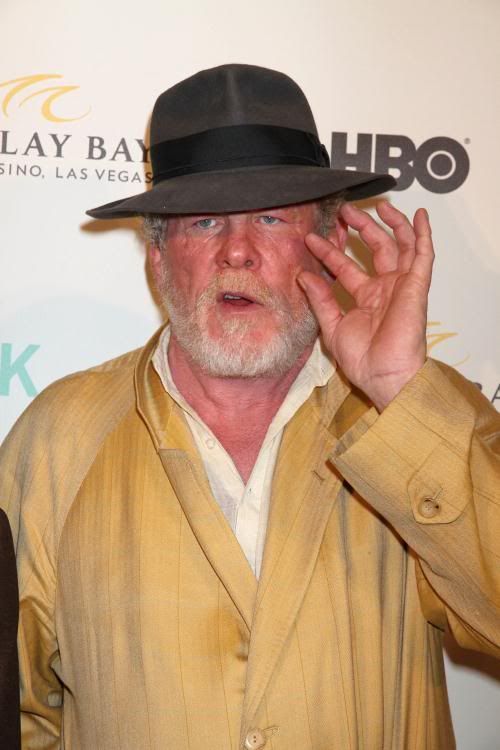 Fame Pictures
Nick Nolte attended a special screening for his new show Luck on HBO and to me it looked like he was wearing a robe and his PJs. Seriously doesn't it look like he just got of bed and went straight from his Vegas hotel room to the premiere without changing? Maybe he is starting a new trend, the ultimate casual.
---