[ # ] Richard Simmons' future is so bright, I have to wear shades!
July 13th, 2011 under Richard Simmons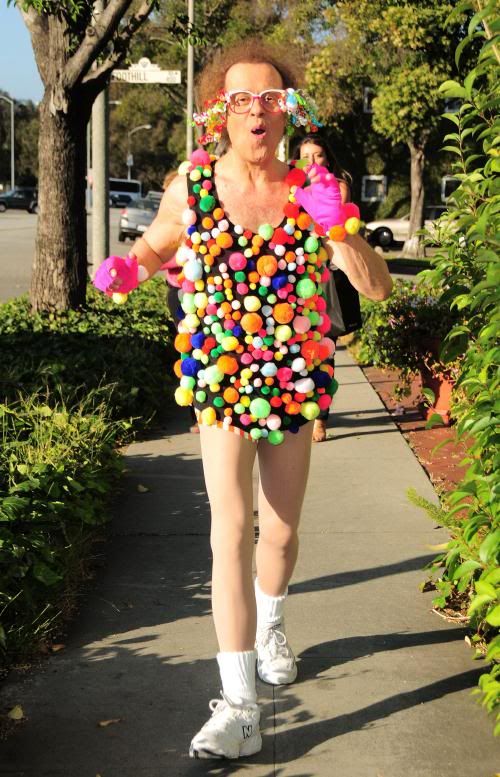 Fame Pictures
Richards Simmons turned 63 years young yesterday and he wore a shirt and gloves that are as is as blinding as his personality! And to keep with up with his Sweating to the Oldies look, the eternal youngster wore a pair of dolphin shorts with them.
Gotta love that even though the weight loss guru is two years away from being a senior citizen, he still has the attitude of a teenager and dresses like one too.
Seriously do I have an issue because I really want that top and gloves? It makes you stand out in a crowd and who doesn't want that?
---