[ # ] Mickey Rourke had 14 women in one night?
March 5th, 2010 under Mickey Rourke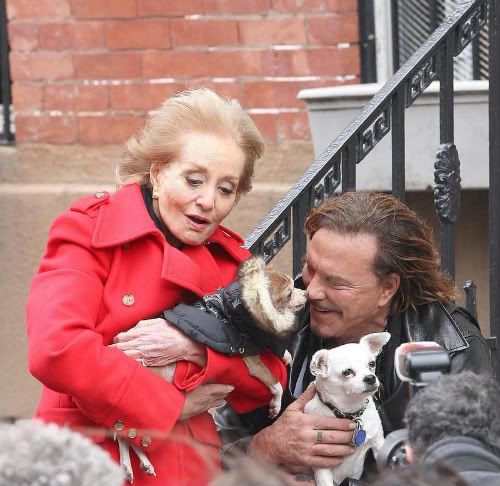 (photo from
)
Mickey Rourke claims he actually had 14 one night stands in one night. The 9 1/2 Weeks star was talking to Britain's Lizzie Cundy about Cheryl Cole's cheating husband and he claims that Ashley has nothing on him according to
IOL
.
"Forget Ashley Cole, his behaviour has nothing on a film star. Soccer players' wives and girlfriends get an easy time – they should try living with Hollywood hell raisers.
"I once spent a weekend in the UK and had 14 women in one night."
Mickey, who is a regular on the London clubbing scene, was not specific about when the lovemaking marathon happened, but added: "If you wives and girlfriends knew what Hollywood's stars get up to you'd think you were married to pussycats."
Yeah and then he woke up! I want to meet a guy who could go 14 times in one night. I am not even sure if on Viagra a man could actually do it that many times and I am sure back when Mickey thinks he went 14 times in one night, the male miracle pill wasn't yet available.
---
Read the Comments