Hot Links!
July 31st, 2012 under Hot Links!. [ Comments:

none

]
Guess who is grower and not a shower? –
Dlisted
Who turned down American Idol? –
Rickey
Lindsay Lohan made her crew strip –
Yeeeah
Matt Damon and Michael Douglas are lovers –
Celebitchy
Twihards are really upset about over Robsten's demise –
AG
---
Michael Rady delivered his own son!
July 31st, 2012 under The CW. [ Comments:

none

]

(Photo from WENN.com)


Not only does Michael Rady play a doctor on The CW's Emily Owens, M.D., 2 weeks ago he did something a real doctor does. On July 12th he helped deliver his son Ellington.
During the Emily Owens, M.D. panel at The CW TCA Summer Press Day, his co-star Justin Hartley let it slip that the House of Lies star delivered his own baby. So after the panel I took part in the press circle and had to ask him if it was true. He explained, "I delivered my son…There were other people with me." In fact his mother-in-law was in the room with him and she held her daughter's leg while he, as he described it, "I got to catch him. Which turned more into a different verb than catch…a removal" Removing his son was a huge deal for him because even though he plays Micah, a surgical resident on The CW medical drama, he is very squeamish in real life. So when he was asked how it was, he said, "Overstimulating! I expected to pass out. I did not pass out and I'm quite proud of that fact." And you could tell by his face he is not only proud of not passing out, but he is also an extremely proud pop!
So how did the proud pop and his wife Rachael Kemery come up with the name Ellington? He shared with us how they did, "We saw Brian Stokes Mitchell out here. He is one of our favorite performers and he was introducing a song that's about talking to your son. He (Mitchell) said, 'I have a little boy and his name is Ellington.' We (Rady and his wife) looked at each other, and we gave up looking for male names. We looked at each other and were like, 'Ellington, we love it!'"
And we love having him back on TV! So make sure to mark your calendars because when his son is 3 months and 4 days old, in other words on October 16th, Emily Owens, M.D, will make its debut on The CW and you are not going to want to miss this endearing show.
---
BTWF roles: Vince Vaughn on China Beach
July 31st, 2012 under Before They Were Famous. [ Comments:

none

]

Before Vince Vaughn was part of the neighbor watch in The Watch, he was in the Army on China Beach. How cool is it to see the 19 year old in his first role back in 1989.
---
Who would ever think that Vince Vaughn loves The Brady Bunch?
July 31st, 2012 under Frat Pack. [ Comments:

none

]

Out of all the people that I could think of that would love The Brady Bunch, Vince Vaughn was on the bottom of my list. But I guess you can't always assume what people like because he is working on bringing the show back. According to Deadline he came up with the idea and started working with writer Mike Mariano (Raising Hope, My Name Is Earl) on it. Like 90210 and Dallas, it will be about the next generation and this time little Bobby Brady is all grown up and he is a divorced father who married someone else who also is divorced with kids and together they have a kid of their own. Not only will the youngest Brady son, his wife and their kids be part of the show, so will their spouses who are still a part of their lives. In other words it a modern family Brady Bunch style.
Right now the show just has a script order, so it might not go any further then that but in Hollywood you never know.
Since the show is just in the early stages, we don't know if Mike Lookinland will reprise his role or if any of the other Bradys will be part of the updated show. Personally I hope that is the case because having Larry Hagman, Patrick Duffy and Linda Gray on Dallas is what makes the great show even better.
---
Do Amy Brenneman and Taye Diggs have something to tell us?
July 31st, 2012 under Do they have something to tell us?, Grey's Anatomy. [ Comments:

none

]

Amy Brenneman Tweeted the above picture of Taye Diggs and her together, and I wonder if they have something to tell us? While I know both actors are happily married in their real lives, their Private Practice characters are not. I actually would enjoy if the two of them hooked up on the ABC show, wouldn't you?
BTW the picture is just two actors reconnecting on their first few days of shooting.
---
Guess who is cocky?
July 31st, 2012 under Guess who?. [ Comments:

none

]

Want to see who has a cocky belt buckle above his bone then click here!
---
The Big C is terminal
July 31st, 2012 under Showtime. [ Comments:

none

]

Yesterday at Showtime's summer press day David Nevins, President of Entertainment, had some good news and some bad news for us about The Big C. The good news is that The Big C was picked up for a fourth season, the bad news is it will be the show's final one and it's shortened to 4 1-hour installments. Since the decision is very recent, creatively they are still working out the details like who will be back and who will not be returning to say goodbye. Nevis did say that they are planning on shaking up the format, but he expects that most everyone will be back.
Other news that came out of the session is that Weeds will light its final joint on September 16th, and Homeland and Dexter will be back two weeks later on the 30th. Later on during the panel, Nevins said that even though it was announced that these are the last two seasons for the serial killer show, anything can happen and it can go on past its reported end date. Inside Comedy is also coming back for a 10 episode second season and this time David Steinberg will be talking to great comedians like Ben Stiller, Tina Fey, Judd Apatow, Carol Burnett, Will Ferrell, Jim Carrey, and Albert Brooks. Another show that was mentioned was the Golden Globe winning Episodes and as of yesterday it has not been picked up for another season, but Nevins says that he expects to be back for another one. The big news that had everyone got excited about is the upcoming series Masters of Sex. Nevins described it as, "Masters of Sex stars Michael Sheen and Lizzy Caplan as human sexuality pioneers William Masters and Virginia Johnson. The series examines their fascinating relationship and follows their pop culture trajectory from a St. Louis teaching hospital to Johnny Carson's couch and the cover of Time magazine." After he got us aroused by the content, he showed a very titillating trailer that definitely peeked out interest. Then later on in a press circle he said that the series will have equal parts nudity for men and women. He also said that people were turned down for roles if they had a no-nudity clause because of the subject of the show which is human sexuality.
And on that note, I had to ask him about my favorite show on Showtime, Gigolos and what the future is for the reality show about male prostitutes in Vegas. He said, "Gigolos continues. I don't know what the future holds, but it is amusing while it is here."
So I guess you can say it always showtime on Showtime.
---
James Bond is back from the dead in Skyfall!
July 31st, 2012 under James Bond. [ Comments:

none

]

I have to admit that when I saw the teaser trailer for Skyfall, I thought the latest Bond film looked like crap. But now that I have seen the full trailer for the newest 007 film, I can't wait to watch it when it comes out on November 9th. Seriously doesn't it look like the Bond franchise is back from the dead just like James Bond himself?
---
The Many Faces of Jeremy Renner!
July 31st, 2012 under The Many Faces of. [ Comments:

none

]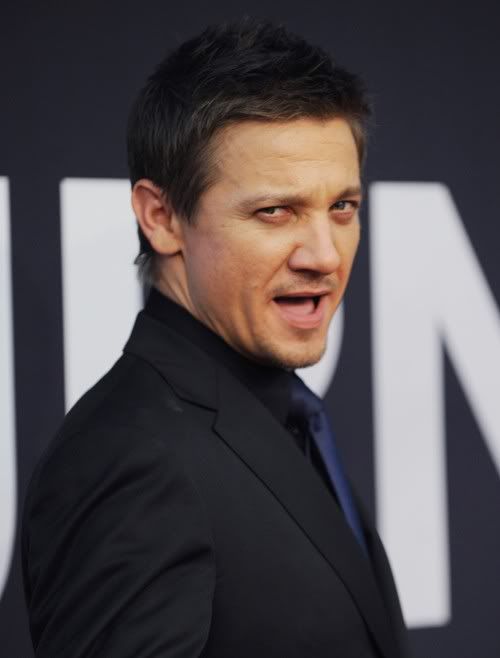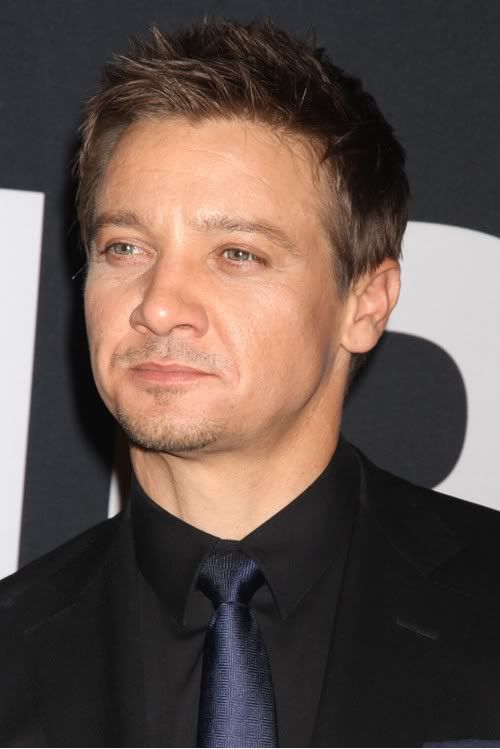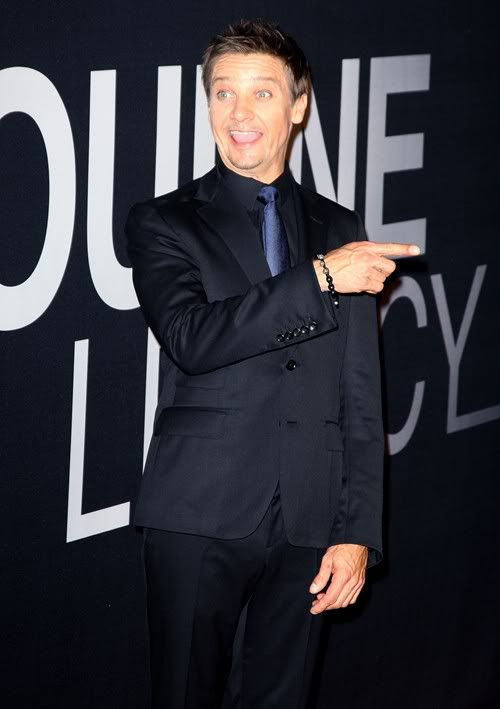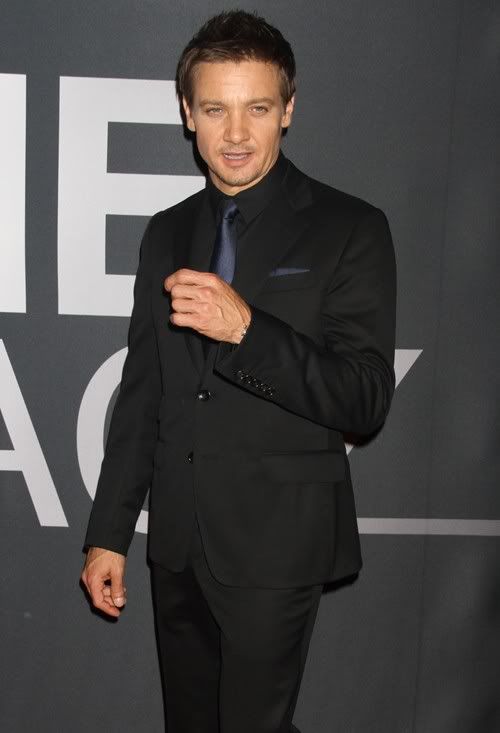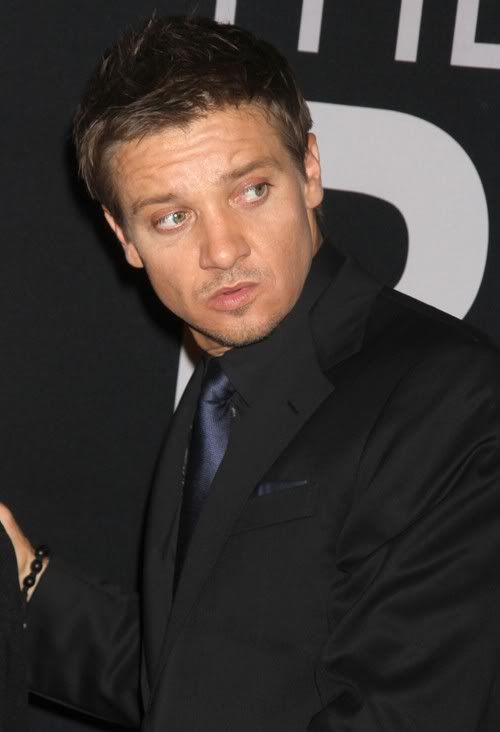 Fame Flynet
Jeremy Renner was working the red carpet for his new movie Bourne Legacy and I think from these pictures it is obvious why he took over Bourne's legacy. The Oscar nominated actor's face is like a chameleon because he can shape to do whatever he wants it to do. And how many actors can still do that? You know as in how many of them have not gotten Botox?
---
Aren't you psyched to see Timothy Omundson's sexy legs!
July 31st, 2012 under USA Network. [ Comments:

none

]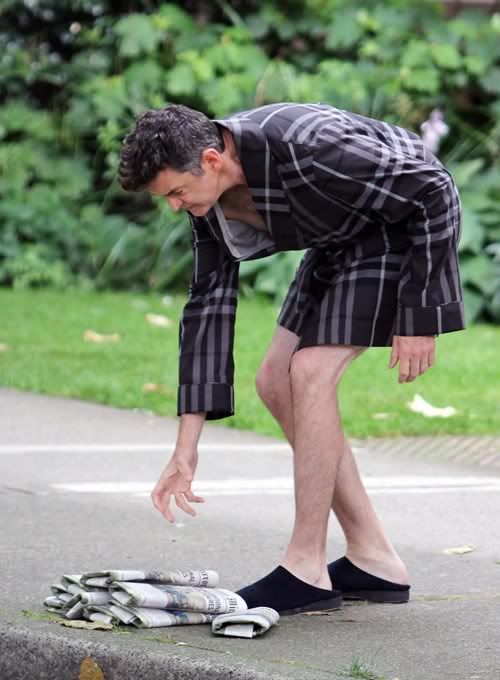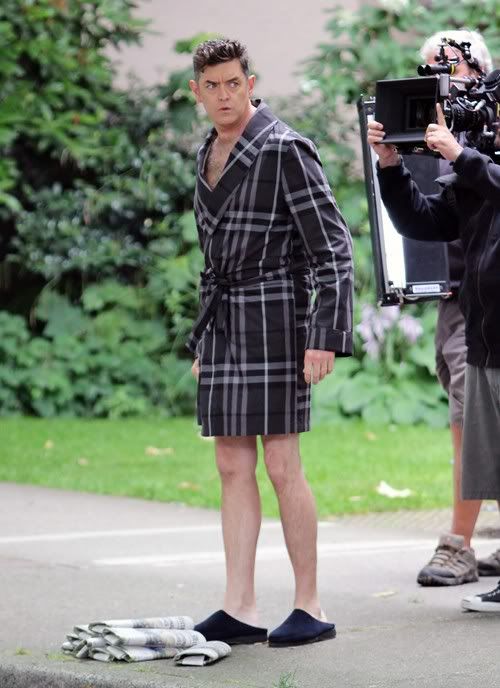 Fame Flynet
In almost every episode of Psych, Timothy Omundson is seen wearing a suit and a tie. Well in upcoming episode we are going to see him in just a bathrobe and slippers and I'd like to say it is a side of him I want to see more often. Seriously how sexy are gams? I think the USA shows needs to do an episode where he is a bike cop, you know because they wear shorts! Who knew Carlton Lassiter was such a lass!
---