Hot Links!
July 31st, 2011 under Hot Links!. [ Comments:

none

]
Who is that Beauty Queen? –
Dlisted
William Shatner and The Captains –
Celebs
Which American Idol winner is pregnant? –
Rickey
---
Vanessa Hudgens wigs out!
July 31st, 2011 under High School Musical. [ Comments:

none

]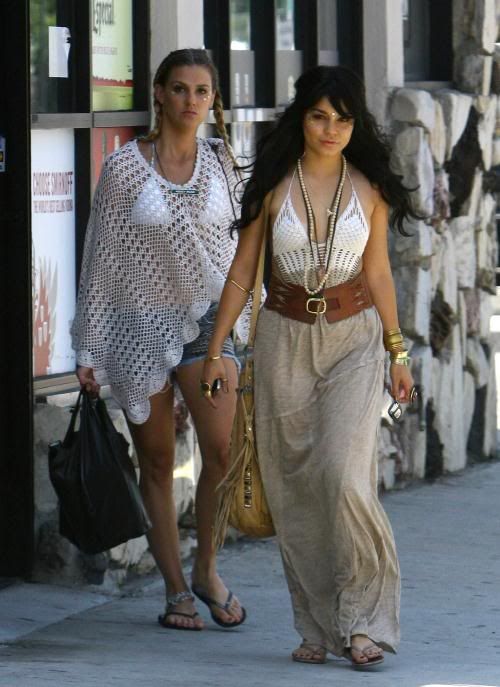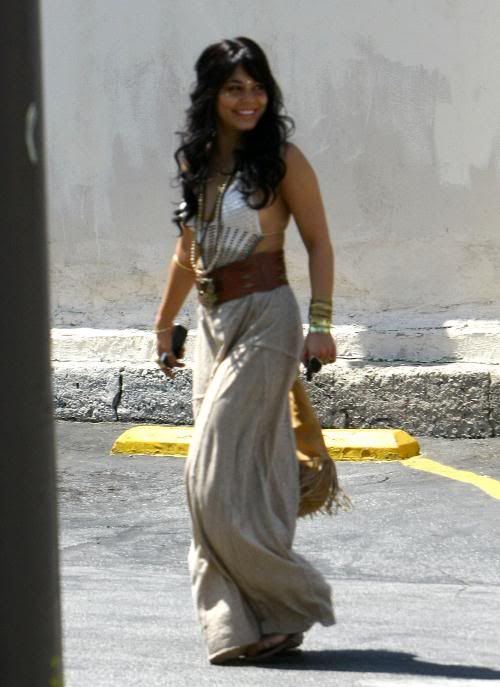 Fame Pictures
Vanessa Hudgens cut her long hair short for the upcoming movie Gimme Shelter and she has admitted she is not happy with her shorter 'do. So how is the High School Musical star making it work until it grows back? She is going to wear a wig which makes her look like she used to. I wonder how long she will keep going out with the wig? Probably until her hair is long enough for her to get extensions. So I guess we will never see her with short hair again. Well at least not until Gimme Shelter comes out.
---
From Beyond is the best ghost investigation show on TV!
July 31st, 2011 under Mun2. [ Comments:

none

]

From Beyond premieres on Mun2 tonight at 10p and this is the best ghost investigation show on TV.
I am a big fan of shows like these, and this one impressed me most. I like shows like Most Haunted more for the scenery than the actual investigation because it feels faked. Now when it comes to From Beyond, the investigations seem real and unforced. But what really impressed me and something you don't see on shows of this type, is that the residents of the haunted house go along with the team. Having the people that are most affected by the spirits makes the investigation so much more real and proves that something might be in the house with them.
The team is made of two men and a woman and they are the realest people I have seen on any types of these shows. Because of that you can relate to them and don't feel like they are putting on an act for TV. Ramiro Ramirez leads the team of Paranormal Investigators and he has been working with Paranormal Activity for over 22 years. A.J. Barrera has helped thousands of people get their messages From Beyond to this one and the other way around; and unlike other Mediums he doesn't use the cock and bull that make you think he is talking the dead when he isn't. Christian Vera is a television host, who is the skeptic of the bunch, so when she gets scared you know there is something or someone really there.
In the first two episodes, you will see one resident tell her unwanted visitor to get out and you will find out of he will listed. On next week's show a woman will find out her curiosity is making things worse and you will wonder how she stays in that house.
I was told not to watch this show alone in the dark and I didn't listen. Boy did I mistake because I was scared beyond belief. So find someone to watch From Beyond with tonight and every Sunday at 10p because you don't want to watch this scary show alone and you don't not want to watch it.
---
Jared Padalecki is such a tease!
July 31st, 2011 under Supernatural. [ Comments:

none

]

Jared Padalecki Tweeted the above picture and said, "Who else is in a pool right now?!?!?! :)" and all I can think of what a tease the Supernatural star is. Especially because he didn't show off more skin in that picture!!!
BTW when I resized this photo the length was 666, I wonder what that is saying about Sam Winchester for the upcoming season of The CW show!
---
Against the Wall in an Internal Affair for your Sunday nights!
July 31st, 2011 under Lifetime. [ Comments:

none

]

Abby Kowalski just got promoted to be a Detective after 4 years of being a Patrol Cop. You would think that her family would be happy for her, but you will see tonight at 9p on Lifetime she is Against the Wall. Her father and three brothers are Patrol Cops and Abby just became an Internal Affairs Detective because it was the only opening as a detective. Patrol Cops hate IA and Abby's family is no different. She is going to have to win them over as she investigates their friends and colleagues. Will she be able to do it or will her booty call be the only loving she will be getting?
Luckily she has her mother played by Kathy Baker on her side and she is trying to get her husband played by Treat Williams to be proud of their daughter. But that task won't be an easy one for the two women in the Kowalski family.
Abby is played Rachael Carpani and she reminds me of a young Meg Ryan. Watch the show tonight and every Sunday at 10p and tell me you don't agree. And also how much you like the latest Lifetime drama.
---
Words of Wizdumb by David Krumholtz
July 30th, 2011 under Words of Wizdumb. [ Comments:

none

]

(photo from WireImage)


David Krumholtz has given us some words of Wizdumb on Twitter that sound more like they should be coming from Jason Biggs' American Pie character instead of him. The Numb3rs star said, "The penis does not know the difference between Vagina and greasy roast beef. Only the eyes do. Close your eyes and go for it." I don't know what to say to that. But I do want to know what he is learning on the set of this new show The Playboy Club, if he is giving us such Deep Thoughts (Not sure if the pun is intended) like that one.
Seriously I am not sure how long it will take me to look at him the same way again. Let me try to think of him in a better light, like when he killed off Kellie Martin's character on ER! OK, I can look at him again.
---
Help the upper middle class keep their NetFlix!
July 30th, 2011 under Seinfeld. [ Comments:

none

]

NetFlix has upped their prices and now the upper middle class is suffering because of it. So Jason Alexander has teamed with the NetFlix Relief Fund and Funny Or Die to raise the extra $4.99 so that they can continue to have unlimited DVD and online streaming each month. Why should they suffer because NetFlix raised the prices. So please help the fortunate continue watching movies and TV shows whenever they want.
---
Get a reading from Psychic in Suburbia tonight!!!
July 30th, 2011 under Reality TV. [ Comments:

none

]

Tonight at 9p we will get to see Maureen Hancock aka Psychic in Suburbia do her stuff on Style and you are not going to want to miss her give her readings. The show starts off with her giving a reading to a complete stranger as they are getting their hair done. What she tells her will leave her crying tears of joy and at the end of the show you will see how much that reading meant to her. It will leave you crying to. But that is not the only moment that will touch your heart and wanting you get to get a reading from the Psychic Suburbia.
Maureen in in business with her sister and her two nieces. Her sister helps her run her busy life and her nieces also have the gift and help her out, but sometimes they all over schedule themselves. The two girls plan a singles party where they will try to get people together that are getting matched in heaven. As in their late relatives are trying to get those two together. That is a singles mixer I want to try out.
Besides doing group meetings, she will do individual readings and in tonight's premiere you will see how truly gifted she is.
The show is from the people behind Ghost Whisperer and she is the real life Jennifer Love Hewitt. Like the former-CBS show, it is a feel good hour of television that everyone will enjoy watching. So watch it tonight and every Saturday at 9p Style.
---
Ted Danson clocks in as CSI's new lead investigator!!!
July 29th, 2011 under CBS. [ Comments:

2

]

Since almost all the attention has been put on Ashton Kutcher replacing Charlie Sheen, we have put Ted Danson replacing that guy (what is his name again?) on CSI on the back burner. Well a day after CBS released a new promo shot for Two and a Half Men, they have now released the first look of Sam Malone as D.B. Russell on the original CSI. I wonder what the D and the B stand for? Sorry it is Friday so I am going for it, Dick and Balls? What do you think the initials are for?
Now when it comes to the picture it looks like he is going to fit in much better than that other guy. Seriously what was his name again? I know he was on Pee Wee Playhouse. Oh it's Laurence Fishburne, right?
Anyways back to CSI, I have to admit I will be curious to see what Ted Danson adds to CSI when it comes back on CBS on it's new day and time, Wednesday, September 21st at 10p.
---
Bradley Cooper's doppelgänger on Repo Games!
July 29th, 2011 under Bradley Cooper, Spike TV. [ Comments:

1

]

Last week Jimmy Kimmel Live introduced me to a show called Repo Games. The Spike TV show sends a Repo guy to people's houses whose cars are about to be repossessed. The Repo guy tells the car's owner that they can play Repo Games to keep their automobile. The game goes if they get 3 out of 5 questions correct they get to keep their car and all expenses are paid off. If they get 3 wrong, they lose their wheels.
Even though I think the concept of the show is deplorable, I still decided to check it. And as embarrassed as I am to admit, I actually enjoy the show.
Well during this week's episode the Repo guy went Douglas' (who likes to now go as Druless) house and all I can think is that he looks Bradley Cooper with braided pigtails. Don't you think that Drugless Douglass can be The Hangover actor's doppelgänger? Especial when Drugless is hungover?
Now back to Repo Games, watch that clip and don't tell me this show that airs on Spike TV Tuesday nights at 10 and 10:30p is not going to be your latest addiction. As shameful as it, it will easily become a guilty pleasure that you won't tell anybody about.
---