Find the Jack Hunter and the Lost Treasure of Ugarit tonight on Syfy
July 31st, 2010 under Syfy. [ Comments:

none

]

Tonight at 9p on SyFy Jack Hunter is going to try to find the Lost Treasure of Ugarit and you are going to want to discover this movie!
Jack discovers a tablet with a treasure schematic on it and gives it to a professor (a man that is like a father to him) to learn more about. When he returns to see what he found out, he finds him dead. Jack decides he needs to get revenge on the people killed the man he loved like a father so he goes to Syria to find out what was so important for his friend to die for. Once he is there he teams with Nadia and the two of them find their lives in danger more and more the closer they get to the treasure. Will they live to find it or will the wrong people find them first? Tune into Syfy at 9p for the first film that reminded me of the thrill of the first three Indiana Jones' movies. Ivan Sergei and Warehouse 13's Joanne Kelly really capture the chemistry and thrill that Indiana Jones and Marion Ravenwood had in Raiders of the Lost Ark. Although I am comparing this movie to the Indiana Jones, it stands on its own as and enjoyable thrill ride that you will want to experience tonight at 9p!
---
30 Rock is going live on October 14th!!!
July 30th, 2010 under NBC. [ Comments:

none

]

NBC announced today at the TCA Summer Press tour that Liz Lemon will be going to where she has never gone before, she will be going live on NBC October 14th. In fact not only will 30 Rock go live once but it will do it twice in the same night, once for the east coast and once for the west coast. NBC asked the Emmy winning show if they were up for it and both Tina Fey and Lorne Michaels were excited for it. What excites me most about 30 Rock going live, is what the hell well Tracy Morgan going to do! NBC is preparing for what might come out of his mouth or possibly Alec Baldwin's so there will be the normal 7 second delay. Dang you PTC and FCC, taking away from all of our fun.
NBC also announced that Rob Lowe is now a series regular on Parks and Recreation!
---
Eli Roth and Peaches Geldof didn't know they were engaged!
July 30th, 2010 under Eli Roth. [ Comments:

1

]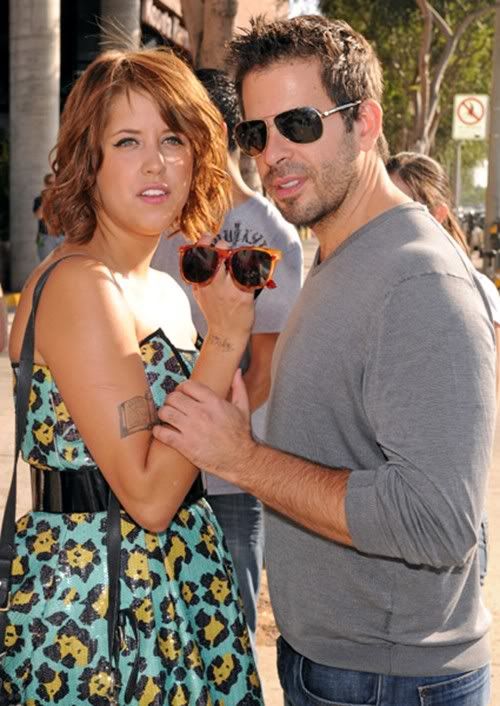 (photo from WireImage)


Eli Roth and Peaches Geldof woke up this morning to find out that they are engaged via The Sun. Both of them took to Twitter to clear up the rumors.
Eli Roth: "It's a good thing I follow myself on Twitter or I'd have never known I was engaged. I had no idea. Congrats? #FunniestFollowFridayEver"
Peaches Geldof: "Just so everyone knows, Eli and I are not engaged or getting married. The tabloid stories stating this are all, as usual, made up lies."
If I were them, I would have a Twedding to f*ck with everyone. You can get married in 140 characters or less, no? And if they do have a Twedding, I better be invited!
---
Remember Sandy Duncan?
July 30th, 2010 under Remember?. [ Comments:

1

]

WireImage
Sandy Duncan attended the Love, Loss, And What I Wore event and it looks like the star Peter Pan is making like the song she sang in the show, I Won't Grow Up. The 64 year old actress looks as good as she did when she did The Hogan Family 20 years ago.
---
Can The Wahlberg Family be any cuter?
July 30th, 2010 under Marky Mark. [ Comments:

none

]

WireImage
Mark Wahlberg received his star on the Hollywood Walk of Fame yesterday and he brought his family to celebrate the honor! How awwwdorable does he look posing with wife Rhea Durham (they celebrate their one year anniversary on Sunday) and their four kids Ella Rae 6, Michael 4, Brendan 22 months and Margaret, 6 months. They are such a beautiful happy family!
BTW the former-rapper, actor and producer was humbled by the experience and knows he should kiss the ground he walks on! I don't care what anyone says, I like Marky Mark!
---
Caption Gabourey Sidibe!
July 30th, 2010 under Caption the Celeb. [ Comments:

1

]

WireImage
This picture of Gabourey Sidibe promoting her new show The Big C that premieres August 16th on Showtime has caption me written all over it, so go ahead and do it.
---
Hot Links!
July 30th, 2010 under Hot Links!. [ Comments:

1

]
Guess who looks better from behind? –
Celebslam
He actually works out? –
ICYDK
Jon Bon Jovi in bed with topless women –
Dlisted
(NSFW)
Is this why Reese Witherspoon dumped Jake Gyllenhaal? –
B&S
Rosie O'Donnell jealous that Obama did The View? –
Gabby Babble
---
Which Gossip Girl's guy looks better showing off his hairy chest?
July 29th, 2010 under Gossip Girl. [ Comments:

none

]
/centera>
WireImage (Ed) and (Penn)
Gossip Girl's Ed Westwick and Penn Badgely were spotted working carpets yesterday on each coast and both of them decided to show off their chest carpets. So looking at those pictures, I had to wonder which one looked better showing off their hairy chest? My answer is none of the above because it is just so not sexy to show off your chest like that.
xoxo!
---
BTWF ads: Charisma Carpenter for Secret
July 29th, 2010 under Before They Were Famous. [ Comments:

none

]

Before Charisma Carpenter kept secrets on Angel, she was wearing secret. She looks exactly the same now as she did when she was 24 in that 1994 commercial.
---
Ellen DeGeneres is out again!!!
July 29th, 2010 under American Idol 9+, Ellen DeGeneres. [ Comments:

none

]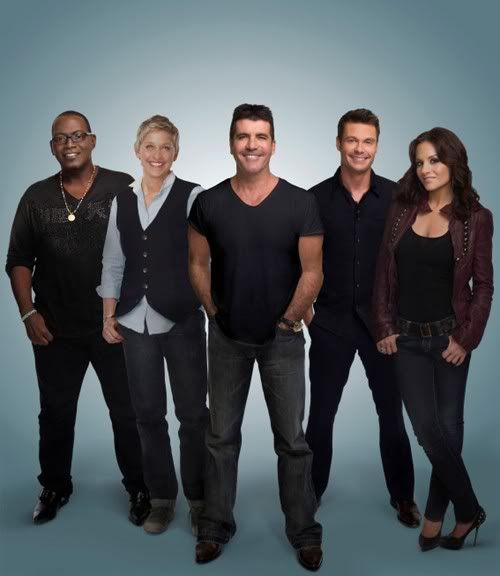 Ellen DeGeneres has opted to leave American Idol after one season of joining the show! The blonde judge posted a statement on her daytime show's website.
A couple months ago, I let FOX and the "American Idol" producers know that this didn't feel like the right fit for me. I told them I wouldn't leave them in a bind and that I would hold off on doing anything until they were able to figure out where they wanted to take the panel next. It was a difficult decision to make, but my work schedule became more than I bargained for. I also realized this season that while I love discovering, supporting and nurturing young talent, it was hard for me to judge people and sometimes hurt their feelings. I loved the experience working on "Idol" and I am very grateful for the year I had. I am a huge fan of the show and will continue to be.
I respect her for realizing she wasn't the right fit for the show. After seeing her judge on So You Think You Can Dance, I knew she would not work. As a daytime talk show host, actress and comedian I think she is great. As a judge, it was not the right fit for her.
It will be interesting to see who they will get to replace her. On Monday Fox will be having their press day and we critics have been speculating that they would make the announcement of the Idol changes then and sounds like they will. I just hope that they don't announce that Nigel Lythgoe is going to be one of the judges. What I do hope is that they go back to 3 judges!
We will find out on Monday…I hope!!!
UPDATE: Deadline Hollywood is reporting that Jennifer Lopez will be joining American Idol as a judge. She is a good get for the show, but a bad get for me. We shall see on Monday if she is the new one…
---