General Hospital getting a new look!!!
January 31st, 2009 under TV Soaps. [ Comments:

1

]
After 45 years General Hospital's hospital is getting a new look according to
AP
! The current storyline of a toxin spreading through the hospital will lead into the new look for the place!
"This story really became an opportunity to take a shot at revising the look of the hospital and refreshing it," said executive producer Jill Farren Phelps. "It felt like the right time to update it. The style of the nurses' station has been the same for 45 years. In daytime, space is money. This new version will incorporate a lot of usable new space."

"It will have a very different look," Farren Phelps said. "We want it to feel like you are walking into a place that feels fresh and modern. It will still be inside the same hospital. It will have the same architecture, but it will no longer be that big round nurses' station we've become nostalgic about over the years."
The Quarternaine's will pay for the makeover which makes me wonder if Monica who was in the operating room when the toxin was released is the one who will die and the family does it in her honor? The new set will make its debut in April and I can't wait to see it!!!
---
ABC Family cancels Kyle XY and renews others!
January 31st, 2009 under Freeform. [ Comments:

2

]
ABC Family will lose the belly buttonless Kyle XY, but they renewed The Secret life of an American Teenager, Lincoln Heights and Greek plus they picked up Ruby and the Rockits, 10 Things I Hate About You and Perfect 10 according to
The Hollywood Reporter
.
Based on the feature of the same name, "10 Things I Hate About You" is a single-camera comedy about the Stratford sisters — the strong-willed Kat (Lindsey Shaw) and social butterfly Bianca (Meaghan Jette Martin).

"Ruby and the Rockits," from ABC Studios, is a multicamera comedy starring Patrick Cassidy as a former teen idol who has chosen to lead a quiet life with his wife and two sons. But when his former Rockits bandmate and brother (David Cassidy) shows up unexpectedly with his newfound teenage daughter (Alexa Vega) in tow, the family's life becomes anything but normal.

Set in the world of competitive gymnastics, "Perfect 10" follows a group of teen Olympic hopefuls as they train and prepare for their day in the spotlight.
I am so glad they picked up Secret Life because I love that show! I also can't wait for Perfect 10 and Ruby and the Rockits!!!
---
It's Not Unusual…to go gray!!!
January 31st, 2009 under Tom Jones. [ Comments:

none

]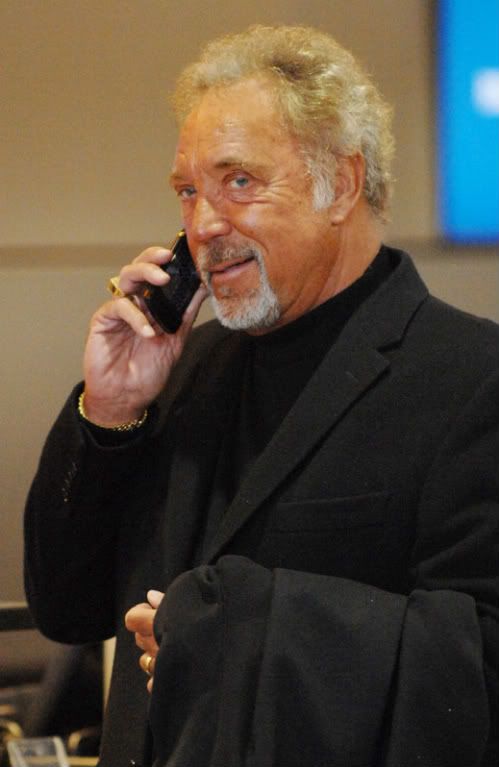 What's New Pussycat? Tom Jones stopped dying his hair! He is in finally letting his natural color show at 68 and I have to say I like him gray!!!
---
The Note II: Taking a Chance on Love premieres tonight
January 31st, 2009 under Hallmark. [ Comments:

2

]
Having been reunited with Christine, the daughter she gave up for adoption 18 years earlier, Peyton MacGruder (Genie Francis) is still learning the ropes of parenting. She's also busy writing her "Heart Healer" column, as well as managing a relationship with coworker and boyfriend King Danville (Ted McGinley). But when King asks Peyton to marry him, she's too afraid to take a chance at a life she deserves. A note to Peyton from a loyal reader of her column leads to a new friendship, one that will teach Peyton that when it comes to making decisions, there's a time to be cautious and a time to follow your heart.
Genie Fancis (Peyton) plays a widowed love columnist who meets another widow Eve, who hates her column and the two of them both realize through eachother that they need to take a chance on love. Peyton keeps saying no to her boyfriend's proposal and Eve refuse to find her lost love. Together both women finally learn they are wasting time and say yes in this sweet movie!
So tune into The Note II: Taking a Chance on Love tonight at 9p on Hallmark for a movie that will make you a take chance on love. Plus any movie that has Ted McGinley in it has my vote!
---
Incredibad is the best name for this album
January 31st, 2009 under Justin Timberlake, Saturday Night Live. [ Comments:

none

]

Here is the first video from The Lonely Island's CD and it is called Jizz In My Pants. The name of the album that is coming out on February 10th is Incredibad and I so agree with that! The Lonely Island is made up of Saturday Night Livers Andy Samberg, Akiva Schaffer and Jorma Taccone and I hope they stick with the show.
Here is something postive, see if you can spot Justin Timberlake in the video in a look that suits his personality!
---
Monk and Psych playing football tonight
January 30th, 2009 under USA Network. [ Comments:

none

]




We might be two day away from the Super Bowl, bu that is not stopping two of the funniest shows on TV kicking off the festivities early!!! USA's Monk and Psych are going to the football field in honor of Sunday's big game on NBC! Monk kicks it off at 9p when he goes to football game with the Captain and the two miss out on it when they are stuck investigating a murder that happened in the parking lot before the game. Psych finishes it off at 10p with Shawn and Gus going under cover for the local football team after just a foot is found! Shawn lucks out when he gets be on the team, poor Gus is stuck massaging them!
So pop open a beer, order a pizza and watch both Psych and Monk on USA for two hysterical shows that will make you happy your week is in the end zone!!!
---
Jimmy Kimmel Live! just made me a vegaterian
January 30th, 2009 under Jimmy Kimmel. [ Comments:

3

]

Last night on Jimmy Kimmel Live! they did their version of the PETA ad that was banned by NBC to air during the Super Bowl and after seeing that I don't think I will ever want to meat again.
Dang you Jimmy Kimmel Live!
---
BTWF ads: Russell Crowe for Avondale College
January 30th, 2009 under Before They Were Famous, Russell Crowe. [ Comments:

3

]

Before he was Hollywood's bad boy, won an Oscar for Gladiator and was nominated for A Beautiful Mind, the only college he was thinking of was Avondale College in his native Australia. How adorable and innocent looking was Russell Crowe back in the early '80s?

SOW note: As you can tell I am trying to start a new post called Before They Were Famous! I think it is a lot of fun to see celebs before we knew them doing commercials, music videos, TV guest appearances, game show contestants, Soap Operas or bit parts in movies! I am trying my best to find as many of these on my own, but I need your help!!! So if you see them or know of any, can you please E-Mail me at SeriouslyOMGWTF@yahoo.com!!! I hope they are as fun for you as they are for me!!!
---
Is this American Idol 8's Top 36?
January 30th, 2009 under American Idol 8. [ Comments:

2

]

So the most boring auditions of American Idol's history are finally over and even though we haven't started Hollywood week there are rumors who made it to the Top 36.
Do you want to see who might have made it, then click here!
---
Brooke Sheilds says the stage manager stole from her too
January 30th, 2009 under NBC. [ Comments:

none

]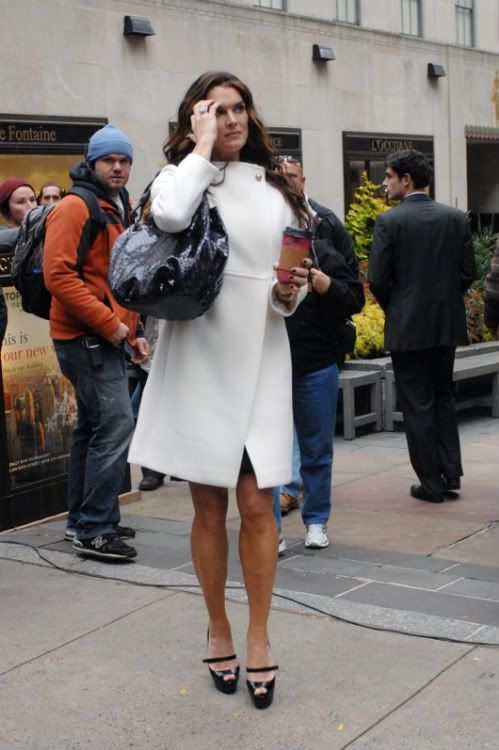 So remember the story about the stage manager that stole set props from Lipstick Jungle and put them up on eBay? Well Brooke Shields claims the he also stole her wallet according to
Gatecrasher
.
"[Arthur Moreira] is the same guy who stole my wallet out of my dressing room last season, right out of my purse!" Shields tells us. Last week, reports surfaced that Moreira took more than $30K worth of designer duds.

Says Shields: "He's not very bright, because the purse was worth more than the wallet."
Poor Brooke because that totally sucks, but I love her response to it.
---