Proof that pussy is attracted to Ian Somerhalder's crotch!
January 24th, 2014 under Lost. [ Comments:

1

]

Iam Somerhalder Instagrammed this photo of his cat lying between his legs and I couldn't get over how cute it is. Since the photo was so purrfect, I just had to share it with you.
BTW if I were a kitty, I would be lying the same way on him. Wouldn't you?
---
Ian Somerhalder sucks at Just Dance!
January 20th, 2014 under Lost, Queen Latifah. [ Comments:

none

]

Ian Somerhalder is a guest on Queen Latifah's show today and he shows off his dance moves when the two of them play a round of Just Dance. Let's just say there are a lot of things that The Vampire Diaries can do, and dancing is not one of them. It's nice to find out he isn't as perfect as his eyes.
---
Ian Somerhalder shirtless selfie!
November 18th, 2013 under Lost. [ Comments:

1

]

Ian Somerhalder Tweeted the above photo saying he has been traveling so much that there should be three of him. To prove his point he Instagrammed a shirtless photo of himself in three different mirrors, so we get triple the hotness! I have no complaints, do you?
---
Jorge Garcia is a messy eater?
October 11th, 2013 under Lost. [ Comments:

none

]

Jorge Garcia Tweeted this photo of his face covered in peanut butter and chocolate. So did he make like Hurley and pig out when he found all of that food on the Island? Nope, it was just for a scene he was filming for the upcoming movie The Wedding Ringer. We will just have to wait to see the film when it comes out to find out why his face is looking like that. I know I am excited for it now.
---
A mini-Lost reunion!
August 1st, 2013 under Lost. [ Comments:

none

]

Hurley and Jin are no longer Lost because Jorge Garcia and Daniel Dae Kim found each other at Hawaii Five-0. It's nice to see them together again, especially now that they have finally showered.
The only negative thing about seeing them together is that it reminds me all over again how pissed off the ending of the show made me. Seriously what was the meaning of the Island?
---
BTWF roles: Jorge Garcia in Raven's Ridge
March 26th, 2012 under Before They Were Famous, Lost. [ Comments:

none

]

Before Jorge Garcia was being chased by the unknown in Lost, he was being chased by an unknown person in Raven's Ridge. He looks the same now as he did when he was 24 in that 1997 movie.
---
Remember Maggie Grace?
January 23rd, 2012 under Lost, Remember?. [ Comments:

none

]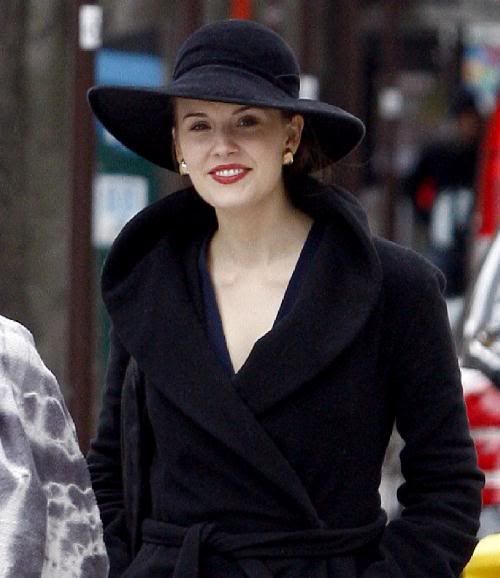 Fame Pictures
It seems like Maggie Grace has been Lost from out radar for a while, but that is no longer the case because she decided to grace us with her presence once again. The actress came out from The Fog in Paris and she looks as fashionable and beautiful as the city itself. If she continues looking as magnificent as that, she will be back on either the small or big screen before what she is wearing is out of style.
---
Smile Dominic Monaghan
January 6th, 2012 under Lost. [ Comments:

none

]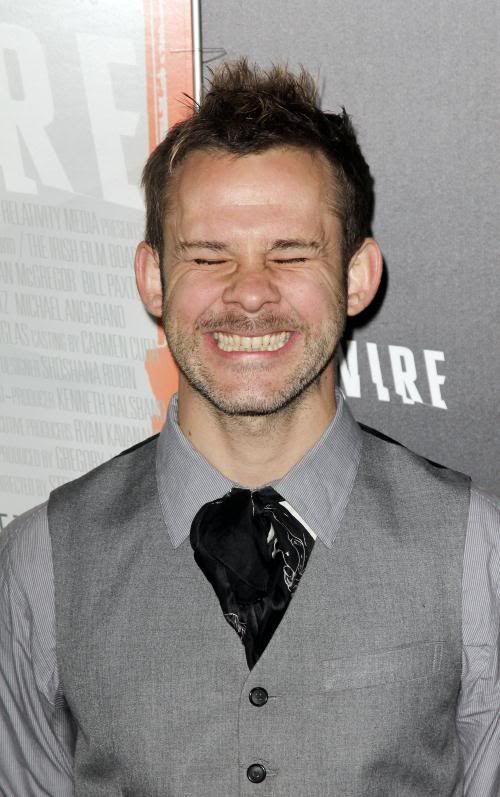 Fame Pictures
Need I say anything more?
---
Evangeline Lilly wants to know exciting it is for Craig Ferguson to do what???
October 7th, 2011 under Craig Ferguson, Lost. [ Comments:

none

]

Yesterday Evangeline Lilly was The Late Late Show talking about her new movie and Craig Ferguson asked her what it was like to work with Real Steel co-star. The Lost actress said everyone asks her "how exciting was it to kiss Hugh Jackman?" and she said what she really wants to know "is how exciting is it for Craig Ferguson to…" I put the "…" there because the CBS censors bleeped it and put a sticker over her mouth. I am so dying to know what she said because whatever it was left the talk show flustered.
I am a Lost for what Freckles said to him, what do you think it is???
---
Evangeline Lilly was at a Lost for a month to name her son
October 5th, 2011 under Jimmy Kimmel, Lost. [ Comments:

1

]




Evangeline Lilly was on Jimmy Kimmel Live last night and she let the ABC host, who was obsessed with her last show, that she didn't want talk Lost. To me without her talking about that show she is as boring as her acting on it.
Well that is until Kimmel asked her what is the name of her son because she hasn't shared that little tidbit with the public just yet. She then responded by saying that it took her over a month to name her son. Seriously a month, it isn't like she didn't have 9 months to plan on one. And yet she still didn't reveal his name, all she said that his name is the Hawaiian word for Thunder. Anyone know what that is?
BTW my favorite part of the interview is when he asked if the ending of Lost means they were in heaven, and then made a joke about how in heaven Jay Leno introduced by saying who she was and what movie she was promoting; and with that Kimmel said there "if we were in heaven, there would be no Jay Leno. Let's be honest that's not a face we are going to see." Ba Dump Bump!!!
Seriously Kimmel was on fire yesterday. I don't know what he was smoking, but I hope he smokes even more of it from now on!!!
---