Gary Busey bloopers from the Amazon Fire TV ad!
April 29th, 2014 under Gary Busey. [ Comments:

none

]

We have all seen Gary Busey's commercial for Amazon Fire TV and it is pretty fantastic. But it ain't got nothing on the bloopers from it because they are pretty spectacular.
Forget The CW's Whose Line Is It Anyways? and Fox's Raid, if anyone needs an Improv show it's Gary Busey. I can watch his one man act for hours on end. Here's my Buseyism for it, it would be GREAT – Gary Reacts Erratically About Things!
---
Gary Busey actually has a music video and it's good!
April 23rd, 2014 under Gary Busey. [ Comments:

none

]

When I saw that Gary Busey has a music video out for he song recorded with his son Jake, I was afraid to press play because who knows what the heck it would sound like. Well, I was pleasantly surprised because his song All These Years is actually really good and he sounds great singing it. I mean I liked it so much I am considering buying his upcoming album with Jake when it comes out.
I don't know why it shocks me that he can sing because after all he did it in The Buddy Holly Story, but that was a long time ago and we know a much different man now. A much, much, much different man now.
I still love the crazy Gary Busey, but I also love the singer Gary Busey.
What do you think of the first single off the upcoming album?
---
Gary Busey and his not so mini-me son Jake!
October 3rd, 2013 under Gary Busey. [ Comments:

none

]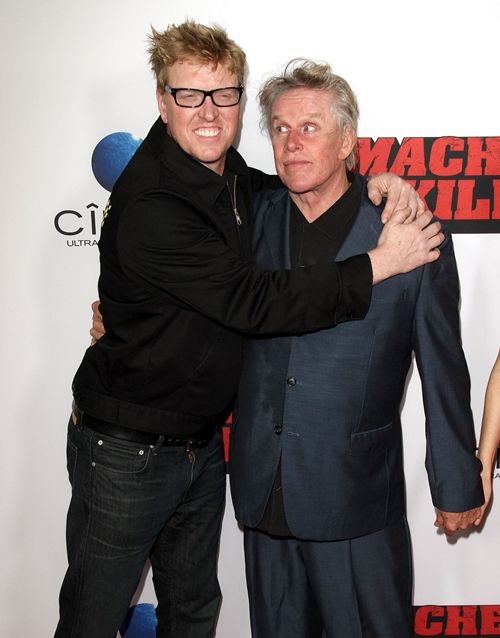 Fame Flynet
Gary Busey and his son Jake attended the premiere of Machete Kills and we got this sweet picture of them together. We also get see that those teeth are hereditary.
---
Guess who looks just like his dad?
September 4th, 2012 under Gary Busey. [ Comments:

none

]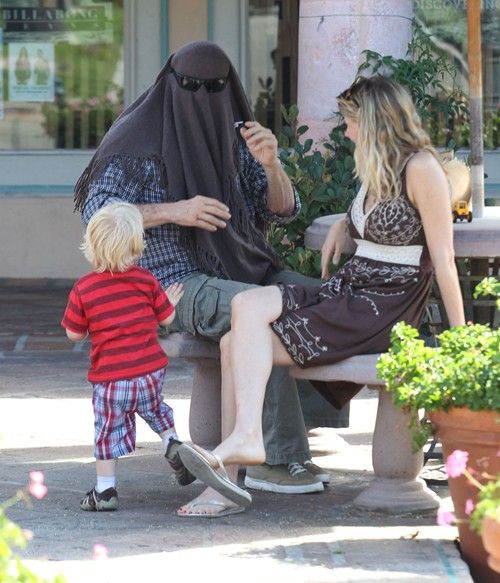 Want to see who is a chip off of the block teeth then click here!
---