BTWF roles: Bryan Cranston on Seinfeld
August 25th, 2014 under Before They Were Famous, Bryan Cranston, Seinfeld. [ Comments:

none

]

(the kiss is at 4:38 in)


Before Bryan Cranston and Julia Louis-Dreyfus kissed at the Emmys, they kissed on Seinfeld. He looks the same now as he did when he was 38 in that 1995 episode.
---
BTWF roles: Julia Louis-Dreyfus in Troll
March 12th, 2014 under Before They Were Famous, Seinfeld. [ Comments:

1

]

Before Julia Louis-Dreyfus was friends with Jerry, George and Kramer on Seinfeld, she was friends with more than one Troll. She looks the same now as she did when she was 24 in that 1986 movie.
---
When bad photos happen to good people: Julia Louis-Dreyfus
March 12th, 2014 under Bad Photos Good People, Seinfeld. [ Comments:

none

]

via Getty Images
Julia Louis-Dreyfus attended the The Television Academy's 23rd Hall Of Fame Induction Gala yesterday and she was photographed looking like she was checking out her boobs to make sure they were even. It wouldn't be so bad if her face didn't look like she sucked on a lemon. Now having said all of that, I still think she looks great.
---
Did Jerry Seinfeld and George Costanza have the big salad at Tom's?
January 13th, 2014 under Seinfeld. [ Comments:

none

]

So Club AliP was walking on Broadway by the infamous Tom's Restaurant and to his amazement he saw Jerry Seinfeld and George Costanza aka Jason Alexander walking into that diner. What were they doing there? We really don't know. We do know they were filming something, but that is all. We are assuming that something is Seinfeld's webseries, Comedians In Cars Getting Coffee. Personally, I wish it was a reunion show because I still feel jipped by the series finale and want one more episode to make up for it. Yada, yada.
---
Jason Alexander is back to bald
September 26th, 2013 under Seinfeld. [ Comments:

none

]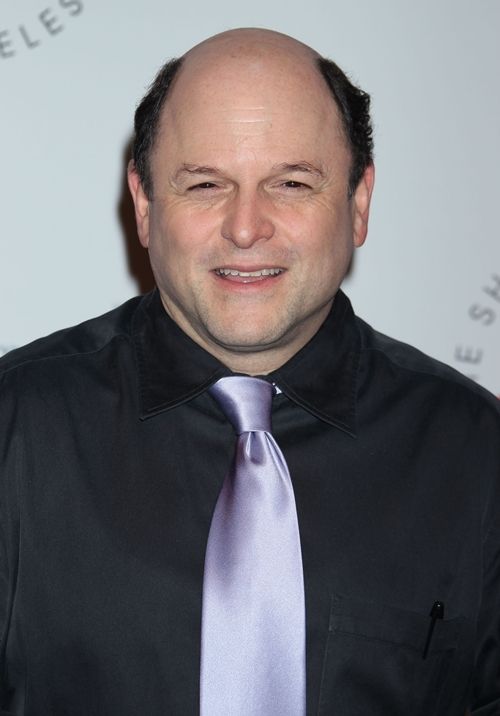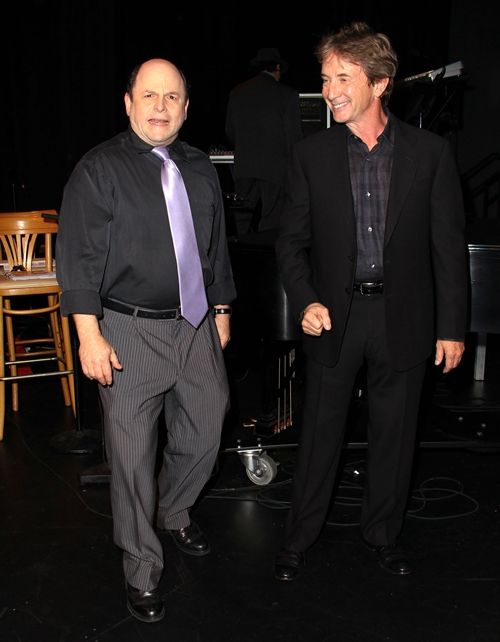 Fame Flynet
Just over a year ago Jason Alexander debuted his full head of hair, something we hadn't seen since the '80s, and now those locks on the top of his head are gone. I don't know what happened to them, but I think he looks gorgeous with or without them. How do you like George Costanza better bald or hairy?
---