When did Joey Lawrence become a door to door salesman?
January 7th, 2015 under Bad Look. [ Comments:

none

]

Remember when Joey Lawrence was hot? I am quickly forgetting that. The actor showed up to the People's Choice Awards tonight looking like he should be selling Bibles or vacuum cleaners door to door instead of attending a Hollywood event. Between the suit and the poorly dyed combover, I would find myself ignoring the doorbell if I saw him on the other side of the peephole.
While his appearance was bad news to me, the good news for him is that Melissa & Joey won the Best Comedy on Cable Award at the PCAs. How it won over Baby Daddy, Young & Hungry and Cougar Town is a shock to me?
---
Jim Belushi is one gorgeous woman!
February 26th, 2014 under Bad Look. [ Comments:

none

]

Jim Belushi Instagrammed this video from the set of his new movie, A Change of Heart, and that doesn't look like the only change he is going through. Very little information is known about the movie, so we don't know why he is in drag. But does it really matter as long as he is? And hopefully he is smoking that cigar in it because it is the final perfect touch to that beautiful look.
---
Pharrell's hat!
January 26th, 2014 under Bad Look. [ Comments:

none

]

Tonight on the Grammys Paul McCartney and Ringo Starr sang a new song together, 33 gay and straight couples got married, Chicago was dug up to perform with Robin Thicke and Taylor Swift thought she won, but she didn't. But the big story of music's biggest night, is Pharrell's hat. The first mention of it is when Ryan Seacrest Tweeted a picture of his photobombing his picture with the Grammy winner. From that moment on, that was all the Grammys was about.
What is under the hat? One of the girls from the Blurred Lines video? Miley Cyrus, so she doesn't take attention away from his hat? Was he sneaking in the recently arrested Justin Bieber? A bookcase for all the Grammys he won tonight? His career because now his hat is even bigger than his music one?
The good news, is the hat takes away attention from the fact that he's wearing Sue Sylvester's jumpsuit top. The bad news, anyone who sat behind him at the Grammys.

UPDATE: Arby's took to Twitter to comment on the hat and my hat is off to them!




UPDATE 2: Pharrell made a funny when he responded back to Arby's. Someone better hide the BBQ sauce before this goes any further.



---
Da Ya Think Sean Stewart is Sexy?
April 18th, 2013 under Bad Look. [ Comments:

1

]

Fame Flynet
Sean Stewart was out and about yesterday and so was his little Sean. Rod Stewart's son wore a white tank top with matching shorts and his short left little to the imagination. Although I really wish they did.
If he came up to me and sang me his dad's song Do Ya Think I'm Sexy?, I would tell him no!
---
Brandy should put on some pants!
March 4th, 2013 under Bad Look. [ Comments:

none

]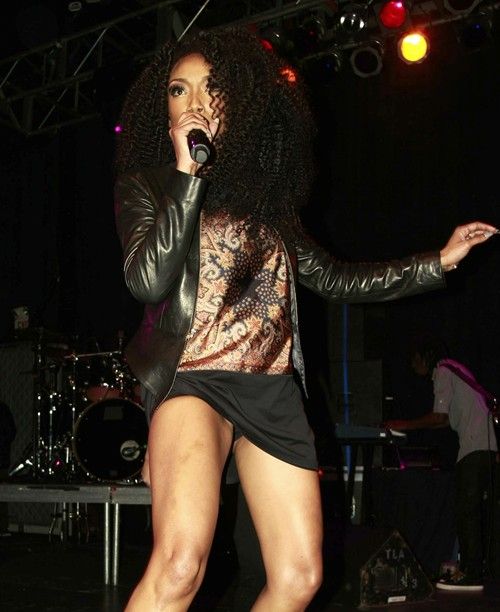 Fame Flynet
Brandy was performing at The Theatre Of The Living Arts in Philadelphia and looks like she forgot to put on some pants before she went on stage. Looking at what the people in the front row got to see close up, would make want to sit in the nose bleeds seats. I rather not be able to see than to see that.
---
Yes Leelee Sobieski that skirt makes you look very pregnant
January 25th, 2013 under Bad Look. [ Comments:

1

]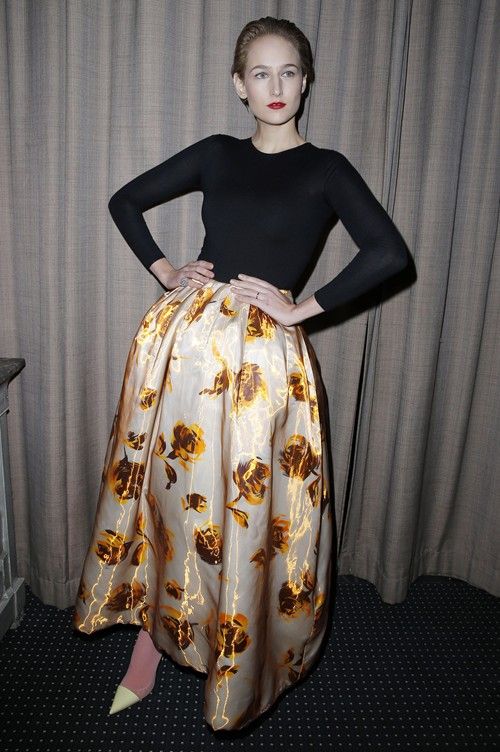 Fame Flynet
Leelee Sobieski attended The Sidaction Gala Dinner last night and she wore a Christian Dior skirt that made her look like she was 9 months pregnant. Although when a front pleat became indented you could tell that she was not. So starlets if you want to keep people guessing, you now know what you can wear to fool everyone.
---
Teacher, teacher, can you teach Nick Nolte how to dress?
January 8th, 2013 under Bad Look. [ Comments:

none

]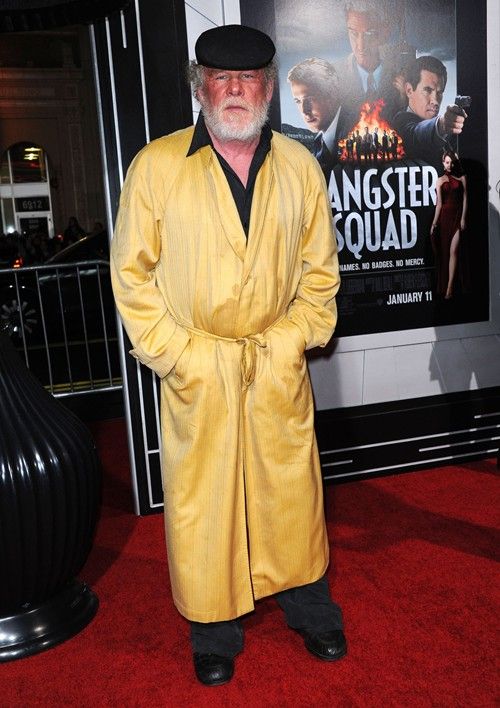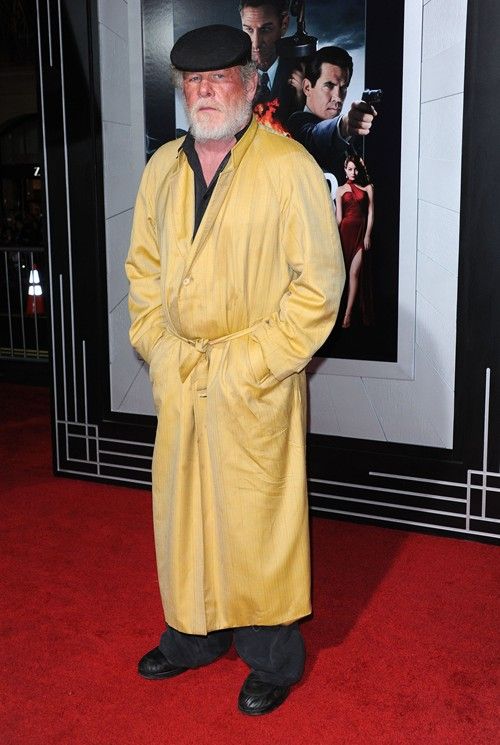 Fame Pictures
Nick Nolte attended the premiere of Gangsta Squad yesterday and once again he wore that ugly mustard colored coat that looks like a robe. It isn't only the fact that the color is so ugly and it looks like a robe, it is that he ties the belt under his belly and that makes him look fatter than he really is. Then when you add in the overgrown beard, he looks like a bum who got lost and walked on to the red carpet.
So I beg someone to come in and give him a much needed makeover just like the one he got in Down and Out in Beverly Hills.
---
John J York's outift needs to be sent to General Hospital
May 8th, 2012 under Bad Look. [ Comments:

none

]

WENN.com
John J York came out for the 5th Annual George Lopez Celebrity Golf Classic and he wore an outfit that made me wish he said fore before I saw it. I needed a warning before I looked at that fashion emergency. Someone send it to General Hospital and bring it down to the morgue so we never ever see it again. Now I know golf attire is not supposed to be so eye catching, but it also shouldn't be something that makes you want to gouge your eyes out either.
---
I don't think I'll watch Ferris Bueller the same way again
March 15th, 2012 under Bad Look. [ Comments:

none

]

WENN.com
Earlier in the week I posted a picture of Mathew Broderick with a thin mustache and now we know why he did. He is working on a show called Nice Work If You Can Get It, and I am not sure that is the case. Seriously after seeing these pictures, it is going to take me a while to watch Ferris Bueller's Day Off the same way again. I mean could you ever imagine Ferris doing the stuff that Broderick is doing in these photos? Cameron maybe, but not Ferris.
---
Is Nick Nolte wearing a robe on the red carpet?
January 27th, 2012 under Bad Look. [ Comments:

none

]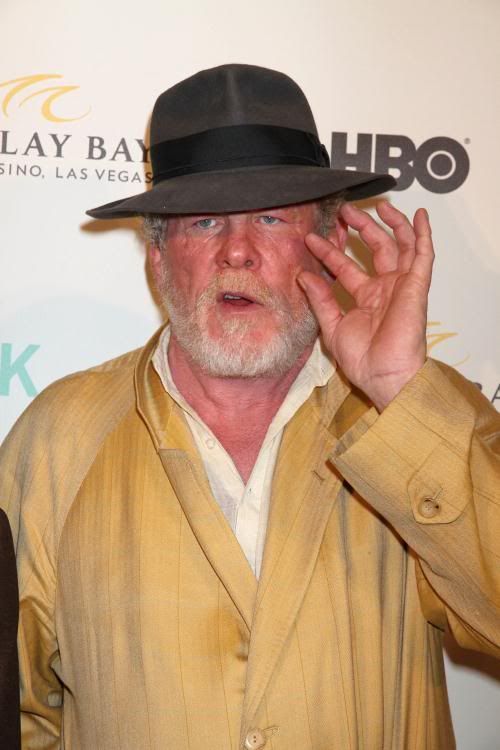 Fame Pictures
Nick Nolte attended a special screening for his new show Luck on HBO and to me it looked like he was wearing a robe and his PJs. Seriously doesn't it look like he just got of bed and went straight from his Vegas hotel room to the premiere without changing? Maybe he is starting a new trend, the ultimate casual.
---