David Letterman kisses Dustin Hoffman and Dustin Hoffman kisses Niall Horan!
December 8th, 2012 under David Letterman, Dustin Hoffman. [ Comments:

none

]




Dustin Hoffman was a guest on The Late Show and he told David Letterman that he was worthy of receiving his Kennedy Center Honor this past Sunday. The CBS late night host was so touched by his words that he kissed him right smack on the lips!
Now I understand that display of affection, but I don't get why Tootsie did the same thing to One Direction's Niall Horan. Although I am sure there were a lot of people wishing they could be the Focker for that one moment.
BTW who knew that The Late Show was all about kissing and telling? I just thought it was all about telling.
---
Dustin Hoffman is a dirty man!
May 24th, 2011 under Dustin Hoffman. [ Comments:

none

]




Dustin Hoffman was on The Tonight Show last night and the Rain Man told Jay Leno some jokes. Who knew the Little Focker was such a dirty man? And you know what cats, I wouldn't have it any other way?
---
Dustin Hoffman acts like a Little Focker with the paps!
January 12th, 2011 under Dustin Hoffman. [ Comments:

1

]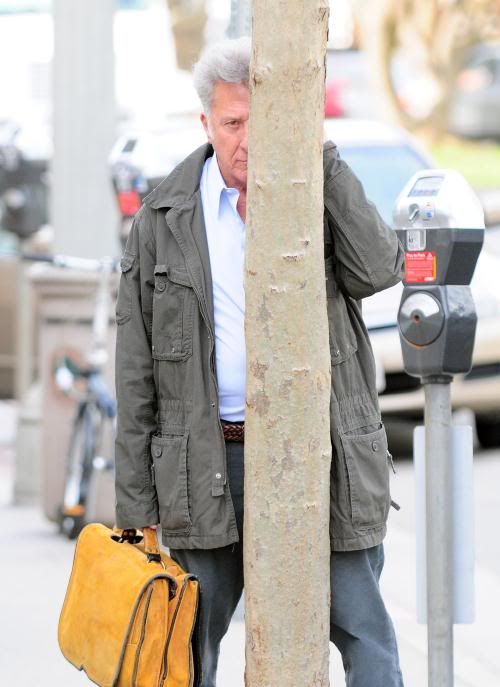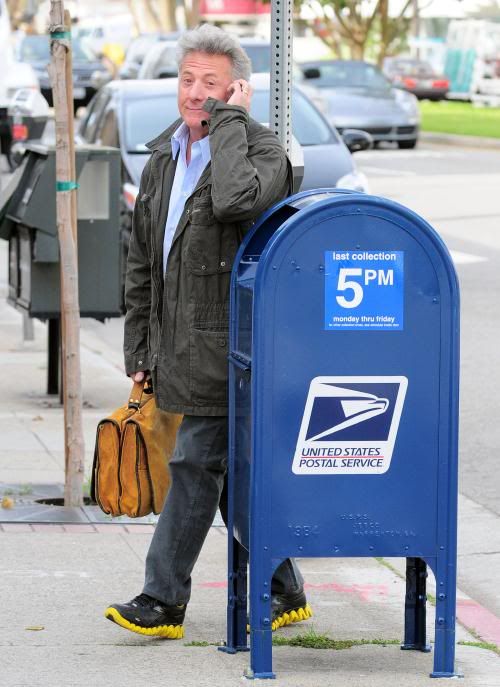 Fame Pictures
Dustin Hoffman was walking in Brentwood when the paparazzi noticed his Tootsie. So what did the Rain Man do? He acted like a Little Focker and played peek-a-boo with paps! How cute is the Oscar winner hiding behind the tree and the mailbox? I just play along with him!
---
Dustin Hoffman and Owen Wilson's nose off!
December 16th, 2010 under Dustin Hoffman, Frat Pack. [ Comments:

none

]

WireImage
Dustin Hoffman and Owen Wilson are known for their distinctive noses and yesterday at the premiere of their movie Little Fockers the two of them had a nose off. Looking at the tow of them duke it out like that, who do you think has the bigger, I mean better nose?
It is a toss up for me because Dustin had to get his nose done for Tootsie and when it was finished he had it done back to what it was. But then again there was that SNL where David Spade fun of it and the makeup department gave him a penis like nose. Oh wait just because of that I am going with Owen!!!
---
BTWF roles: Dustin Hoffman on Naked City
December 14th, 2009 under Before They Were Famous, Dustin Hoffman. [ Comments:

1

]

(starts at :40 in)


Before Dustin Hoffman was a man pretending to be a woman in Tootsie, he got shot by a man pretending to be a cop on Naked City. The Oscar winner was really hot when he was 25 in that 1963 episode and his acting has really improved since them. That scene where he got shot was so bad, that is was laughable and I love that!
---