Rosario Dawson barely keeps her boobs locked up
July 7th, 2011 under RENT. [ Comments:

none

]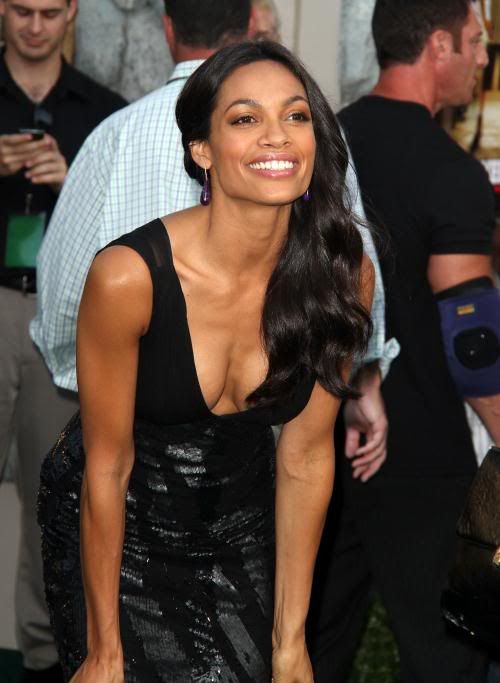 Fame Pictures
Rosario Dawson wore a low cut long black dress to the Zookeeper premiere and as she leaned forward in a laugh she was lucky to keep her boobs caged up. How she avoided a nip slip doing that is beyond me and I am sure there are a lot of people disappointed that she didn't have one.
---
Rosario Dawson always wanted to do Jimmy Kimmel on his desk!
June 24th, 2011 under Jimmy Kimmel, RENT. [ Comments:

none

]

Rosario Dawson was on Jimmy Kimmel Live and she told him she always wanted to do it with him on his desk leaving the talk show host flustered. But before we all think she meant "do it" as in sex, she was talking about her newest addiction planking. I don't know what exactly it is, but looking at the pictures she has posted on her Twitter it is basically her lying face down and flat wherever and whenever she wants. Hey she is excited about it and Kimmel was very excited to see her show him how it is done. I am sure he was willing to try planking on top of her on top of his desk if given a chance!!!
BTW planking is something I just don't see myself getting into because I am just not into lying down wherever and whenever because you don't know what or who has been on that surface before you. So ewwww.
---
Rosario Dawson and Paul Rudd both have a handfull
February 27th, 2011 under RENT. [ Comments:

1

]

WireImage
Rosario Dawson, Paul Rudd and Eva Mendes were all presenting together at the Independent Spirit Awards and for some reason they got all handsy with each other. Rosario grabbed Rudd's nuts and in turn he grabbed Mendes' boob. No reason was given for their actions, but you know they feel differently about each other after that. Those three really got into the spirit of the awards…and Rosario was having a ball!
---
Does Rosario Dawson have to go to the bathroom?
October 26th, 2010 under RENT. [ Comments:

1

]

WireImage
Rosario Dawson as promoting her movie Unstoppable and when I saw that picture all I could think of was is someone stopping her from going to the bathroom? Seriously doesn't it look like she has to pee like a racehorse?
---
Zac Efron loves to tip strippers including his girl Vanessa Hudgens!
August 11th, 2010 under RENT, Zac Efron. [ Comments:

none

]




So a few weeks ago a story broke how innocent Zac Efron went to a strip club and tipped the strippers generously and he confirmed it to Jimmy Kimmel. Well over the weekend his girlfriend Vanessa Hudgens was playing Mimi the stripper in RENT at the Hollywood Bowl and he gave her a $20 tip when she performed her big number Out Tonight. What a good boyfriend. In fact he also told Kimmel that he called Vanessa to tell her when he went to that strip club, now we know why. He was doing some research for her, you know so he would know how to tip her properly! Aa we all know she doesn't have a problem taking her clothes for free, so I guess he had to learn how to pay for it.
Now back to the song, the video where he tips is muted and highly suggest you only watch that video because the video with audio was so bad I have been replaying that song over and over from my RENT DVD to block out her version of it. I am up to my 525,600th time and I still hear her voice. Help!
---
Idina Menzel and her mini-me Lea Michele
April 13th, 2010 under Glee, RENT. [ Comments:

1

]

WireImage
The best part of having Idina Menzel on Glee is we finally get to see her with her mini-me Lea Michelle, the bad part is that she is not playing her mom. Why they didn't cast her as the surrogate who carried her for her two dads is beyond me because doesn't Rachel remind you of the Wicked star? I have called her mini-Idina Menzel for the longest time, actually I still do. Seriously don't they look exactly alike?
I am hoping Glee surprises us and Idina winds up being her mom instead of the director of the opposing Glee choir because could you imagine how awesome that storyline will be and where they can go with it?
---
Idina Menzel and Taye Diggs show off Walker!
September 15th, 2009 under RENT. [ Comments:

2

]
Proud paRENTs Idina Menzel and Taye Diggs are showing off their awwwdorable little son Walker to
AP
. Seriously how happy do they look introducing the world to their 13 day old son? That cute little kid is so lucky to have both them sing lullabies to him. Can you imagine having both of them singing for you every night? Not a bad way to go sleep!
---
Idina Menzel and Taye Diggs are paRENTs!!!
September 3rd, 2009 under RENT. [ Comments:

1

]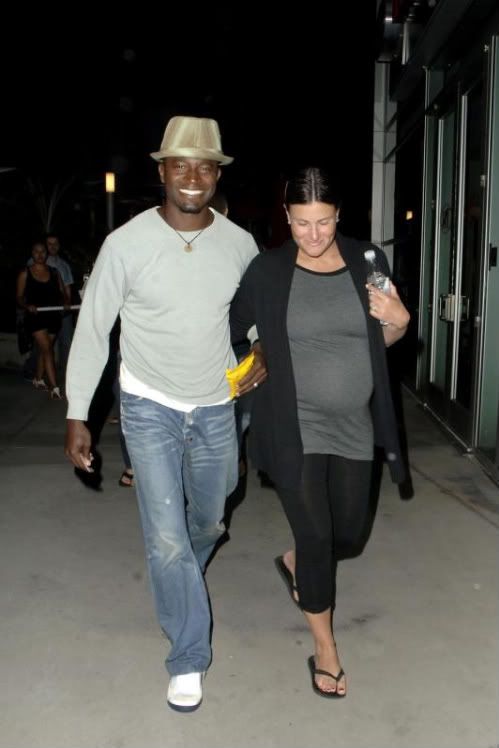 (photo from PCN)


RENT's couple Idina Menzel and Taye Diggs have something to sing about, they are the proud paRENTs of a little boy! Walker Nathaniel Diggs was born yesterday according to Playbill. If this kid gets their talent which I am sure he will, we have a future Tony winner among us!!!
---
Idina Menzel's baby bump is Defying Gravity!!!
August 3rd, 2009 under RENT. [ Comments:

1

]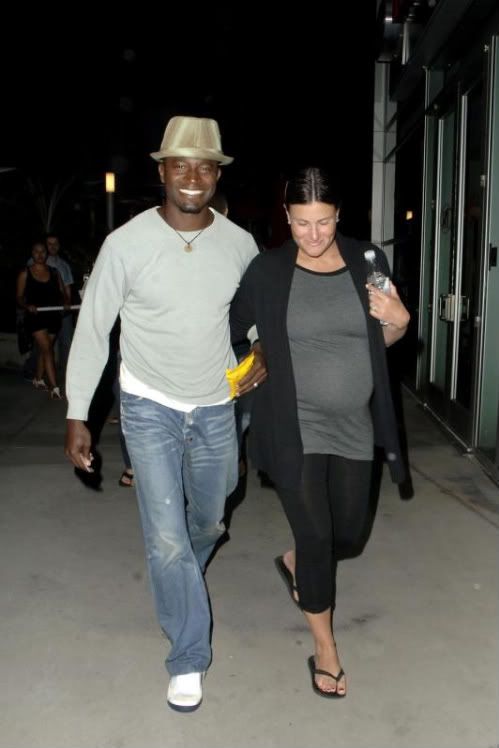 Pacific Coast News Online
Idina Menzel and Taye Diggs are still a month away from having their little Benny or Maureen, and by the looks of it I am not sure how much longer she can Stand being pregnant. Actually the RENT couple look beyond happy to be parents soon!!! Seriously aren't they such a cute couple!!!
---
A baby is RENTing out Idina Menzel's womb!
March 31st, 2009 under RENT. [ Comments:

none

]

(photo from WireImage)


Finally Idina Menzel and Taye Diggs are going to be parents according to Us Weekly!!! The couple that met when they opened RENT on Broadway in 1996 are expecting their baby later this year!!! I am so happy for them, they just seem like a couple so in love and that is rare to find these days!
---