The many faces of Alex O'Loughlin!
December 6th, 2012 under Moonlight, The Many Faces of. [ Comments:

none

]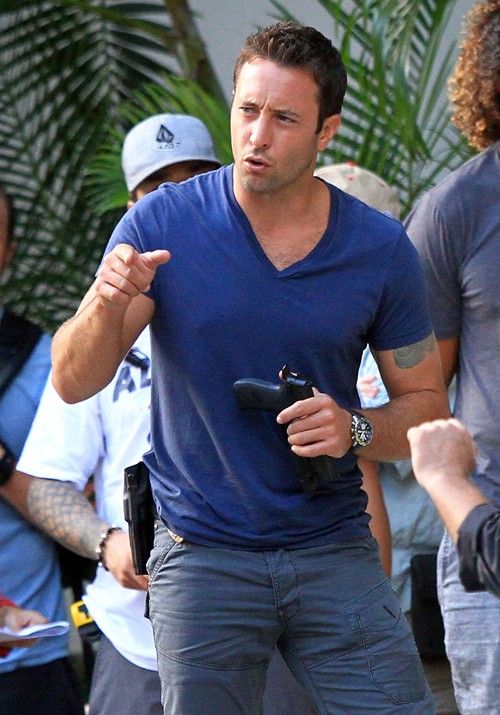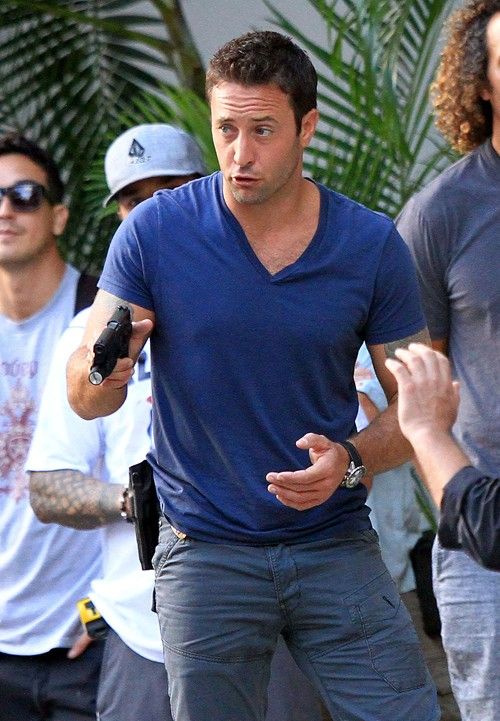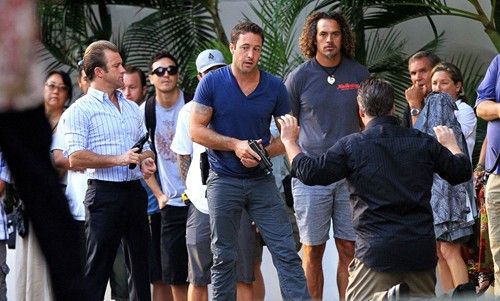 Fame Flynet
We have all gotten to know Alex O'Loughlin's gorgeous face on Moonlight and now we are getting to know some of his facial expressions on Hawaii Five-0! No matter what expression he makes, the new dad still looks gorgeous.
---
Alex O'Loughlin books into rehab
March 3rd, 2012 under Moonlight. [ Comments:

none

]

(photo from WireImage)


Alex O'Loughlin has entered rehab and will miss an episode of Hawaii Five-0. His rep told Honolulu Star, "Alex is taking a short break to receive supervised treatment for prescription pain medication due to a recent shoulder injury." It is unclear if that injury is due to a result of the show. When it comes to the show, the studio rep said "We respect and support Alex's decision. Everyone at CBS Television Studios and 'Hawaii Five-0' wishes him well and we look forward to his return."
The CBS drama will film one episode without him and then they will take a break until he is ready to return to shoot the last few episodes of the second season.
Good for him for getting the help he needs.
---
Alex O'Loughlin shirtless!
August 16th, 2011 under Moonlight. [ Comments:

none

]

Hawaii Five-0 is back in production and that means that Alex O'Loughlin will be filming scenes without his shirt. Does it really matter what Daniel Kim and are doing that scene when he looks like that? I know they just got me as a viewer if they promise several more scenes like that!
To see more of the beauty known as Alex O'Loughlin and Hawaii, tune into the second season premiere of the CBS show on September 19th!
---
What did Alex O'Loughlin do to Taryn Manning?
November 24th, 2010 under Moonlight. [ Comments:

1

]

Taryn Manning Tweeted the above picture and said, "Me and my Hawaii Five-O brother Alex O' loughlin on set. Yes I'm injured pretty badly…lol" So does that mean that the Moonlight vampire did that to her no? Nope thankfully the person responsible for all of those bruises was the makeup department at the hit CBS show.
---
Someone buy Alex O'Loughlin a razor and a comb ASAP
June 13th, 2010 under Moonlight. [ Comments:

none

]

WireImage
Alex O'Loughlin is weeks away from filming his new CBS show Hawaii 5-0 and it looks like he isn't going to shave until he has to go in front of the camera. At least I hope he grew the beard for fun and not for his new role. I mean understand he is in-between shows, but the facial hair is so not working for him and neither is that hairdo. And don't get me started on those shoes with that suit.
Don't get me wrong I still think he is cute, but I am just not liking this new look. At least I can watch his old one on Saturdays as CBS finally airs the unaired episodes of Three Rivers. I still think they should have given that show and Moonlight more of chance.
---
Alex O'Loughlin's devilish new look
April 29th, 2010 under Moonlight. [ Comments:

2

]

WireImage
Alex O'Loughlin is in London for the premiere of his new move The Back-Up Plan and the movie wasn't the only thing premiering yesterday. Alex O'Loughlin debuted his new devilish beard on the red carpet and I can't wait for him to shave it. Seriously what is he trying to do with that look? Either grow a mustache or a soul patch or a goatee, but not a combination of three. It just doesn't work, especially on face that good looking.
---
The many faces of Alex O'Loughlin!
March 30th, 2010 under Moonlight, The Many Faces of. [ Comments:

1

]

WireImage
Alex O'Loughlin was promoting his new film The Back-Up Plan with Jennifer Lopez and he got his flirt on with reporters. He so had me wanting the see the movie with those beautiful baby blue eyes, and I am sure I am not the only one. I seriously never realized how hypnotizing the Moonlight star's eyes were until I saw them in these photos. Don't they make you want to do anything he asks you do? Granted I would've done that before I saw how beautiful they!
BTW luckily he has a Back-Up Plan when this movie fails, he is starring in the Hawaii Five-0 pilot for CBS.
---
I might suffer through J-Lo for this
December 21st, 2009 under J-Lo, Moonlight. [ Comments:

1

]

As much as I hate Jennifer Lopez films, I might just suffer through her latest The Back-Up Plan just for Alex O'Loughlin who is also in it. The movie looks like a good rental on rainy Saturday, but I might just go to theaters on April 16th to see it on the big screen. CBS might not be willing to stick with Alex on the small screen, but maybe now they will stay with him in one of their big screen films. Plus he has some topless scenes in the movie and imagine how good his 6-pack abs will look 6′ tall?
---
This how you get me to go to a Jennifer Lopez flick!!!
September 16th, 2009 under J-Lo, Moonlight. [ Comments:

1

]

I don't know what The Back-Up Plan is about and I don't really care because as you can see from these photos from the movie we are getting Alex O'Loughlin topless scenes in it and that is reason enough for me to see it. Seriously how fine does he look without a shirt on. He looks so good to me I am willing to sit through a movie with Jennifer Lopez, and I am sure I am not one who feels the way I do. Is it January yet?
---
Now I want to see The Back-Up Plan!
August 12th, 2009 under Moonlight. [ Comments:

none

]

I love Alex O'Loughlin, but even he couldn't get me to sit through a Jennifer Lopez movie. That was until I saw that topless picture of him in The Back-Up Plan and now I want to see the movie when it comes out on January 22nd!
Until then you can see Alex in some reveling surgeon pants on Three Rivers on CBS starting on October 4th!
---