Do Sofia Vergara and Reese Witherspoon have something to tell us?
June 19th, 2014 under Do they have something to tell us?, Modern Family, Reese Witherspoon/Ryan Phillippe. [ Comments:

1

]

Sofia Vergara Tweeted this photo of herself handcuffed to Reese Witherspoon and I have to wonder if they have something to tell us? No, it is just a scene from their upcoming movie. But let's be real, for a second it was fun to imagine that there was. Right?
BTW Reese looks really comfortable in handcuffs. Oh yeah, this isn't her first trip to the rodeo with them…
---
Jim Toth seemed more rationale than Reese Witherspoon during the arrest
May 3rd, 2013 under Reese Witherspoon/Ryan Phillippe. [ Comments:

1

]




TMZ got a hold of the dash cam video of Reese Witherspoon getting arrested and it is a pretty interesting watch. Her husband, who was handcuffed on suspicion of DUI, was more calm than she was at the time. In fact after she went off on the cop, Toth told him "I had nothing to do with that." To me it felt like he was trying to distance himself from her.
Then today TMZ got video of the two of them talking after they were handcuffed and Toth told Reese that she is the one that made the arrest national news. Even though he was supposedly drunk enough to arrested for DUI, he had a really clear head on about what was going on.
Now when it comes to her confrontation with the police officer, I have to admit that I think the cop overreacted by arresting her. Yes she was wrong the way she treated the officer, but he was also wrong to take such an extreme force of action against her.
---
Do you buy Reese Witherspoon's apology?
May 2nd, 2013 under Reese Witherspoon/Ryan Phillippe. [ Comments:

none

]

Reese Witherspoon was a guest on Good Morning America today and she opened up about her arrest that happened almost two weeks ago. She apologized for her actions and said it will never happen again. To me the actress gave an Oscar winning performance as she kept saying she was sorry for the way she acted. I just thought it just felt so rehearsed and not sincere. What do you think?
Oh and my favorite part in the interview is when she said "I think, I played a lawyer in a movie so many times I think I am a lawyer. And, clearly, I'm not a lawyer because I got arrested." I think that was the most real thing she said during that interview.
---
Reese Witherspoon needs a Legally Blond lawyer ASAP
April 21st, 2013 under Reese Witherspoon/Ryan Phillippe. [ Comments:

none

]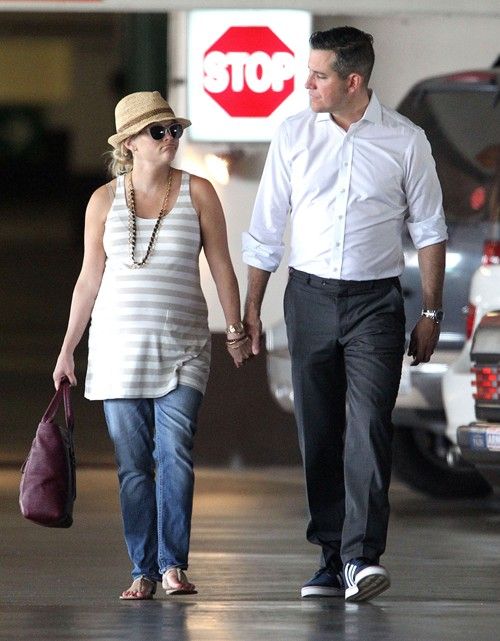 (photo from Fame Flynet)


While cops in Boston were risking their lives trying to capture two terrorists early Friday morning, another one was reportedly being disrespected in Atlanta by Reese Witherspoon.
According to Variety Witherspoon and her husband James Toth were arrested in the wee hours on Friday morning after Toth was pulled over for allegedly driving drunk. While the officer was arresting her husband, Reese is said to have become agitated over that. The police report says, "Mrs. Witherspoon began to hang out the window and say that she did not believe that I was a real police officer." Then the report added, "I told Mrs. Witherspoon to sit on her butt and be quiet." It goes on to say, she "stated that she was a 'US citizen' and that she was allowed to 'stand on American ground.'"
Then the report claims she went from America's Sweetheart to a Mel Gibon wannabe, "Mrs. Witherspoon asked, 'Do you know my name?' I answered, 'No, I don't need to know your name.' I then added, 'right now.' Mrs. Witherspoon stated, 'You're about to find out who I am.'" Then the report adds, she told him he was about to become national news and he told he was OK with that.
The couple were booked and released a few hours later after being bailed out.
Variety adds the couple have a court date tomorrow, but they will request it to be postponed. If I were her, I would go and apologize to the police officer for doing his job. She asks for the cops to defend her against the paparazzi, but when they try to defend civilians from what appears to be an unsafe driver she goes ballistic on them. Not cool, not cool at all. Especially with what all those cops were going through in Boston as that very exact time. One of them lost his life and another was left fighting for his life, while she was reportedly fighting with a cop who was trying to protect people from a man he says he saw weaving over the double line.

UPDATE: Reese Witherspoon issued a statement to In Touch about her arrest and she apologized for the way she acted.

"Out of respect for the ongoing legal situation, I cannot comment on everything that is being reported right now. But I do want to say, I clearly had one drink too many and I am deeply embarrassed about the things I said. It was definitely a scary situation and I was frightened for my husband, but that is no excuse. I was disrespectful to the officer who was just doing his job. The words I used that night definitely do not reflect who I am. I have nothing but respect for the police and I'm very sorry for my behavior."
---
Reese Witherspoon's sweet home Tennessee
September 27th, 2012 under Reese Witherspoon/Ryan Phillippe. [ Comments:

none

]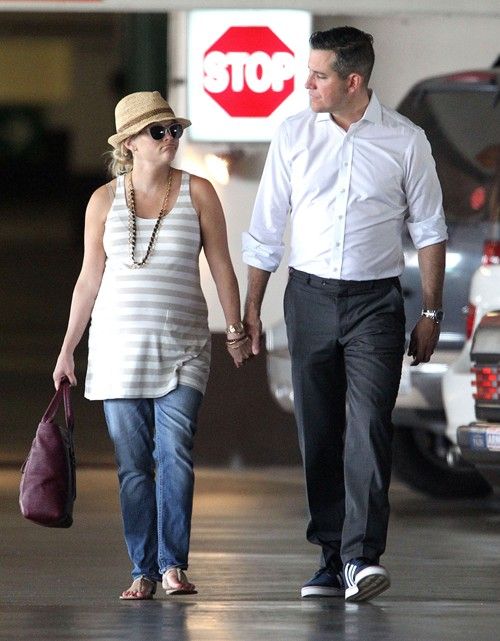 (photo from Fame Flynet)


Reese Witherspoon welcomed her third child and her first with husband Jim Toth today. According to People they named their son Tennessee James. No reason was given why they gave him that name, but is anyone else bummed she didn't named him Alabama?
She has two kids, Ava and Deacon, with ex-husband Ryan Philippe.
---
Hey Reese Witherspoon don't stick your tongue out unless you plan on using it
January 27th, 2012 under Reese Witherspoon/Ryan Phillippe. [ Comments:

none

]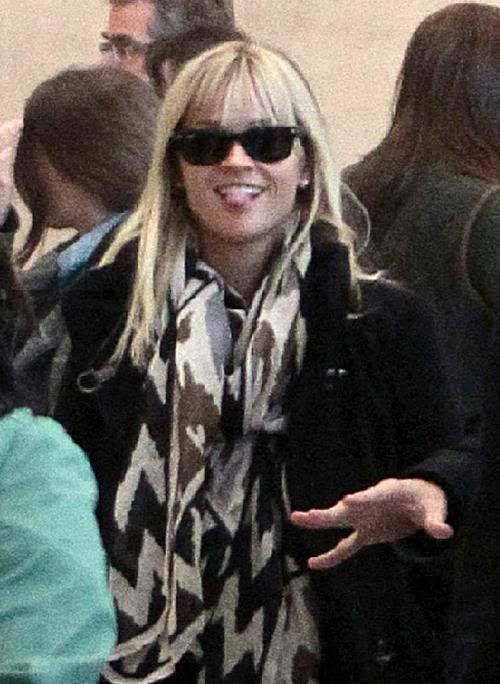 Fame Pictures
After a long flight from The States to Paris, France, Reese Witherspoon had some fun with the paps and stuck out her tongue for the paps. It is nice to see her being playful with the photographers because most of the time she is so serious in pictures.
---
Reese Witherspoon doesn't like to Walk the paparazzi Line without makeup
March 15th, 2011 under Reese Witherspoon/Ryan Phillippe. [ Comments:

5

]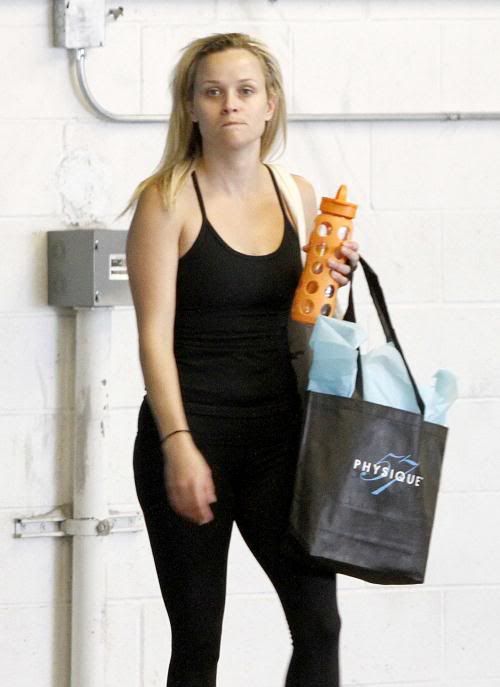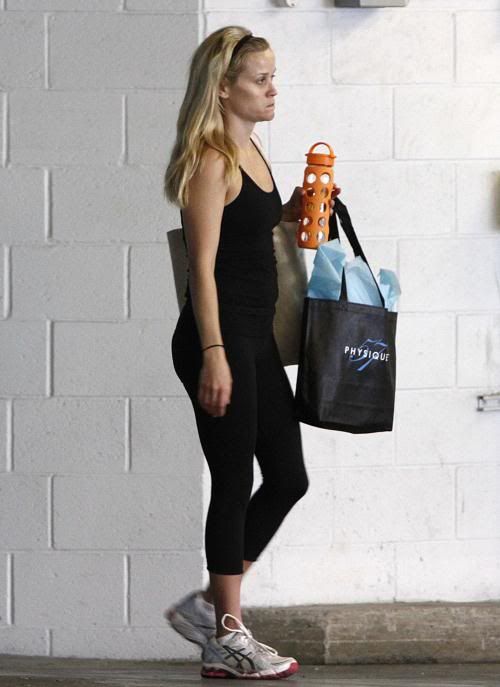 Fame Pictures
Reese Witherspoon was caught without makeup yesterday and boy does the Oscar winner look p!ssed. She wouldn't look that bad with a bare face, if she didn't make that bear expression. Seriously what's up with that sour puss of a face, it's not like the paps had Cruel Intentions?
---
A Cruel Intentions mini-reunion!
February 3rd, 2011 under Reese Witherspoon/Ryan Phillippe. [ Comments:

none

]

Fame Pictures
Ryan Phillippe and a pregnant Selma Blair met up by chance at a health food store. Thankfully unlike their Cruel Intention characters, the two actors get along. Can you believe it has been almost 12 years since that movie came out?
---
Reese Witherspoon is ready to Walk the aisle Line again!!!
December 28th, 2010 under Reese Witherspoon/Ryan Phillippe. [ Comments:

none

]

(photo from WireImage)


Just short of year since Reese Witherspoon and Jim Toth started dating, the two became engaged according to Us Weekly. No other details are known at this, but I am sure that will change very quickly.
The Oscar winner was married to Ryan Phillippe with whom she has two children with and then dated Jake Gyllenhaal for two years. This time she opted no go out with another actor, but instead date an agent from the company that represents her.
---
Reese Witherspoon and Jake Gyllenhall are no more?
November 29th, 2009 under Reese Witherspoon/Ryan Phillippe. [ Comments:

none

]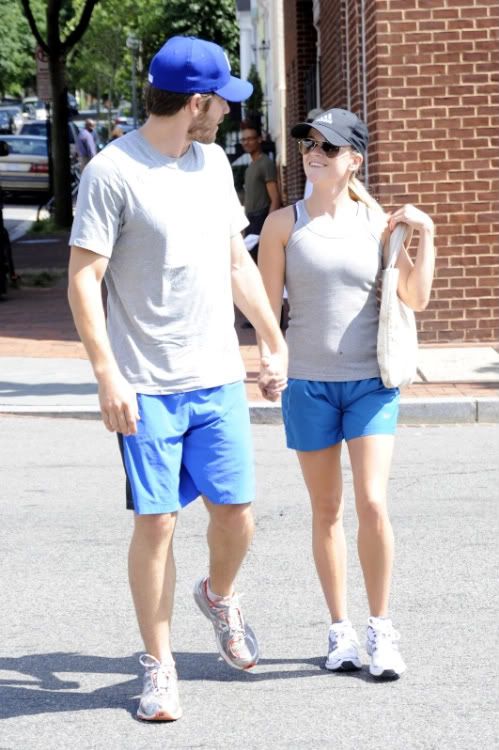 (photo from Splash News Online)


People is reporting that Reese Witherspoon and Jake Gyllenhaal have broken up. No reason was given why they are no longer dating. The 2 actors met while filming Rendition in 2007. Reese is 5 years older than Jake who is only 28. Seriously he is only 28? I really thought he was so much older than that. I am not sure if that is because he has been working for so long in the biz or he is ageing poorly.
---