Jenny McCarthy looks so different without makeup
January 28th, 2015 under No makeup. [ Comments:

1

]

Jenny McCarthy posted a photo of herself before she watched her reality show Donnie loves Jenny and something was missing. That missing thing was makeup and I don't think I would recognize her without it. It is like with it she looks like a sinner and without it she looks like a sai…oh wait I wouldn't go that far.
But seriously, she looks like a completely different person without it. Don't you agree?
---
Selena Gomez goes without makeup
June 5th, 2014 under Disney Kids, No makeup. [ Comments:

1

]

Selena Gomez Instagrammed this photo of herself without any makeup. The actress/singer is a beautiful girl as it is, but without makeup, she is even pretty.
Do you like her better with a mask or without one?
---
Susan Lucci before she's had her morning coffee!
April 16th, 2014 under No makeup. [ Comments:

none

]

Ever since we have known Susan Lucci, we have seen the Soap Queen all made up. But that all changed today when she Tweeted two pictures of herself before she had her morning coffee. Even without hair, makeup and coffee, she still looks like the beauty we know her to be. Can you believe she is 67 because the Devious Maids star looks no where close to her actual age?
BTW don't forget her Lifetime drama is back this Sunday, and it is oh so deviously good!
---
Cameron Diaz without her Mask!
December 11th, 2013 under Cameron Diaz, No makeup. [ Comments:

3

]

Cameron Diaz was so excited about getting the first bound copy of her book, The Body Book, that she just had to share a picture of her with it on Instagram. Only thing is she didn't have any makeup on at the time. Good thing it is called The Body Book and not The Face Book!
Sorry I am just a little bit bitter that she is playing Miss Hannigan in the Will Smith version of Annie.
---
Danielle Fishel meets the world looking like that!
September 19th, 2013 under No makeup. [ Comments:

1

]

Danielle Fishel posted this photo of herself and said, "I just went outside like this: No makeup, in a robe, hair in a towel. Is this what giving up feels like?"
Even though she isn't glammed, she still looks exactly the same.
---
Cheryl Hines fresh white face!
April 19th, 2013 under No makeup. [ Comments:

none

]

Fame Flynet
Each week on Suburgatory Cheryl Hines' face is more orange than The Tanning Mom's and she wears more makeup than Kim Kardashian out on a daily stroll, but yesterday she was seen out with her natural skin color wearing little or no make up at all. You know what she looks so much better than she does on the show. Not that she looks bad on the ABC sitcom, she just looks better when she takes that fake face off.
---
Kathy Griffin looks like that scary clown from Poltergeist
September 20th, 2012 under No makeup. [ Comments:

1

]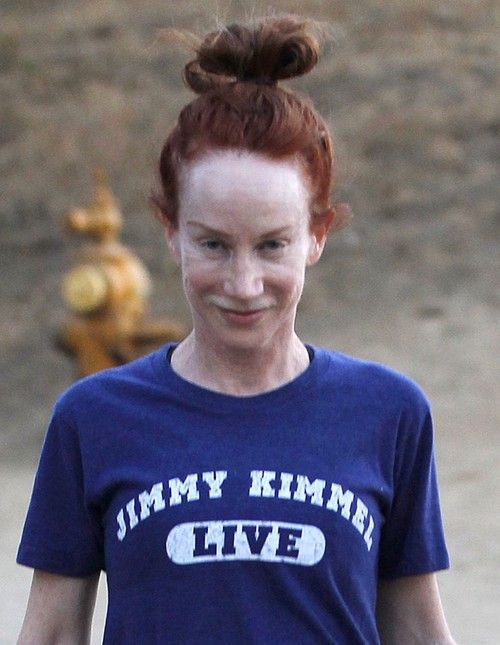 Fame Flynet
Kathy Griffin decided to go for a hike yesterday, so she didn't put on her face. After seeing the D-Lister without makeup, I will be having nightmares for ages. Just like I did when I saw Poltergeist with that scary clown. Seriously with that smirk and her red hair up in high bun like that, doesn't she look like that life-sized doll that scared us all?
On a positive note, I really like her shirt.
---
Mel B's scary face
February 6th, 2012 under No makeup, Spice Girls. [ Comments:

none

]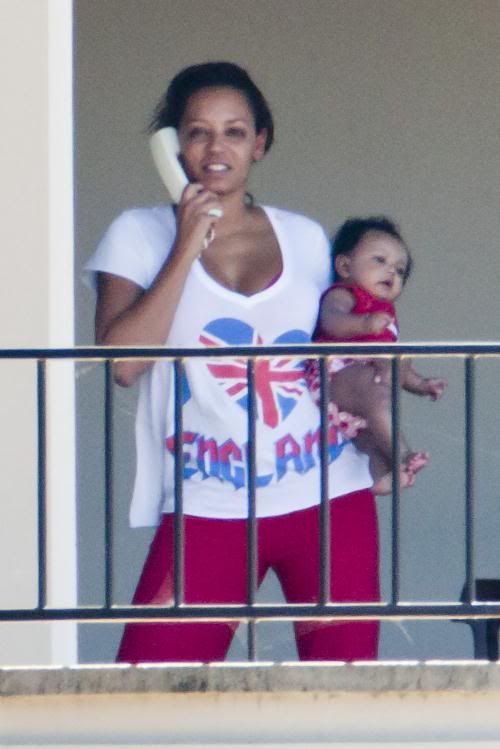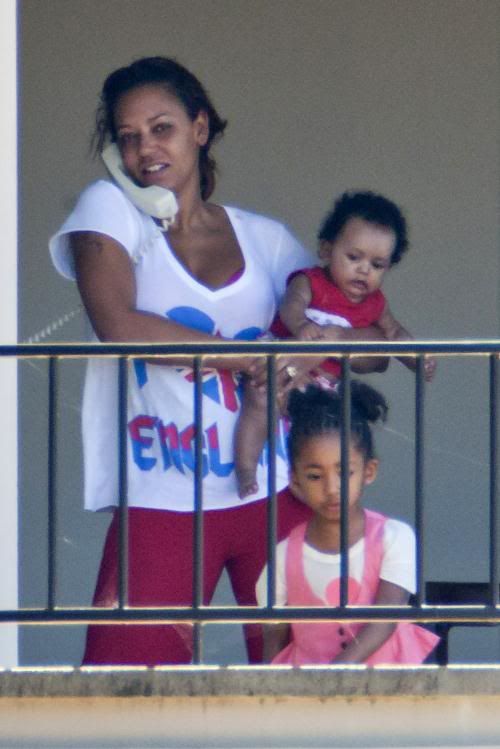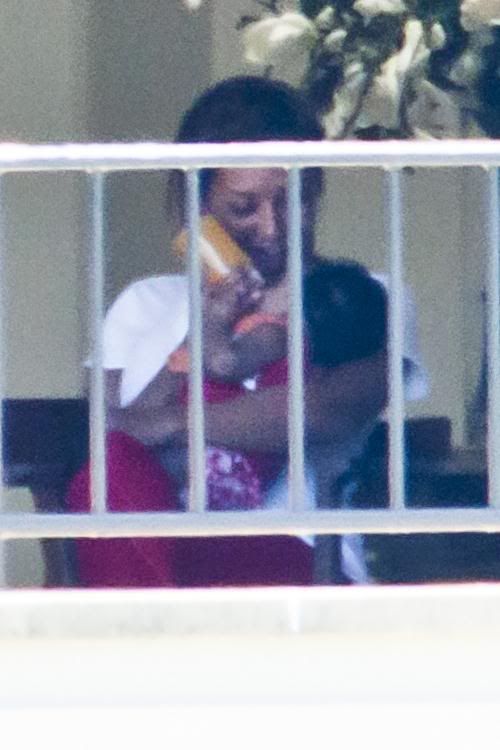 Fame Pictures
Mel B took a much needed day off in Australia and spent it with her three daughters. Since she wasn't going to be in front of the cameras judging on The X Factor or hosting Dancing with the Stars down there, she decided to go make up free. It is incredible how different she looks with makeup, but it is even more amazing that she still looks so beautiful without it.
Plus how nice is it to see Scary Spice be all tender with four year old Angel and four month old Madison.
---
Snooki's real face
January 19th, 2012 under No makeup, VH1/MTV/CMT. [ Comments:

12

]

Snooki let us see a part of her we have never seen nude before…her face. You know what, the Jersey Shore star looks so much better without makeup I wish she wouldn't put it on again. She actually looks her age and someone you want to get to know, unlike the person we have gotten to know on the MTV show.
---
Melissa McCarthy gets her Bridesmaid look on
January 19th, 2012 under Chuck Lorre, No makeup. [ Comments:

none

]

Fame Pictures
Melissa McCarthy was out about yesterday and she was looking more like she did in Bridesmaids than she does on Mike and Molly. The Emmy winner was au naturale without a lick of makeup on her face, and I can't get over what a difference it makes on her. Eye liner really does wonders on her because without it she is barely recognizable. How do you think she looks better with or without makeup? You know how I feel on the matter.
---