Hugh Laurie and Celine Dion get crazy with Jimmy Fallon!!!
October 28th, 2013 under Celine Dion, Jimmy Fallon, Lisa Edelstein/Hugh Laurie/House. [ Comments:

none

]




Hugh Laurie and Celine Dion were on Late Night and Jimmy Fallon had them play a game of Password. Since both of them are singers, the one word Password was a song title. So to the two of them had to get their partner to guess the song. The NBC late night was with Vegas Crooner and the Jazz man played with The Roots "Captain" Kirk Douglas.
When I watched the first part of the game, I was going to tell you to watch just for Celine winning dance. Which is quite epic, BTW! But then they got a song title that was so awesome they will have you going crazy with laughter. It is mad good! It is so insane that it will have you go psychotic.
---
Jesse Spencer thought Rick Springfield's Jessie's Girl was about him!
October 10th, 2012 under Lisa Edelstein/Hugh Laurie/House, Rick Springfield. [ Comments:

none

]

Jesse Spencer and Rick Springfield were both guests on The Today Show this morning and both Tweeted about meeting each other back stage. The singer posted a photo, but the House star went all fan like on him. Spencer Tweeted, "Just met Rick Springfield at the today show. I told him 'Jessie's Girl' was my first LP and I thought the song was written about me. Hehe 🎸"
Spencer is 33 years old and he was just about 2 when the song came out, so I have to wonder was he a Lothario back when he was just single digits or was he so into himself Carly Simon would've written a song about him. Chances are he paid no attention to lyrics and just heard there was a song about a guy named Jesse and just assumed he was that Jesse. Just like how I thought Meredith Brooks' song B!tch was about me! It is, isn't it?
You can see Jesse Spencer back on the small screen in Chicago Fire starting on NBC tonight at 10p.
---
Lisa Edelstein's body is still in the House
July 2nd, 2012 under Lisa Edelstein/Hugh Laurie/House. [ Comments:

4

]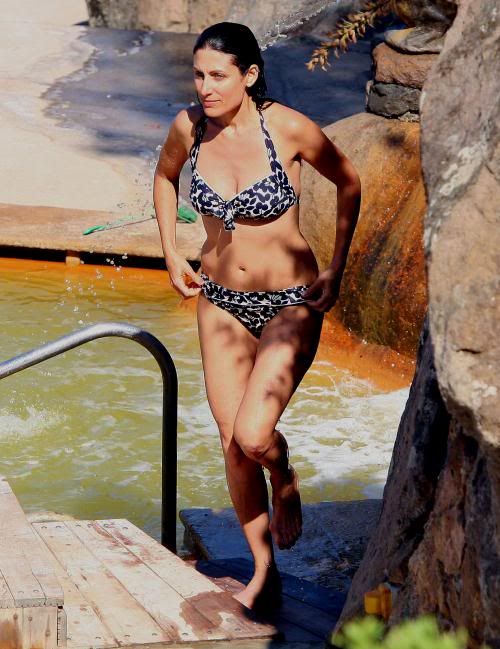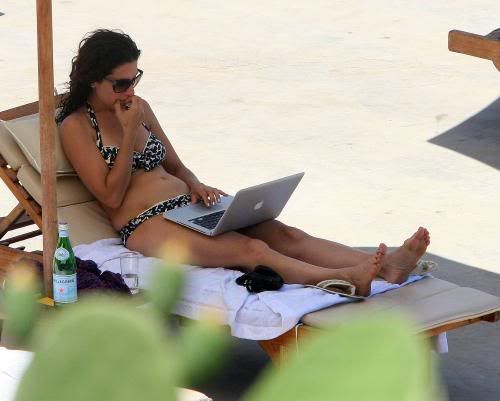 Fame Flynet
Lisa Edelstein is on vacation in Panarea, Italy and Cuddy wore a bathing suit that would make House's leg feel better. So much so he wouldn't need a cane because his third leg work as one.
Seriously how amazing does the 45 year old look in that two piece? Who knew she had that body under those business suits?
---
BTWF roles: Robert Sean Leonard in The Manhattan Project
May 14th, 2012 under Before They Were Famous, Lisa Edelstein/Hugh Laurie/House. [ Comments:

1

]

Before Robert Sean Leonard was playing pranks on House, he was doing them in The Manhattan Project. How awwwdorable was the 15 year old in that 1986 movie.
---
Wilson's fate is decided on tonight's House
May 14th, 2012 under Lisa Edelstein/Hugh Laurie/House. [ Comments:

none

]

Tonight at 9p is the second to last episode of House on Fox and it is one of the most powerful ones yet. You could tell in House's eyes last week that Wilson's tumor did not shrink and tonight we find out what he is going to do about it. The oncologist will decide not to go through with treatment and House will do everything he can to make him change his mind. What he does will leave you laughing and crying and laughing again.
Everyone else is fearing how House will react when he will eventually lose his friend and they are trying different things to keep him sane. But no matter how hard they try only one person can do that and his time is running out.
There will be a moment where everything will be made clear and then something will happen that changes everything. It will leave you speechless and upset that this great show only has one more episode left. It might sound like I told you too much, but I didn't even touch the surface of this heart-wrenching amazing episode.
---