Are you psyched for Kurt Fuller's nip slip?
July 26th, 2012 under Celeb Oops. [ Comments:

none

]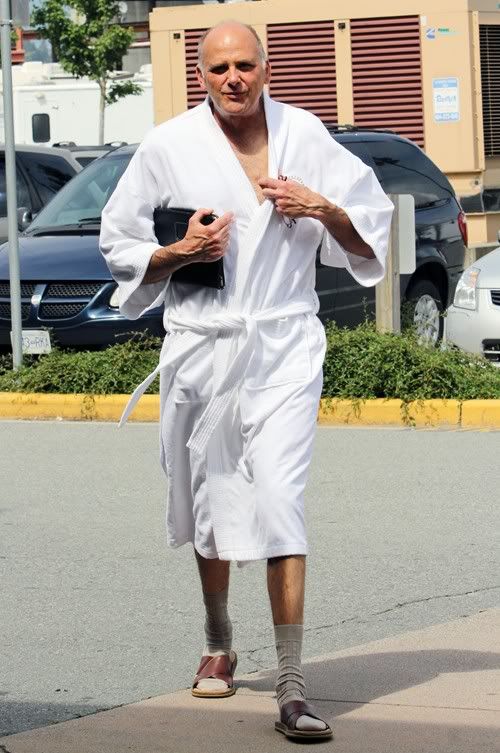 Fame Flynet
Kurt Fuller is filming the Psych wedding episode (I guess that could be a spoiler if we actually knew it was Shawn and Jules' wedding) and while he was walking to the set in a bathrobe he suffered a wardrobe malfunction. Granted the funny man caused his own nip slip, but still it is a nipple! Don't you think he is a little more sexy because of these pictures?
---
Octomom rides the Sybian
June 21st, 2012 under Celeb Oops. [ Comments:

none

]

Too cheap to pay to see the Octomom play with herself, then you can do it for free by watching this clip of her riding the Sybian on Howard Stern's radio show. The best part is Nadya Suleman keeps her clothes on because who really wants to see where those 14 kids came from. Oh wait weren't they all born via C-Section. No wonder she can't stop playing with herself, she let that area go for all of those years and she is just making up for lost time.
---
Melody Thornton shows off her Pussycat Dolls
April 12th, 2012 under Celeb Oops. [ Comments:

3

]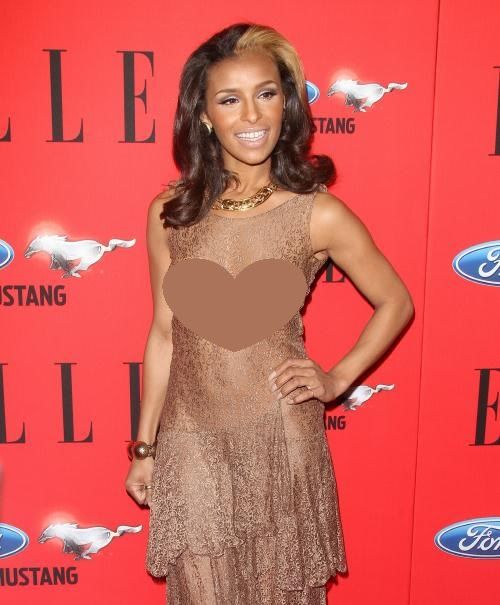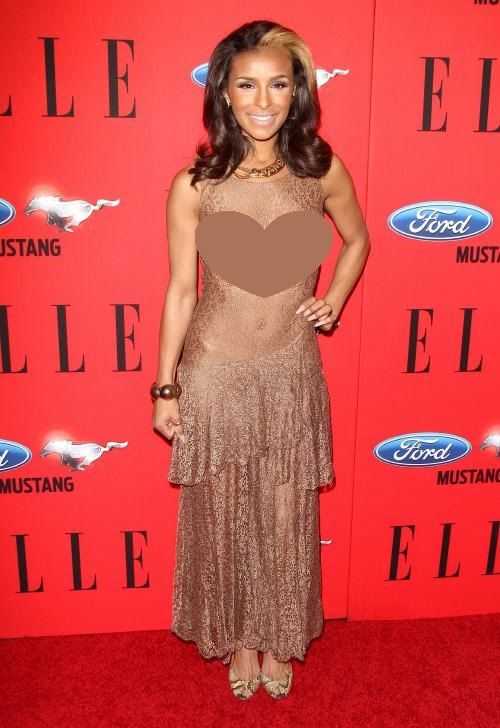 Want to see her see-thru dress under those hearts then click here!
---
Rose McGowan's not so Charmed runway walk
February 10th, 2012 under Celeb Oops. [ Comments:

none

]




via Daily Mail
Rose McGowan was walking the runway for The Heart Truth's Red dress Collection Fashion Show in New York and she almost fell when her shoes got stuck on the train of her dress and she almost went down. Sadly for us she didn't because her walk was so horrendous. Seriously what the hell was she doing? First The Statue of Liberty? And then she was extending her arms and shaking her boobs? The only time I enjoyed watching her was when she turned around and we couldn't see the stupid faces she was making.
---
Courteney Cox shows off her Cougar Town
November 29th, 2011 under Bill Lawrence, Celeb Oops. [ Comments:

none

]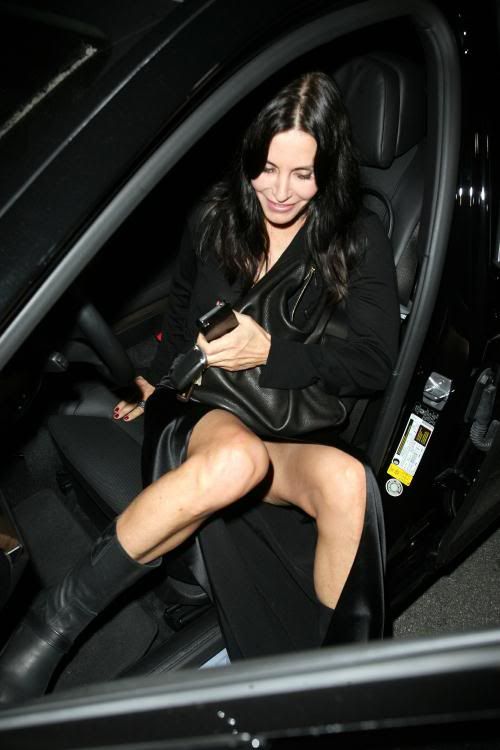 Want to see if the Friend is wearing underwear or not then click here!
---
Guess who has an embarrassing wet spot?
November 11th, 2011 under Celeb Oops. [ Comments:

none

]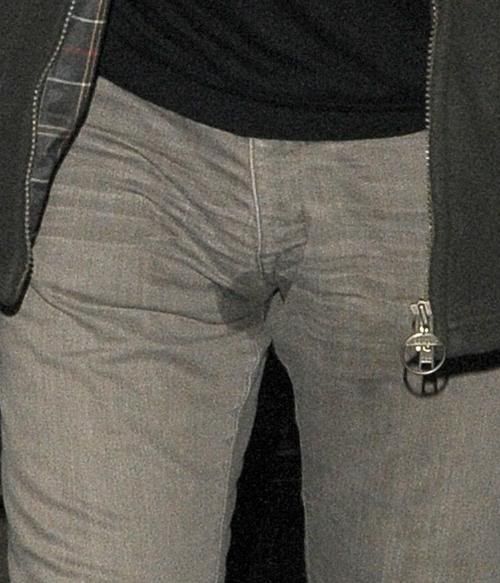 Want to see whose light grey pants has an embarrassing dark spot in the crotch area then click here!
---
Hayden Panettiere is more stiff than the male streaker
November 7th, 2011 under Celeb Oops, Heroes. [ Comments:

none

]

(NSFW)


Hayden Panettiere was presenting at the EMAs when a male streaker ran on the stage. Everything from beginning to end was so stiff from her, you know that bit had to be staged. Especially since the man dong it is an actor according to Daily Mail. Maybe David Monahan can give the Heroes star acting lessons on how to fake it better because after all he did impress me…and I am not talking about his acting.
---
He wasn't going to let a little thing like a hurricane stop him from streaking!
August 27th, 2011 under Celeb Oops, TV News. [ Comments:

none

]

(video is NSFW)


Poor Eric Fisher was reporting live from Virgina Beach for The Weather Channel and it wasn't the rain and wind from the impending hurricane that would make his liveshot so difficult it was the people behind him. While he was talking to the anchors a bunch of guys jumped behind him and one of them lowered his bathing trucks, mooned the camera and then showed off his not so impressive penis. I bet his mom is so proud! But hey at least he made TWC interesting for a few minutes even if there wasn't that much to see.
To my readers on the East Coast, please remain safe and may Hurricane Irene leave you untouched without any damage and/or flooding.
---
Rihanna's Daisy Duke's reveal a little too much
August 22nd, 2011 under Celeb Oops, Rihanna. [ Comments:

1

]

Want to see how Rihanna bends over backwards to show off too much then click here!
---
LeAnn Rimes wore a see-thru shirtdress without a bra
August 15th, 2011 under Celeb Oops, LeAnn Rimes. [ Comments:

none

]

LeAnn Rimes added some Tinkerbell wings to her shirtdress, but looks like she really needed to add a bra underneath it. The singer who can't stop Tweeting pictures of her in bikini, Tweeted a photo yesterday that revealed a little too much. What will she reveal next on Twitter?
---