Melody Thornton shows off her Pussycat Dolls
April 12th, 2012 under Celeb Oops. [ Comments:

3

]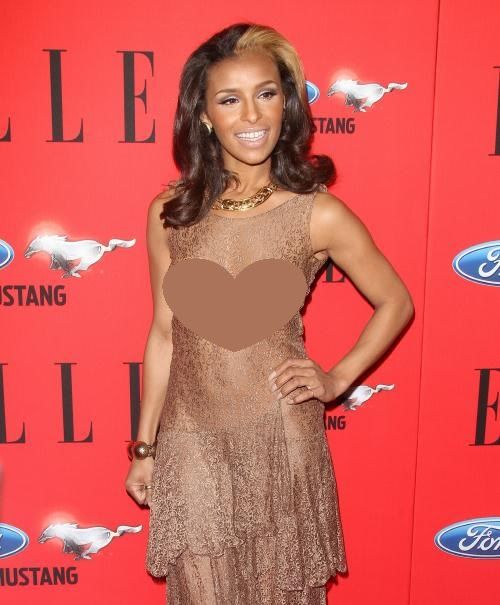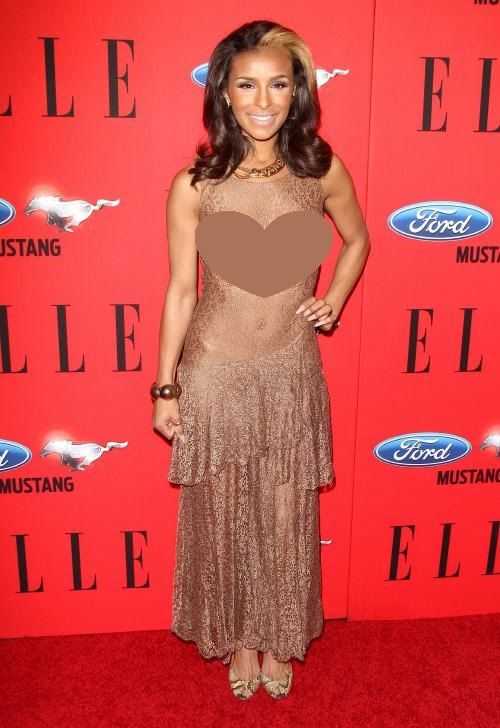 Want to see her see-thru dress under those hearts then click here!
---
Rose McGowan's not so Charmed runway walk
February 10th, 2012 under Celeb Oops. [ Comments:

none

]




via Daily Mail
Rose McGowan was walking the runway for The Heart Truth's Red dress Collection Fashion Show in New York and she almost fell when her shoes got stuck on the train of her dress and she almost went down. Sadly for us she didn't because her walk was so horrendous. Seriously what the hell was she doing? First The Statue of Liberty? And then she was extending her arms and shaking her boobs? The only time I enjoyed watching her was when she turned around and we couldn't see the stupid faces she was making.
---
Courteney Cox shows off her Cougar Town
November 29th, 2011 under Bill Lawrence, Celeb Oops. [ Comments:

none

]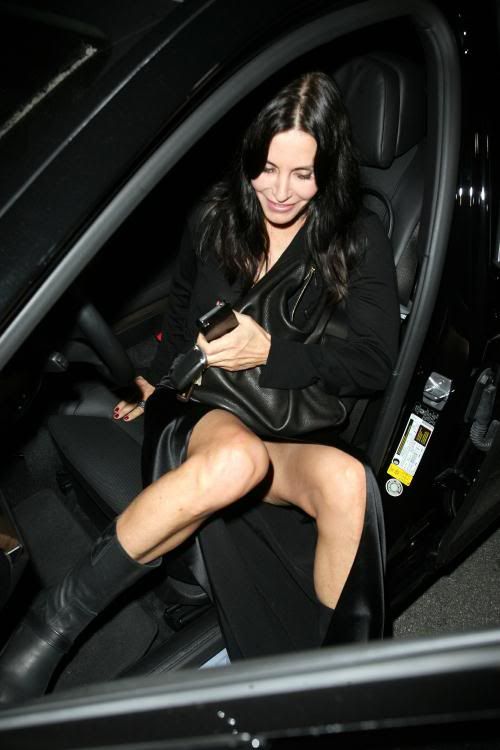 Want to see if the Friend is wearing underwear or not then click here!
---
Guess who has an embarrassing wet spot?
November 11th, 2011 under Celeb Oops. [ Comments:

none

]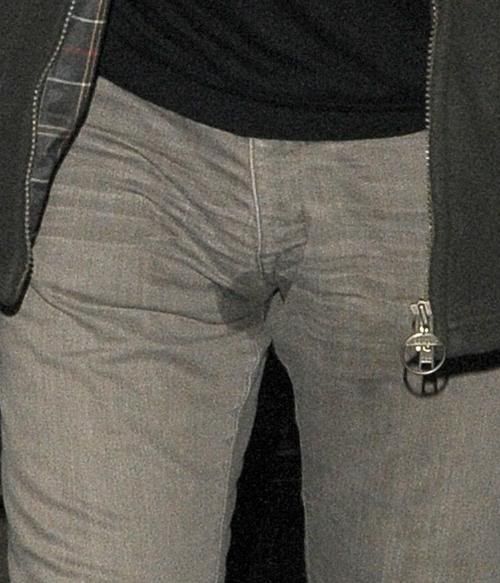 Want to see whose light grey pants has an embarrassing dark spot in the crotch area then click here!
---
Hayden Panettiere is more stiff than the male streaker
November 7th, 2011 under Celeb Oops, Heroes. [ Comments:

none

]

(NSFW)


Hayden Panettiere was presenting at the EMAs when a male streaker ran on the stage. Everything from beginning to end was so stiff from her, you know that bit had to be staged. Especially since the man dong it is an actor according to Daily Mail. Maybe David Monahan can give the Heroes star acting lessons on how to fake it better because after all he did impress me…and I am not talking about his acting.
---
He wasn't going to let a little thing like a hurricane stop him from streaking!
August 27th, 2011 under Celeb Oops, TV News. [ Comments:

none

]

(video is NSFW)


Poor Eric Fisher was reporting live from Virgina Beach for The Weather Channel and it wasn't the rain and wind from the impending hurricane that would make his liveshot so difficult it was the people behind him. While he was talking to the anchors a bunch of guys jumped behind him and one of them lowered his bathing trucks, mooned the camera and then showed off his not so impressive penis. I bet his mom is so proud! But hey at least he made TWC interesting for a few minutes even if there wasn't that much to see.
To my readers on the East Coast, please remain safe and may Hurricane Irene leave you untouched without any damage and/or flooding.
---
Rihanna's Daisy Duke's reveal a little too much
August 22nd, 2011 under Celeb Oops, Rihanna. [ Comments:

1

]

Want to see how Rihanna bends over backwards to show off too much then click here!
---
LeAnn Rimes wore a see-thru shirtdress without a bra
August 15th, 2011 under Celeb Oops, LeAnn Rimes. [ Comments:

none

]

LeAnn Rimes added some Tinkerbell wings to her shirtdress, but looks like she really needed to add a bra underneath it. The singer who can't stop Tweeting pictures of her in bikini, Tweeted a photo yesterday that revealed a little too much. What will she reveal next on Twitter?
---
Nicki Minaj shows GMA Where Dem Girls At with a nip slip on live TV!
August 5th, 2011 under Celeb Oops, Nicki Minaj. [ Comments:

2

]

(starts at 2:53 in)


Nicki Minaj was performing Where Dem Girls At live on Good Morning American today when one of her girls decided to make an appearance. Her left boob just couldn't stay in the lime green tank top and kept popping out during the performance. The director tried to hide it by going to black, but as soon as they went back to her her nipple came out to play again.
When are female singers going to realize you have to wear a bra or pasties when they do live television or they are going to show more than they wanted. Although it was a probably a smart move on her boobs part because that was the only way to get me to watch her singing on the show and I am sure I am not the only one who watched just for that. Seriously can someone please explain her fame to me?
BTW if you want to see pictures of her nip slip then click here!
---
That is a lot of naked people running!
June 20th, 2011 under Celeb Oops. [ Comments:

none

]

(starts at 2:00 in)


Ever wondered what 400 skinny dippers looked like as they ran into the ocean? Well now thanks to Midsummer Skinny Dip in The UK we get to see an image that will never ever be erased from our memories for the rest of our lives!
Alison Powell gathered around 400 people together at Gower beach in Rhossili to raise money for Marie Curie Cancer Care and to break the world record of most people to swim naked at one place at one time. While they broke the latter, they are still a few hundred from their goal of raising £5,050.00 on JustGiving. So if those few people could brave the cold water that was estimated at just 53 degrees, we can try to get them to their goal.
BTW if that was enough raw flesh for you, they are hoping to make it an annual event. So you will be able to see more of it or if you are brave enough you can take part in it. Is it wrong for me to want to do it after seeing how much fun every one was having!
BTW thanks to the photographers who shot this from behind because I don't think I could've handled the camera angle from the other side.
---